RV Rental Western Arkansas
Search For RV Rentals
---
How to Rent an RV in Western Arkansas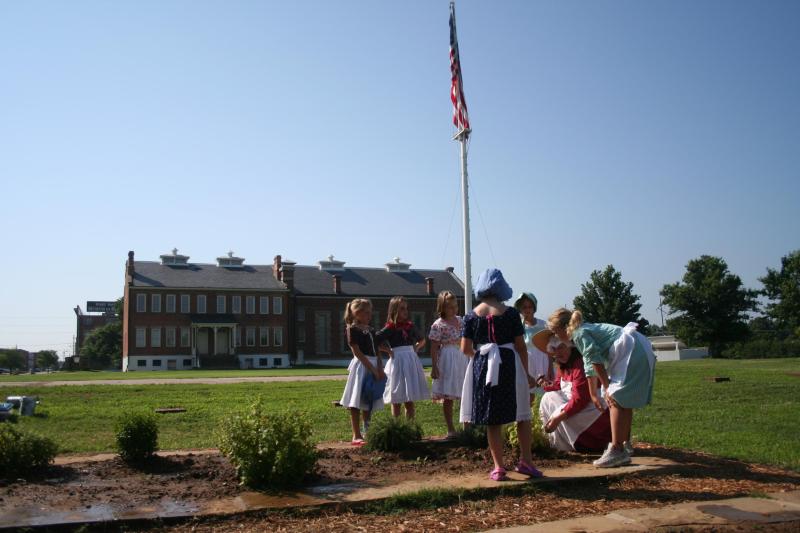 Arkansas is a surprising state. Though it's not necessarily known as a "destination state," the region has lots to offer vacationers.
Arkansas is actually the oldest and largest wine producing state in the southern U.S., and has a flourishing wine country. It also has numerous lakes and rivers for water sports, boating, fishing, or just relaxing. The Ozarks provide stunning scenery and opportunities for outdoor adventuring. And the state is home to America's first National River -- the Buffalo.
RV Rental in Western Arkansas
RV vacationers in western Arkansas are guaranteed to find something to do that fits their fancy. We've gathered up a variety of places to explore in western Arkansas for everyone from families with young children to people looking for a peaceful getaway in the area. So if you're looking for an RV rental to explore western Arkansas, check them out.

​Photo courtesy: NPS
Rent an RV in Western Arkansas
From children to adults, western Arkansas has something for everyone! If you're heading out on a vacation with a motorhome rental, the area has everything from water sports to wine tours to historic places and hiking trails.
Small RV Rental in Western Arkansas
Arkansas is the south's oldest wine-producing state. As such, it's perfect for a small RV rental -- just you and someone to share a wine country tour with, or a small group of friends, perhaps. RVshare can help you find the perfect small RV rental in western Arkansas...or anywhere else.
Wine Country Tours
Arkansas' sandy soil and mild climate make it the ideal place for vineyards. Travel the Arkansas Wine Country Trail and discover the largest Chardonnay vineyard in the U.S. outside of California (at Chateau Aux Arc), the family with over 60 years' combined experience making wine (at Dionysus Wine & Brew), and visit a winery attached to an art gallery featuring local artists (at Keels Creek).
where to camp
Chateau Aux Arc has an on-site RV park one mile from the winery.
Motorhome Rental in Western Arkansas
If you're renting a motorhome in western Arkansas, be sure to take in some of the history the state is known for as well.
Fort Smith National Historic Site
One of the most famous deputies to serve in the Fort Smith Fort Smith federal court didn't actually exist. Rooster Cogburn, of "True Grit" fame, was actually a compilation of men and was intended to be "a representative figure of those hardy deputy marshals who worked for Judge Parker's court." Even if you haven't seen the movie, there's plenty to see at Fort Smith. Visit the historic buildings on-site and learn about the dangerous outlaws and the men who brought them to justice. Stop at the Trail of Tears overlook to learn and reflect on that part of our nation's history. Walk along the Arkansas River and appreciate its beauty. And keep an eye out for the birds who live at Fort Smith -- the site is also a bird sanctuary.
Also, save some time to explore the historic sites near Fort Smith, like the nearby trolley museum.
where to camp
If you're looking to rent a camper near Fort Smith, you can find a great RV campsite area here.
Rent a Campervan in Western Arkansas
Western Arkansas has some serene, quiet lakes and places teaming with nature. It's the perfect spot to rent a campervan and relish the solitude.
Ozark Lake
Ozark Lake offers vacationers a chance to fish, and to relax on the shores of its serene lake. If you're looking for a calm place to unwind and appreciate a few days of peace and quiet, Ozark Lake offers that...as well as nature watching.
where to camp
Learn about camping at Ozark Lake.
Camper Rental in Western Arkansas
Mount Magazine
Rent a camper and visit Arkansas' tallest mountain on a trip to Mount Magazine. You can rock climb, hand glide, mountain bike, backpack, or take a ride on horseback on the mountain. There is also an ATV guide service that can take you ATVing. And of course, you can hike, explore nature, and learn about the park at an interactive exhibit gallery at the visitors' center.
where to camp
Denton Ferry RV Park and Resort
Beaver Lake
Enjoy a day on the lake boating, fishing, and even scuba diving. Or do some adventuring along its shores, hiking and exploring nature. Beaver Lake has 487 miles of shoreline and offers views of towering limestone cliffs and crevices.
where to camp
Texarkana
Texarkana, on the border of Texas and Arkansas, owes its name to a combination of those two states, plus Louisiana which is less than an hour away. Aside from the funny name, the city has lots to offer its guests. Auto enthusiasts, be sure to check out the Four States Auto Museum which has historic cars and auto equipment. Also stop in at the Museum of Regional History to learn about the area's history and some of its famous residents like Scott Joplin.
Next on the tour of historic Texarkana, the Garrison-McLain House, an 1895 Queen Anne home listed on the National Register of Historic Places. Then head to the 1885 Ace of Clubs House, which was built after a poker game, and is in the shape of a club on a playing card.
Stop in at Spring Lake Park and stretch your legs with a stroll along their walking paths, or a disc golf game with the kids. Or spend a morning fishing at Wright Patman Lake, a 20-minute drive away. The forests surrounding the city offer lots of hunting during the season, and the area also boasts several golf courses.
where to camp
Ozark Highlands Trail
The Ozark Highlands Trail begins at Lake Fort Smith State Park and ends at the Buffalo National River. At 218 miles, it's one of the longest hiking trails in the country. There are eight public campgrounds along the trail. The trail is challenging in parts, with elevation changes and sometimes brush and overgrowth to contend with, but offers spectacular views of northwest Arkansas.
where to camp
You can find some information on RV campsites nearby here.
Wolf Pen Gap ATV Trail
The Wolf Pen Gap ATV Trail is the first formal trail system specifically for four-wheelers and dirt bikes in the Ouachita National Forest. There are 42 miles of loop trails, with creek crossings and beautiful views. There are trails for everyone from beginners to experienced riders, and the trails are free to use. The trails do close during modern gun season, which runs from mid-November to early December, so plan accordingly.
where to camp
RV Rental Locations in Western Arkansas
If you're looking to rent an RV in western Arkansas to travel the area, RVshare can help you find what you need. They help you find RV rentals by owner, and you can pick the perfect RV for your vacation.
Private RV Rentals in Western Arkansas
Whether you're looking to relax or learn about the history of the state or do some extreme outdoor adventuring, western Arkansas has something for everyone. And RVshare can help you find private RV rentals to accommodate whatever it is you'd like to do.
---
Search For RV Rentals
$97
Las Vegas NV
Sleeps 5 / Class C Motor Home
$120
Morrison CO
Sleeps 6 / Sport Utility
$39
Loveland CO
Sleeps 2 / Travel Trailer