RV Rental Theodore Roosevelt National Park
Search For RV Rentals
---
RV Rental in Theodore Roosevelt National Park
Located in western North Dakota, Theodore Roosevelt National Park covers over 70,400 acres, and is broken into three sections: the North Unit, the South Unit, and the Elkhorn Ranch Unit.
Photo Source: travelingted.com
It was named after U.S. President Theodore Roosevelt and is a region that hordes of tourists flock to each year. In fact, last year alone saw 753,880 people make their way to the national park.
One of the most popular activities to enjoy in the park is wildlife viewing, as numerous species call the place the home. These include everything from deer and feral horses, to bison, coyotes, cougars, badgers, bighorn sheep, elk, and prairie dogs.
Things to Do in Theodore Roosevelt National Park
There are plenty of fun activities within this region, offering visitors a chance to get up-close with nature and the park's stunning surrounds.
Hiking
With approximately 100 miles of foot and horse trails, visitors can expect hikes suited to all levels of expertise.
The Boicourt Overlook Trail is a popular hike within the South Unit of the park and it's an easy nature trail which takes visitors to one of the most beautiful South Unit overlooks. There's a good reason why this is a favorite sunset spot for the park's rangers!
Another popular hike is Prairie Dog Town via the Buckhorn Trail in the North Unit. It's perfect for wildlife viewing as it takes visitors to a destination filled with prairie dogs and other intriguing animals.
A full list of popular hikes, rated by difficulty, is available on the national park's website.
Cross-Country Skiing & Snowshoeing
The Little Missouri Badlands receives around 30 inches of snow per year, making it a winter wonderland for those who enjoy activities such as cross-country skiing and snowshoeing.
Snow usually falls in October and can last right through to April. While there are no specific trails allocated to these winter activities, the frozen Little Missouri River and closed park roads are the safest places for skiing.
Go on a Guided Tour
Like many national parks, this region also offers plenty of ranger-led tours and programs to help visitors learn more about their surroundings. These include everything from self-guided nature trails, interpretive waysides, and museum exhibits, to park films, short talks, or evening campfire programs.
One of the most popular guided activities is to visit Roosevelt's Maltese Cross Cabin (located behind the South Unit Visitor Center), where rangers give information sessions about the cabin every day during the summer months.
The national park's website offers a calendar of events containing more information about these tours and programs.
Camping
There are three designated campgrounds within Theodore Roosevelt National Park, including Juniper Campground (located in the North Unit), Cottonwood Campground (located in the South Unit), and Roundup Group Horse Campground (located in the South Unit).
While the Roundup Group Horse Campground is a reservation-only campground for those traveling with horses, Juniper Campground and Cottonwood Campground are open year-round and offer RV access, including pull-through and back-in sites.
There are no hookups offered within the national park, but toilets and a water fill station are available. Additionally, Juniper Campground has a dump station available during the main visitor season.
Rates vary by season, starting at $7 during winter and rising to $14 in summer.
RV Parks Near Theodore Roosevelt National Park
For visitors preferring to park their RV in a privately-run, RV-friendly campground near the national park, there are plenty of options available.
The Medora Campground is the closest RV park, located just on the outskirts of the national park. It offers full hookups with 50, 30, or 20 amp services, along with bathroom and shower facilities, wi-fi, and access to a waste station. Daily rates start at $22 for a primitive RV site, making their way up to $42 for a full hookup site with 50 amp service.
Red Trail Campground is another convenient RV campground option, located just 0.7 miles away from the national park entrance. They offer 100 sites with at least 30 amp electricity, along with modern rest rooms with showers, laundry facilities, free wi-fi, and an on-site grocery store. Daily rates start at $31.50 for Good Sam members.
Belfield RV Park is also a popular choice among RVers staying in the area and it's located just over 19 miles away from the park entrance. They offer full hookups, along with a choice of 20, 30, and 50 amp electric services. Daily rates are $20 per site.
Theodore Roosevelt National Park RV Rental
If you're thinking of taking a trip to North Dakota, there are plenty of Theodore Roosevelt National Park motorhome rentals using RVshare that will get you there. These include Classes A, B, or C, as well as motorhome rentals of the travel trailer, sport utility, folding trailer, fifth wheel, or truck camper variety.
Rent an RV Near Theodore Roosevelt National Park
Want to rent an RV near Theodore Roosevelt National Park? You'll find RV rentals available across all of North Dakota through RVshare.
RV Rental Prices in Theodore Roosevelt National Park
RVshare offers a range of rental price options to suit every budget. Whether you're looking for luxury RV rentals or cheap RV rentals near Theodore Roosevelt National Park, you're sure to find the RV that's perfect for you.
Theodore Roosevelt National Park RV Rental Rates
With RVshare, you can find RV rentals for your trip to Theodore Roosevelt National Park starting at as little as $75 per night. The total cost of a Theodore Roosevelt National Park RV rental holiday will depend on factors such as how many nights you rent it for, as well as distance traveled (when adding-on the price of gas).
Don't forget to also factor-in the price you must pay to stay at campgrounds or RV parks. Despite this, Theodore Roosevelt National Park RV vacations can still prove to be an affordable and cost-effective holiday for the whole family!
One Way RV Rental to Theodore Roosevelt National Park
Did you know that some dealers on RVshare might be able to offer a one way RV rental to Theodore Roosevelt National Park? This means you won't have to worry about making a roundtrip back to drop it off again. Depending on your situation, this option can save you both time and money.
---
Search For RV Rentals
$119
Las Vegas NV
Sleeps 5 / Class C Motor Home
$120
Morrison CO
Sleeps 6 / Sport Utility
$43
Loveland CO
Sleeps 2 / Travel Trailer
Why Book Your RV Rental With RVshare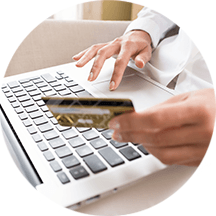 Secure Payments
A secure payment system gives you peace of mind.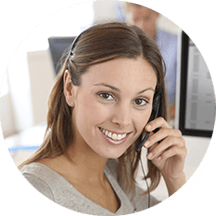 Roadside Assistance
FREE 24/7 roadside assistance is provided for your entire trip.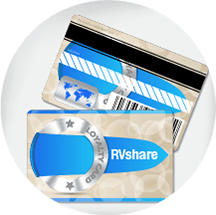 Rewards Program
5% cash back rewards to use towards your next trip.