RV Rental Southwest Indiana
Search For RV Rentals
---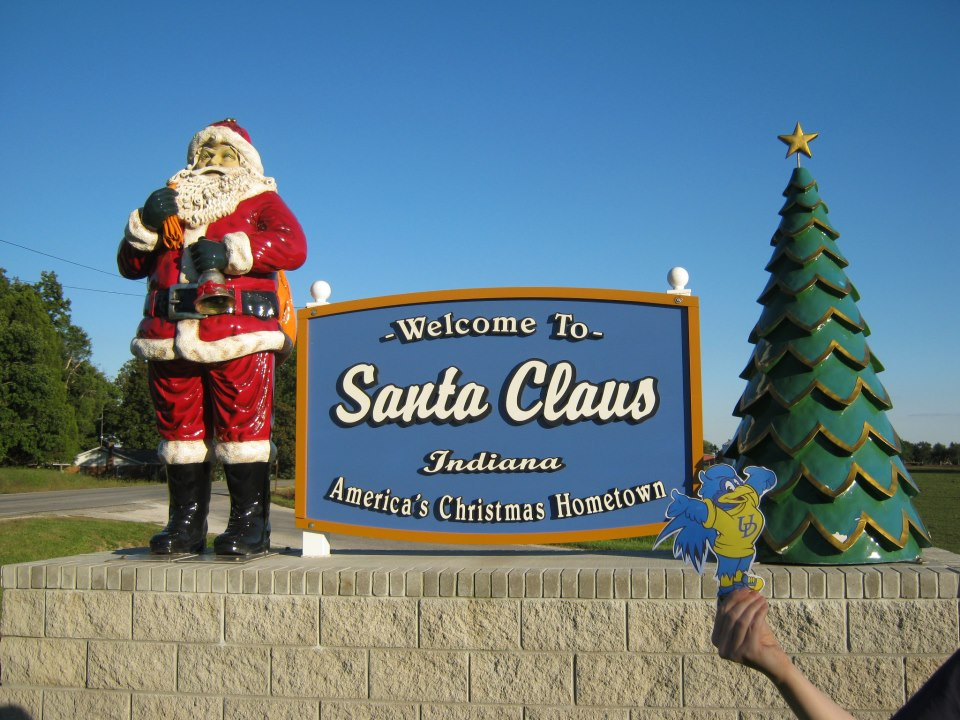 Rent an RV in Southwest Indiana
If you're looking for an
RV trailer rental in Southwest Indiana
, you probably already know that this region is home to some of the most diverse landscapes in the midwestern United States.
Photo credit: NoDerivs, 2.0 Generic, via Creative Commons
From mountains to marshes, from valleys and hills to forests and prairie, there's something for everyone with an RV rental in this lovely region. What's more, every single county in Southwest Indiana is edged by a river for those who like to make stops along the way for fishing or refreshing dips in natural springs.
Reserve a Camper Rental in Southwest Indiana
Explore Stops Along I-64
For people accustomed to traveling with a camper rental, it's known that you usually have to get off the beaten path (in other words, the interstate), to find the most abundant nature and the best hidden gems of any region. That being said, I-64 in Southwest Indiana is a great starting point for your route-planning. It's actually the oldest stretch of interstate in this region of the United States, and it covers an impressive variety of terrain.
Evansville is a fun and vibrant small town on the border of Southwest Indiana and Kentucky. It's got a humid, subtropical climate most of the year and is located right on the Ohio River. If you're in the area in the month of June, you can't miss the annual Shrinersfest. For a fun night, Tropicana Evansville is Indiana's first casino.
Spot Local Wildlife with a Motorhome Rental in Southwest Indiana
The Wesselman Woods Nature Preserve
During the day, the Wesselman Woods Nature Preserve is well worth visiting. With over 190 acres of virgin forest and 50 more acres of young forest, open fields, and lovely ponds, it's easy to spend several days on their hiking trails and wildlife areas. You'll find many varieties of trees, with some as old as 400 years, as well as two national trees and 24 state champion species.
The Mesker Park Zoo and Botanic Garden is also a unique, enthralling stop in the area. Unlike many zoos, they use a moat system in order to give their animals a more natural habitat. Mesker Park Zoo focuses heavily on conservation and education. There are nearly a dozen exhibits, including a fascinating tropical rainforest exhibit unlike anything else you'll find in the United States.
The Rocky Falls RV Park and Campground, between Evansville and Mt. Vernon, provides 45 full hook-up sites with 30 and 50 amp electrical, plus water, sewer, restaurants, and laundry. Additional facilities include a playground, pool tables, fishing, hiking trails, and mail and telephone service.
Experience Christmas Year Round with an RV Rental in Southwest Indiana
Santa Claus, Indiana & the Santa Claus Christmas Celebration
Southwest Indiana is home to one of the most unique destinations in all of the United States - Santa Claus, Indiana. This small town lets you experience the magic of Christmas all year round. While it's a blast for families with children, this town offers something for people of all age.
The Christmas Lake Golf Course is a festive stop for avid golfers, and the town is full of small antique shops and collectibles. They even have an old school candy shop that has all the sweets you loved as a child but can't find anymore. Santa Claus is also home to some great wineries, dining options, and museums.
If you do come in December, you'll find the town even more decked out than usual for its annual Santa Claus Christmas Celebration. If you're all about the holiday season, a trip to this event needs to be on your bucket list. You're unlikely to find another place in the country with their halls more decked out, from stunning Christmas light displays to elaborate parades.
Lake Rudolph Campground and RV Resort is the place to be in Santa Claus, Indiana. Be sure to reserve this place well in advance if you're planning to come during the holiday season. With 230 full hookup sites, there is a good amount of space. They offer a shuttle from the campground to Holidayland, and they're just off I-64. You'll also have access to golf cart rentals, a pavilion, a pool, wireless internet, mini golf, and more.
Hit the Road with a Camper Rental in Southwest Indiana
Skakamak State Park
Just south of the town of Terre Haute, Indiana, you'll find Skakamak State Park. This is a wonderful stop for anyone with a travel trailer rental in Southwest Indiana. Hiking trails abound through dense forest, which is dotted with colorful wildflowers in the spring. You can also spot wildlife year-round, such as deer, mink, frogs, turtles, and turkey, and the bird watching is excellent.
You can rent boats in the park if you'd like to row around the lake or go fishing, and docks make for great swimming. There is also a free public pool at the park with waterslides and other fun activities for the kids. You'll also find basketball courts, camp fires, grills, and horseshoe pits.
The park offers RV camping with 30 amp electric hookups, pull through sites, big rig access, and tent camping, but not much else in the way of facilities. There's also a fire pit and picnic tables.
RV Rental Locations in Southwest Indiana
The best way to find cheap RVs for rent in Southwest Indiana is through our peer-to-peer RV rentals. You can search for private RV rentals in Southwest Indiana and filter your results by type, size, price, location, and more. With hundreds of private RV rentals in Southwest Indiana and beyond to choose from, RVshare offers something for everyone.
Your payment on RVshare is completely secure and protected by our $10,000 "peace of mind" guarantee. Once you've selected your RV rental, simply send a message to the owner in order to smooth out the details. You can pick up the keys on your departure date, and the owner will walk you through the motorhome rental or travel trailer rental to make sure you know how to use it.
Private RV Rentals in Southwest Indiana
While enjoying your travels, if anything at all goes wrong, you'll be able to contact our free roadside assistance services 24/7. If you love your RV rental (and we know you will), you'll enjoy 5% cashback toward your next camper rental on RVshare as a show of thanks for your loyalty.
There is no better way to enjoy the outdoors at an affordable price. Book your RV rental in Southwest Indiana today.
---
Search For RV Rentals
$100
Las Vegas NV
Sleeps 5 / Class C Motor Home
$39
Loveland CO
Sleeps 2 / Travel Trailer
$120
Morrison CO
Sleeps 6 / Toy Hauler