RV Rental Southwest Illinois
Search For RV Rentals
---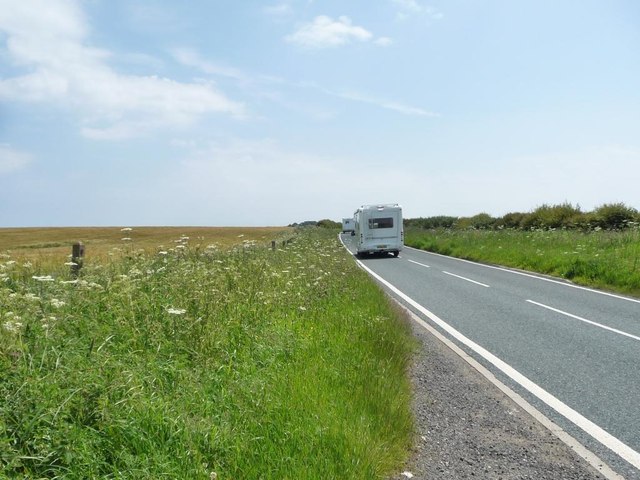 How to Rent an RV in Southwest Illinois
If you're looking to rent an RV in Southwest Illinois, you probably already know that there's so much more to the state of Illinois than cornfields. Known as "The Prairie State," the southern regions of Illinois in particular offer varied landscapes, historic towns, and a peaceful vacation.

Photo credit: Christine Johnstone, Creative Commons
How to Find Private RV Rentals in Southwest Illinois
To get your vacation planning started, search RVshare to rent an RV in Southwest Illinois. You'll find it easy to find exactly what you need with our massive network of peer-to-peer RV rentals, ranging from small travel trailers to large Class A motorhomes. If you want to look for cheap RVs for rent in Southwest Illinois, filter your results by price to find some of the best deals on the internet.
Rent an RV in Southwest Illinois
Booking the perfect RV rental is easy on RVshare. Simply select your favorite RV rental in Southwest Illinois, make sure it's available on your travel dates, and reserve away! You'll be able to contact your host directly to set up a time to pick up the keys to your RV rental. Your host will also walk you through the rental and give you a demo at that time.
Once you're on the road, you can rest easy knowing that RVshare protects your purchase with our $10,000 peace of mind guarantee. On top of that, we offer our renters 24/7 roadside assistance services.
Explore the Great River Road with a Camper Rental in Southwest Illinois
One of the best ways to explore Southwest Illinois with your camper rental is the Great River Road, also deemed the "heart of America". Driving along this road will take you through four centuries of pioneer heritage. The route covers 550 miles along the east coast of the Mississippi River. The river offers excellent bird watching and wildlife spotting opportunities.
The Illinois River Road is another historic byway worth checking out. This historic byway is the same route that countless French and American settlers took. The wetlands give you the chance to get some fishing in, go on a kayak or canoe trip, or explore any one of the area's numerous hiking trails.
Rent a Campervan in Southwest Illinois
See Historic Springfield
Springfield is a major hub in Southwest Illinois and a must see for history lovers. This town is the foremost Lincoln historical site in a state that's filled with history surrounding Abraham Lincoln. It's also the state's capital. You'll find many interesting museums and settler monuments here.
Make sure to try some famous Illinois dishes when you go out to eat (yes, Illinois has a culinary scene too). They aren't healthy, but they are delicious. The horseshoe burger is a favorite - two hamburger patties coated with fries and cheese and laid out on a slice of toast.
Check Out the State Fair with a Camper Rental in Southwest Illinois
The state fair in August is a great local event worth attending, and the fairgrounds offer campgrounds during the rest of the year. With pull through sites and big rig access as well as water, sewer, electric, and plumbed toilets, this site has everything you need right outside of Springfield.
Sangchris Lake State Park is a nearby camping option that's a little closer to nature. It offers big rig access and tent camping, as well as a private and quiet state park. However, there are minimal amenities here.
Rent an RV in Southwest Illinois
Experience the Charm of Alton
The town of Alton is a great stopping point for a more charming, small town feel. Located in Southwestern Illinois, Alton feels almost Southern, with hospitable locals and a quaint, down-to-earth vibe. This town is just off the Great River Byway, so it's easily accessible.
Alton offers over 50 antique shops and a number of charming bed and breakfasts, as well as wine tasting and nine resort style golf courses. For outdoors activities, you can go parasailing, boating, or hiking just outside of town.
Pere Marquette State Park is located on the Illinois River just outside of Alton and off the Great River Road. This is a wonderful park to camp at, offering two lakes, the river, big rig access, restrooms, showers, and electric.
See the Shawnee National Forest with a Motorhome Rental in Southwest Illinois
Surround Yourself with the Nature of the Midwest
To really get away from it all and immerse yourself in nature, head to Shawnee National Forest. This extensive, lush forest is dotted with rocky hills, cave rock formations, and jutting rocks as well as ponds and lakes that offer excellent fishing. This park is perfect for avid hikers and wildlife enthusiasts. You can also explore the park on horseback tour.
Cave-in-Rock State Park is in the perfect location, right amongst the Shawnee National Forest's abundant trees and amazing rock formations. Camping is barebones, leave no footprint style, with big rig access.
Ferne Clyffe State Park offers more amenities, such as pull through sites, RV hookups, electric, showers, and plumbed toilets. It is 20 miles west of Shawnee National Forest, but it's located in its very own lovely state park.
RV Rental Locations in Southwest Illinois - Private RV Rentals in Southwest Illinois
Wherever you go with your RV trailer rental in Southwest Illinois, RVshare is here to support and back you up every step of the way. If you ever have an issue, our roadside assistance is available 24/7, and customer support is quick to respond. We also offer the option to book a one way RV rental to Southwestern Illinois if you're coming from far away.
RV travel is fun for the whole family, and it's the cheapest, most flexible method of travel there is. Thanks to RVshare, it's now easy to enjoy this method of travel without having to purchase an RV of your own. Rent an RV today, and get ready to explore the Prairie State!
---
Search For RV Rentals
$100
Las Vegas NV
Sleeps 5 / Class C Motor Home
$39
Loveland CO
Sleeps 2 / Travel Trailer
$120
Morrison CO
Sleeps 6 / Toy Hauler