RV Rental Southwest Idaho
Search For RV Rentals
---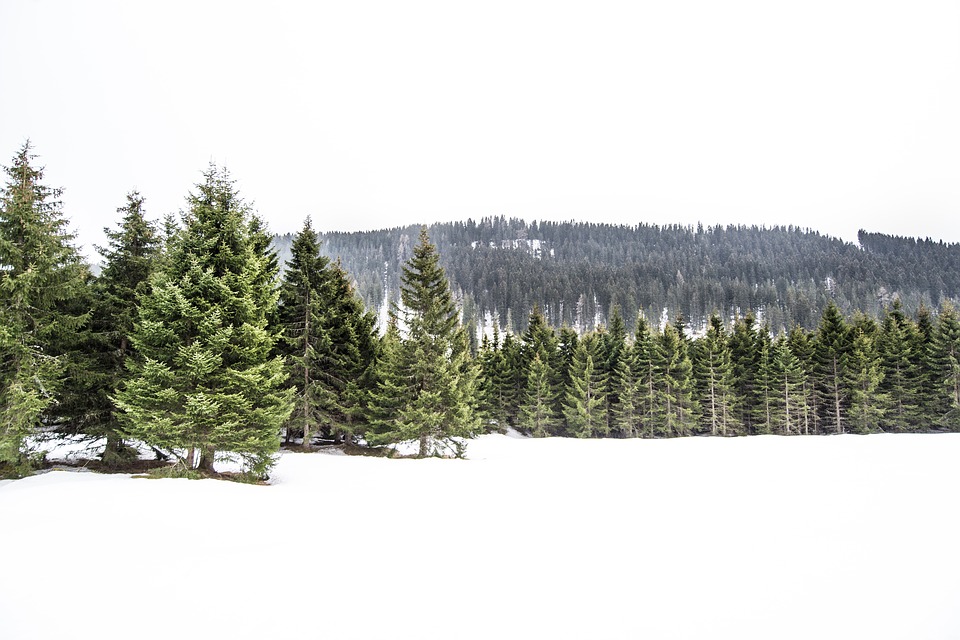 Rent an RV in Southwest Idaho
Planning a trip with an RV rental in Southwest Idaho can be hard - there's so much to see. If you'd like to rent a camper in Southwest Idaho, you probably already know that the region is filled with countless natural wonders.

Image credit: CC0 Public Domain
Mountains, Forests, and River Gorges
Southwest Idaho is the ideal vacation spot for outdoor enthusiasts, and private RV rentals are the most affordable and enjoyable way to explore the area. RV travel is also possible year round in Southwest Idaho, although it's important to plan your route carefully in the winter when heavy snowfall occurs.
Find Private RV Rentals in Southwest Idaho
To find the perfect RV rental in Southwest Idaho today, you can search for RV rentals in Southwest Idaho by size, type, price, and more. Our filters allow you to narrow down your results easily and quickly. You can also select a one way RV rental to Southwest Idaho.
RV Rental Locations in Southwest Idaho
As a peer-to-peer network, RVshare offers ample options for private RV rentals throughout the country. Once you book your rental, you can work directly with the owner to arrange a demo and key pick up. Then, you're ready to hit the road, backed by our $10,000 peace of mind guarantee and 24/7 roadside assistance.
See the Best of Nature with a Camper Rental in Southwest Idaho
Peaks to Craters Scenic Byway
To really see all of Idaho's varied landscapes on display, take your camper rental down the Peaks to Craters Scenic Byway. You'll discover nearly all of Idaho's diverse ecosystems, including wetlands, mountains, plains, desert, and even lava flows. Great fishing spots and camping abound in this area, as well as the chance to spot animals like wild horses along the way.
Rent a Campervan in Southwest Idaho
Hell's Canyon Scenic Byway
For a truly unique view, take the Hell's Canyon Scenic Byway through Idaho's backcountry hills along the Oregon-Idaho border. This rugged and winding road takes you to viewpoints of the deepest river gorge in all of North America, where you'll spot mountain goats, horses, and large birds of prey. You can also take a boating trip along the Snake River for magnificent views from below.
Book Your Motorhome Rental in Southwest Idaho
Discover Idaho's Treasure Valley
Nampa, in Idaho's Treasure Valley, is a great place to stop for some culture and history. The roads in the town's historic district follow cardinal directions and pass well-preserved historic buildings as well as nature preserves and parks. Be sure to check out the WWII era aviation museum, and stop at one of three of the town's old and rare book dealers to pick up some good reads for your down time.
See the Best Natural Wonders with a Small RV Rental in Southwest Idaho
Bruneau Dunes State Park
Bruneau Dunes State Park is a great camping spot near Nampa and a worthwhile destination in its own right. It contains the largest sand dune in North America, outdoor activities, and a bird sanctuary. You can also take fishing and boating trips or tube on the water and spot desert wildlife. The park offers hookups and pull through sites.
Hi Valley RV Park is another option with pull through access and most amenities. It's only 10 minutes from downtown Nampa, but it offers mountain biking, hiking trails, and other fun outdoor activities.
Explore Craters of the Moon with a Camper Rental in Southwest Idaho
A Truly Unique Experience
Craters of the Moon is an outdoors experience unlike any other. The site includes vast lava flows, ocean-looking pools of dried lava, caves to be explored, and even some desert wildlife. The cracked and rocky terrain that covers the park is simply breathtaking.
While you're there, you can hike through both the cave trails and lava flows. The skyline offers views of mountains from afar.
Craters of the Moon National Monument Campground is as close to the park as you'll get. They offer basic camping with big rig access and pull through sites, but there are no hookups. Picabo Angler Park is a less busy park about 30 miles from Craters of the Moon that provides water and electric as well as pull through sites. The grounds include pristine fishing spots, a sheep and cattle farm, and quiet, peaceful scenery.
Private RV Rentals in Southwest Idaho
Boise, the City of Trees
Boise, Idaho's capital city, is not to be missed. Even for nature-lovers, this "City of Trees" is an enjoyable destination. Situated right at the foothills of the Rocky Mountains, with a river running directly through the city center, the outdoors are right in your backyard. Tube down the Boise River, and visit the city's wildlife and bird sanctuary.
At the same time, you have access to historical sites along the Oregon Trail, a Shakespeare festival in the summer, city tours, nightlife, and dining options. Boise is a great city for people who want a little bit of everything.
The nearby Boise/Mer Dan KOA offers pull through sites, big rig access, water, sewer, electric, wifi, and close access to restaurants and shopping centers. The Boise RVer RV Park provides all the same amenities but with hiking and biking trails through the nearby woods.
Rent an RV in Southwest Idaho
This is just a sample of the incredible outdoors opportunities offered to people with a travel trailer rental in Southwest Idaho. From desert to snow-capped mountains, from pine trees to raging rivers, this is truly a magical corner of the country.
RV Rental Locations in Southwest Idaho
Check out our FAQ page for more info, and reserve your RV rental in Southwest Idaho today!
---
Search For RV Rentals
$97
Las Vegas NV
Sleeps 5 / Class C Motor Home
$120
Morrison CO
Sleeps 6 / Sport Utility
$39
Loveland CO
Sleeps 2 / Travel Trailer