RV Rental Southwest Hawaii
Search For RV Rentals
---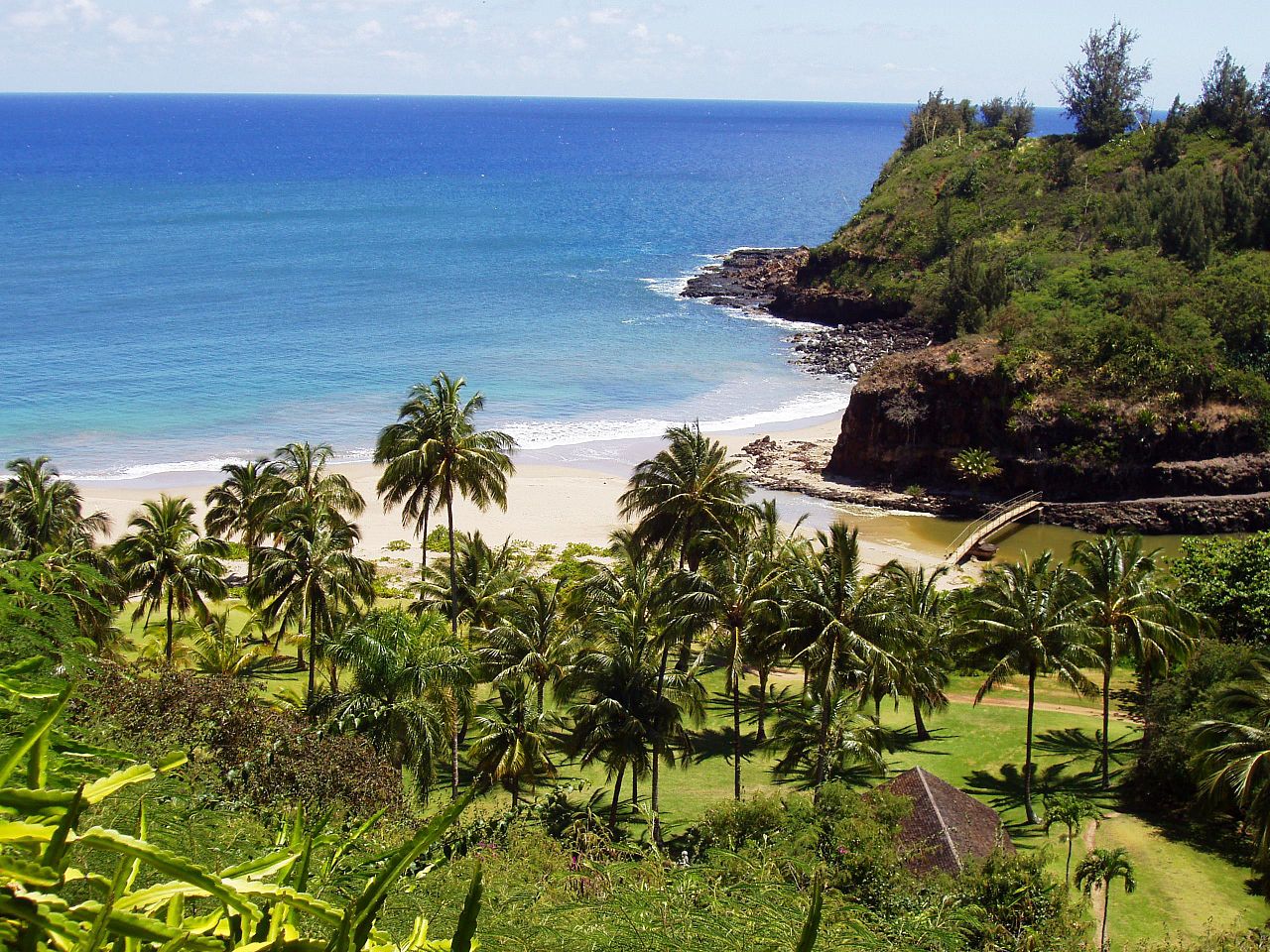 Private RV Rentals in Southwest Hawaii Made Easy
As an archipelago of over 17 different islands, many of which have undeveloped infrastructure, Hawaii is not the easiest state for RV travel. That being said, it's one of the most rewarding states for outdoor activity and camping.

Photo credit: Daderot, via Creative Commons
RVshare makes RV travel easy for everyone, everywhere. A peer-to-peer RV rental network, RVshare connects you with private RV rentals in Southwest Hawaii and beyond.
Get a Small RV Rental in Southwest Hawaii
Secure, Protected, & Trusted
It's important to have a small RV rental in Southwest Hawaii, as a larger motorhome rental cannot easily navigate much of the terrain. Simply search for RV rentals in Southwest Hawaii, and you can easily filter them by size, type, and price in order to find your perfect match.
Once you've found the camper rental in Southwest Hawaii of your dreams, book it! Your purchase is covered by our $10,000 peace of mind guarantee. You'll communicate directly with the owner to clear up any questions you may have and set a date and time to pick up the keys and get a demo of your new travel trailer rental.
After that, you're ready to hit the road, protected by our 24/7 roadside assistance services. If anything goes wrong, RVshare is here to help.
Island Camping with a Camper Rental in Southwest Hawaii
Hawaii is filled with parks that are perfect for camping. Not all parks offer RV accommodations, so expect to rough it a bit. But the natural wonders offered at these parks make a rustic journey well worthwhile.
Unless you rent multiple different private RV rentals in Southwest Hawaii, you'll likely be staying on the island where you pick up your RV rental. It is not possible to ship or transport your camper rental across the ocean in order to visit multiple islands, so you'll want to plan your trip accordingly.
Rent a Campervan in Southwest Hawaii
The City of Honolulu
If you're visiting Oahu, the most popular island, the city of Honolulu will likely be your departure point. This is the state's capital and most populous city. There's plenty to do in this laid back metropolitan center before heading out into the wild. While you're there, be sure to check out the historical center with plenty of museums and fantastic dining options centered around local Hawaiian cuisine and authentic Japanese cuisine.
If you need to do any shopping before heading out with your pop up camper rental in Southwest Hawaii, Honolulu is the place to do it. They boast the largest open air shopping mall in the country, as well as a vibrant Chinatown with local souvenirs and trinkets.
Where to Stay with Your Small RV Rental in Southwest Hawaii
Camp Palehua in Honolulu offers tent camping, but you'll have to leave your RV rental in its assigned parking spot. The camp offers miles upon miles of scenic trails, historical and cultural sites, and even a challenging ropes course. Kalaeloa Beach Park is a bit more immersed in nature with beach access. They offer tent camping directly on the beach, but check ahead of time as it's not open year round.
Rent an RV in Southwest Hawaii
Experiencing the Culture of Kauai in Lihue
If you'd rather explore the more remote nature of the island of Kauai with your pop up camper rental in Southwest Hawaii, options abound. The main city and departure point in Kauai is Lihue. Although much smaller than Honolulu, it still offers an array of dining, shopping, and activities.
Stop at the Kauai Museum first for some historical and cultural context, and be sure to check out the large fish pond on site. After that, check out some of the nearby craft and souvenir markets to pick up trinkets made from local goods, such as coral necklaces and decorative shells. Get your grub on at Hamura's Saimin Stand, which has won awards for their interesting noodle dishes.
Hit the Road with a Camper Rental in Southwest Hawaii
Scenic Routes & Hawaiian Villages on Kauai
When you're ready for a dose of nature, it's mere minutes away. You'll find stunning waterfalls and incredible views of the island just outside of Lihue with your RV rental in Southwest Hawaii.
However, for some really unforgettable views, head out to route 560 with your camper rental. This road will take you along the shore of Kauai, where you'll have views of a scenic beachway throughout most of your drive. The route is largely unpopulated but passes by a few small Hawaiian villages along the way that are worth making a stop in.
Rent a Campervan in Southwest Hawaii
See the Na Pali-Kona Forest Reserve
The best place to park your camper rental in Southwest Hawaii if you're staying in Kauai is Na Pali-Kona Forest Reserve. With valleys that stretch out over the horizon and cover endless miles of dense forest, dramatic cliffs, and some of the island's most pristine coastline, it's easy to fill several days here. Apart from some of the state's best beaches, you'll also encounter numerous rivers, waterfalls, and refreshing springs.
You'll need to purchase a camping permit and a 2-day pass in order to hike through the park, and it's definitely recommended. Without car traffic and little foot traffic, you'll encounter beaches that feel like they're all your own. There are also opportunities for boating and kayaking in the park.
RV Rental Locations in Southwest Hawaii
Book Private RV Rentals in Southwest Hawaii Today
Whether you're visiting Oahu or Kauai with your small RV rental in Southwest Hawaii, your trip is guaranteed to be filled with some of the most beautiful sights and memorable experiences of your life. Hawaii is the perfect state for outdoor lovers of all types seeking something unique and different to explore.
With RVshare, you can easily find an RV rental in Southwest Hawaii, making your trip both affordable and unforgettable. There's no better way to travel, especially in paradise.
---
Search For RV Rentals
$100
Las Vegas NV
Sleeps 4 / Class C Motor Home
$39
Loveland CO
Sleeps 2 / Travel Trailer
$120
Morrison CO
Sleeps 6 / Toy Hauler