RV Rental Southwest Florida
Search For RV Rentals
---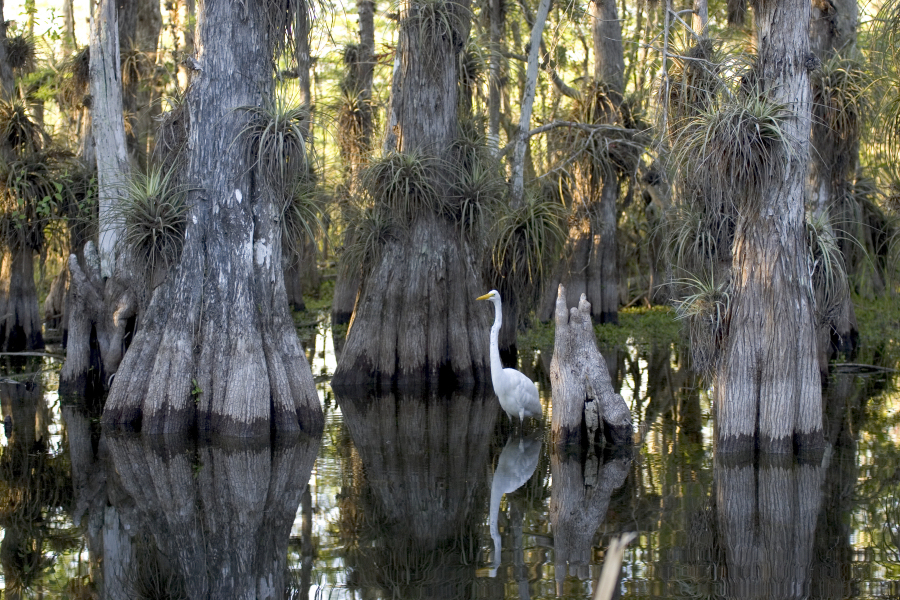 Rent an RV in Southwest Florida
If you're looking to rent an RV in Southwest Florida, you probably already know that the region is home to one of the most beautiful coastlines in the world and boasts beautiful weather year-round.

Photo Credit: National Park Service
Explore Endless Beaches and Quaint Floridian Towns
RVshare offers one of the most affordable, flexible, and convenient options out there for RV travel in Southwest Florida. As a peer-to-peer RV rental network, you can find what you need, when you need it, in locations all around the globe.
Wondering how peer-to-peer RV rentals work? It's simple.
RV Rental Locations in Southwest Florida
You'll start by searching RVshare for an RV rental in Southwest Florida. Some popular departure points include Fort Meyers, Naples, Tampa, and Marco Island. Adjust your search settings to fit your needs. For example, you can search for specific types of private RV rentals in Southwest Florida as well as different sizes and features.
Are you looking for a travel trailer rental in Southwest Florida? You can search specifically for travel trailers. Do you have a big family joining you? Let us know how many people are joining you, and we'll filter your results accordingly. Do you want a newer RV rental? You can even choose to view RV rental results by year.
After you've found the RV rental that fits your needs, simply reserve it and send the owner a message in order to arrange key pick up. When you go to pick up your rental, the owner will walk you through the vehicle or trailer and provide a demo so you know exactly how to use it. If you have any issues on the road, you have 24/7 access to our roadside assistance. Your purchase is also backed by our $10,000 peace of mind guarantee.
Best Destinations with a Camper Rental in Southwest Florida
There are many wonderful routes to take with a motorhome rental in Southwest Florida, but I-75 is hard to beat. It will take you through all major towns and cities in the region as well as countless beautiful beaches and wildlife centers. The route starts in Tampa and winds through large cities with great nightlife, beautiful parks, historic towns, beachfront tiki bars, and popular Clearwater and Venice beaches.
You'll pass through Fort Myers, a subtropical destination with a nice ocean breeze and hot summer nights. Here you'll find ample opportunities for boating, fishing, biking, kayaking, and golfing on some of the state's best courses. If you're big on baseball and visiting at the right time, you can go see both the Red Sox and Minnesota Twins training camps.
See Historical Sites with a Motorhome Rental in Southwest Florida
Sanibel Island
The Sanibel Lighthouse and Edison and Ford Winter Estates are great historical sites to visit. When dining out, be sure to try some of the fantastic bistros and steakhouses. Of course, you're in Florida, so stopping at a locally caught fish eatery is a must.
Orange Harbor Co-Op and Periwinkle Park and Campground are two nearby RV parks with a number of amenities. Both offer pull through sites, big rig access, and full hookups. Orange Harbor Co-Op is ideal for fishing and animal sightings, as it offers access to several fishing spots and is right by the Lee County Manatee Park. Periwinkle Park, on the other hand, is actually on Sanibel Island, right by the historic lighthouse and just a 5 minute bike ride from the beach.
Sanibel Island is a beautiful spot for beach lovers who want a little more privacy and tranquility. The island offers beautiful waterfront views no matter where you are, great local seafood eateries and beachside dining options, and a quaint, relaxing atmosphere.
Rent a Campervan in Southwest Florida
Adventure in the Everglades
Eventually, I-75 will take you all the way down to the Iconic Miami Beach and into the Everglades. No trip with a camper rental in Southwest Florida is complete until you've visited Everglades National Park. Offering one of the largest regions of undisturbed Florida wetlands, filled with swamps and winding canals, you won't find this kind of nature and wildlife experience anywhere else.
A mangrove fishing trip and airboat tours through the mangroves are two must do activities in this area. There are many other tours on offer, including kayaking, bird watching, and wildlife viewing tours. You'll spot plenty of wildlife here, from opossum and bobcats to alligators and even the endangered Florida panther. If you're a real animal lover, check out the Everglades Safari Park.
For more leisurely activities, a quiet walk down the boardwalk in this national park is lovely. If you go far enough, you'll find yourself in paradise: Ten Thousand Islands, an area dotted with countless mangrove islands and winding canals.
Chokoloskee Island Park Campground, in the northern part of the Everglades, offers remote tent camping as well as electric, sewer, and water. The park itself is a natural paradise, and the area is populated by more charming locals than tourists. Trail Lakes Campground is another great escape from the busy tourist towns of Southwest Florida. They offer full hookups, bathing facilities, and wifi as well as excellent bird watching.
Private RV Rentals in Southwest Florida
Charming Naples - Tin City
End your trip with a camper trailer rental in Southwest Florida with a stay in Naples, Florida. Known for its old-school vibes and historic district of "Tin City", the town offers a relaxed, eccentric experience in the heart of Southwest Florida.
You'll find plenty of trinkets and interesting items at the Old Market, a flea-market style shopping experience. Dining options are diverse, from fresh saltwater catches to authentic Cuban spots. You can easily bike to a handful of wonderful beaches in Naples. For beach activities, try a deep sea fishing tour or a manatee and dolphin spotting boat tour. Crystal Lake RV Resort and Paradise Point are well-reviewed nearby RV parks.
Find the RV rental of your dreams today, and get ready to hit the coast of Southwest Florida with friends and family!
---
Search For RV Rentals
$100
Las Vegas NV
Sleeps 5 / Class C Motor Home
$39
Loveland CO
Sleeps 2 / Travel Trailer
$120
Morrison CO
Sleeps 6 / Toy Hauler