RV Rental in Southern West Virginia
Search For RV Rentals
---
When you're in the southern half of West Virginia, places like Grandview State Park and the Pocahontas Expedition are amazing spots to visit, and each is situated in a part of the state that's known for its beautiful wide open spaces. To really get the most out of your visit to the Mountain State, you're going to need a conveyance like a recreational vehicle that will enable you to fully experience the natural beauty of the mountains and peaks. RV rental prices in southern West Virginia are very reasonable, and renting one is relatively easy and quick.

RV Rental in Southern West Virginia
Before you start your rental, it's a good idea to know a little about the process. Whether you are going for a Class B motorhome or a travel trailer rental in southern West Virginia, you're going to need a valid driver's license. Additionally, many RV rental organizations will also ask for more forms of ID, and most will expect the renters and drivers to be at least 25 years old for a rental.

Insurance is also very important when renting an RV in southern West Virginia. Since many agencies have their own insurance, it's a good idea to get everything verified and purchased at least 24 hours in advance so that there are no issues. Finally, remember that while RV rental cost in southern West Virginia is very inexpensive, you will need to leave a deposit that will cover any incidental damage that could occur during your trip.

Rent an RV in Southern West Virginia
RVing is an all-year pastime in the state, so finding cheap RVs for rent in southern West Virginia can be done fairly easily. While it does sometimes get a bit cold, the mountains and state parks can be at their prettiest during the colder months, especially during the autumn when the foliage starts to turn to its beautiful fall shades. There's nothing quite like the Appalachians, so if you're going to be visiting the state, a motorhome or camper trailer rental in southern West Virginia is a great idea.

RV trailer rental in southern West Virginia is also relatively inexpensive. A good RV trailer will cost anywhere from $75 to $250 a night. Typically, the higher the cost, the more people you'll be able to accommodate.

At the base level, a teardrop camper will usually sleep around two people. If you have a large traveling crew, consider a luxury trailer, such an Airstream, so that you can sleep everyone comfortably. When you rent a camper in southern West Virginia, you can stay close to nature without having to pitch a tent or sleep on the ground.

Small RV Rental in Southern West Virginia
When you're just planning on taking a quick trip into the wilderness for the weekend, nothing's better than a small RV rental. Although you may like to use a tent, if you rent a pop-up camper in southern West Virginia, you'll be able to take some of the amenities of home with you. Both pop-up campers and teardrop trailers have kitchenettes, so preparing food will be quick and easy.

Motorhome Rental in Southern West Virginia
When you're going away for your trip and you don't have a vehicle capable of towing, a motorhome rental is a good alternative to renting a towable RV. Motorhomes can vary quite a bit. Some are designed for luxury and glamour and others are designed to provide basic sleeping areas in a vehicle that is easy to drive and park.

As mentioned, the most luxurious types of RVs are often motorhomes. If you want a five-star experience, then a Class A motorhome is the way to go. When you select this kind of luxury RV rental in southern West Virginia, you can expect spacious interiors, top-notch appliances, and very comfortable bedrooms.

Rent a Campervan in Southern West Virginia
If you don't want to go luxury, check out a Class B RV. These RVs are colloquially called campervans because they are basically standard vans that have been converted to the ultimate small travel vehicle. Like a pop-up camper rental in southern West Virginia, a campervan will accommodate anywhere between two and six people, which means that these vehicles can be roomy enough for a family camping trip.

Camper Rental in Southern West Virginia
If you're looking for a way to save cash on an RV, consider a one-way RV rental from/to southern West Virginia. With one of these types of rentals, you simply rent an RV at a dealership and drive the vehicle down to another dealership in another location. This type of rental is usually cheaper because it helps the dealers move inventory.

RV Rental Locations in Southern West Virginia
In the southern part of the state, there are a few locations that rent RVs to prospective vacationers. When searching for one of these, you can start at a U-Haul, an RV storage facility, or an RV dealership. Each of these is a good resource to find an RV rental.

When you do find a rental agency, you can rest assured that it has a competitor. This means that you should always shop around in the immediate area so that you can get the best available pricing.

Private RV Rentals in Southern West Virginia
Dealerships and rental agencies aren't the only options. If you're willing to do some searching, you can find private RV rentals as well using a quick search online. An RV rental by owner in southern West Virginia can provide a quick, convenient, and affordable way to rent an RV so that you can start exploring the open road.
---
Search For RV Rentals
$119
Las Vegas NV
Sleeps 5 / Class C Motor Home
$120
Morrison CO
Sleeps 6 / Sport Utility
$43
Loveland CO
Sleeps 2 / Travel Trailer
Why Book Your RV Rental With RVshare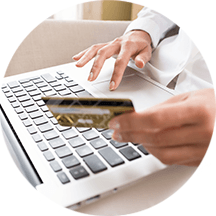 Secure Payments
A secure payment system gives you peace of mind.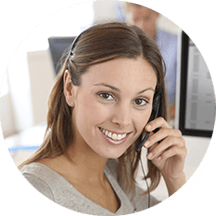 Roadside Assistance
FREE 24/7 roadside assistance is provided for your entire trip.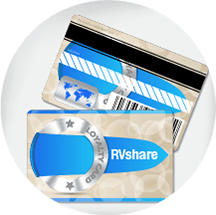 Rewards Program
5% cash back rewards to use towards your next trip.