RV Rental Southern South Carolina
Search For RV Rentals
---
Choosing to rent a camper in Southern South Carolina is one of the easiest and most affordable ways to enjoy your trip to the fullest. With the freedom to go wherever you want without having to worry about where you'll stay for the night, it's understandable why so many travelers are ditching the hotel life to explore on wheels at their own pace. The best part about renting an RV is that you give it back when you're done, giving you the ability to experience the RV life with no long-term obligation.

RV Rental in Southern South Carolina
RV rental prices in Southern South Carolina fluctuate with the seasons, and prices are highest in the summer when demand is at its peak. If you're in the market for cheap RVs for rent in Southern South Carolina, you may want to plan your trip for the offseason. Even if you're dead set on experiencing the blazing sun of midsummer from the comfort of an RV rental, though, there are still plenty of ways to reduce your costs.

Rent an RV in Southern South Carolina
RV rental cost in Southern South Carolina is also dependent on the type of RV that you choose, so renting a smaller and less luxurious RV might be the way to go if you're on a strict budget. Pop-up camper rental in Southern South Carolina is one of the least expensive options available that still allow you to travel in comfort. These types of campers weigh very little and are towed by a truck or an SUV, reducing the amount you spend on gas while also greatly reducing rental costs.

If you decide to rent a pop-up camper in Southern South Carolina, you'll like your decision. One part tent and one part trailer, pop-up campers are the perfect way to stay close to the great outdoors while still enjoying all of the benefits of staying in a camper.

Small RV Rental in Southern South Carolina
In almost every circumstance, renting a small RV is cheaper than renting a large RV. However, even the smallest trailer still provides all of the comforts of home. If this is your first time driving or towing an RV, it might make sense to rent a smaller RV since small trailers and motorhomes are easier to back up and maneuver around corners.

Motorhome Rental in Southern South Carolina
If you want to contain all of your rented assets in one package, then renting a motorhome is probably the right option for you. Motorhomes combine the engine of a truck and the living area of a trailer under one roof for a comprehensive camping experience that's just as comfortable as staying in a travel trailer or fifth wheel trailer.

If you're in the market for luxury RV rental in Southern South Carolina, then you'll probably want to opt for a Class A or Class C motorhome. However, if you want a small and inexpensive motorhome that still provides you with all of the amenities that you need, a campervan might be the right option for you.

Rent a Campervan in Southern South Carolina
Also known as Class B motorhomes, campervans are one of the smallest types of RVs available. Campervans usually don't exceed 16 feet in length but still manage to contain everything that you need to stay comfortable and happy no matter the length of your trip.

Inside a campervan, you'll find a kitchen, bathroom, and sleeping area just like those that are found in larger RVs. The only difference is that your gas costs and rental fees will be considerably smaller. If you're looking for a campervan that you can drop off at a different destination, look for an RVshare listing that explicitly states that one-way RV rental from/to Southern South Carolina locations is acceptable.

Camper Rental in Southern South Carolina
If you're ready and willing to tow your home on wheels with a truck or an SUV, travel trailer rental in Southern South Carolina might be right up your alley. RV trailer rental in Southern South Carolina is one of the best ways to maximize your available living space and comfort levels while keeping rental costs low. While travel trailers usually don't extend more than 30 feet behind your truck, some fifth wheel trailers can stretch out more than 40 feet, giving you plenty of room to kick back and enjoy your trip.

RV Rental Locations in Southern South Carolina
Since there are RVshare users in practically every South Carolina town who want to rent their campers, camper trailer rental in Southern South Carolina is a straightforward process no matter where you begin your journey. However, some locations in South Carolina are more equipped with RV rental options than others, so make sure to take a good look at all the listings that are available to double-check that the type of camper you're looking for is available in the area where you plan to start your journey.

Private RV Rentals in Southern South Carolina
There are a lot of benefits of RV rental by owner in Southern South Carolina that you simply won't get when working with a dealership. While the staff at dealerships may not always know what it's like to stay in the model of RV that you're considering, the owner of an RV has spent an extensive amount of time traveling in their camper and can let you know about all of the tips and tricks that are particular to their specific vehicle. While renting an RV from a dealership can often include the headaches of going through extensive paperwork and countering upselling techniques, renting an RV directly from the owner is a straightforward process with fewer hoops to jump through.
---
Search For RV Rentals
$119
Las Vegas NV
Sleeps 5 / Class C Motor Home
$120
Morrison CO
Sleeps 6 / Sport Utility
$43
Loveland CO
Sleeps 2 / Travel Trailer
Why Book Your RV Rental With RVshare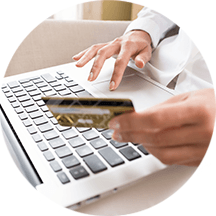 Secure Payments
A secure payment system gives you peace of mind.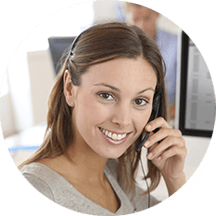 Roadside Assistance
FREE 24/7 roadside assistance is provided for your entire trip.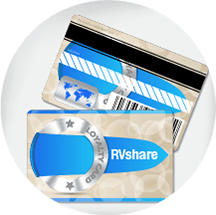 Rewards Program
5% cash back rewards to use towards your next trip.