RV Rental in Southern New Jersey
Search For RV Rentals
---
Whether you are visiting Atlantic City, Ocean City, or Cape May, there are plenty of exciting places to explore in Southern New Jersey, especially if you want to explore the Jersey shore. That being said, there is no better way to explore the coast than by renting an RV to call home during your vacation. You will be able to travel to any destination and have a comfortable place to lay your head at night.
RV Rental in Southern New Jersey
RV rental prices in Southern New Jersey are quite reasonable, and even a summer rental will save you a lot of money when compared to the price of a hotel at one of these locations, so consider the size of the RV that you need and find an RV that fits your needs. Remember, the RV rental cost in Southern New Jersey is going to fluctuate, depending on the size of the RV that you need and the time of year that you are going on vacation, so if you are looking to save on the rental, make sure to reserve an RV early.
Rent an RV in Southern New Jersey
Luxury RV rentals in Southern New Jersey available for you to consider. If you are looking for one of these luxury models, consider a Class A RV or an Airstream model, which is designed with top-of-the-line appliances and spacious sleeping areas. Some models have more than one bathroom in the RV, so family members won't have to wait in line.
Small RV Rental in Southern New Jersey
If you prefer a smaller RV that is a bit cozier for your vacation when you are traveling with one other person, then rent a pop-up camper in Southern New Jersey. Pop-up camper rentals in Southern New Jersey allow you to travel along any road with ease because the camper can fold down during your journey to the campsite. When you reach your destination, the roof can be raised so that it provides adequate vertical space for your family.

Another great small RV option is a teardrop camper; these models are designed to provide you with a place to sleep, store items, and prepare your food. Typically, the cost to rent a camper in Southern New Jersey will run less than $100 a night, so even with just two of you in the camper, the price is quite reasonable.
Motorhome Rental in Southern New Jersey
When you consider an RV trailer rental in Southern New Jersey, a motorhome rental is a great option that allows you to drive the RV to your destination. There are three motorhome sizes available to you: a Class A, a Class B, and a Class C RV. If you are looking for a mid-size RV that sleeps anywhere from six to 10 individuals, then a Class C RV is only going to cost about $175 to $275 a night.
Rent a Campervan in Southern New Jersey
The smallest motorhome that you can rent is a Class B RV, which is also often called a campervan, and it's a great option if you are looking for cheap RVs for rent in Southern New Jersey. This is an RV that is roughly the size of a full-size van, which means that you will not need to get used to driving a large motorhome, and the vehicle can easily fit into any parking spot. These RVs sleep two to four individuals with ease, and the rental price for a campervan starts at about $150 a night.
Camper Rental in Southern New Jersey
If driving a motorhome seems intimidating, then perhaps a travel trailer rental in Southern New Jersey is right for your needs. These camper options vary in size, they can sleep anywhere from four to 12 individuals, and you will be able to tow the camper behind your own vehicle, which can be more comfortable to drive for many. In Southern New Jersey, most travel trailer rentals will only cost about $100 a night, and they have many of the same comforts that you enjoy at home.
RV Rental Locations in Southern New Jersey
No matter which type of camper trailer rental in Southern New Jersey that you are looking to rent, you should check the dealerships and rental agencies in the area so that you can compare prices and see which locations offer unlimited miles to help you save money on your rental. Also, make sure to ask about one-way RV rental from/to Southern New Jersey. When a dealership needs to move an RV from one site to another, they will offer lower prices for their rentals as long as you agree to drop the RV off at the alternative location.
Private RV Rentals in Southern New Jersey
Dealerships are not the only option available to you when you want to rent an RV. An RV rental by owner in Southern New Jersey is a great option to consider. When an owner rents out their RV, it is often because they do not want to store it away for the few months out of the year when they will not be using it, which means that they may offer the rental for less to someone looking for an RV during that period of time.

When you consider a private RV rental, you will also be able to avoid a lot of the paperwork and red tape that might be associated with renting an RV from a dealership, so the process of getting the RV and heading to your destination can be streamlined.
---
Search For RV Rentals
$97
Las Vegas NV
Sleeps 5 / Class C Motor Home
$120
Morrison CO
Sleeps 6 / Sport Utility
$39
Loveland CO
Sleeps 2 / Travel Trailer
Why Book Your RV Rental With RVshare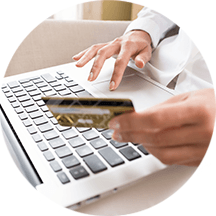 Secure Payments
A secure payment system gives you peace of mind.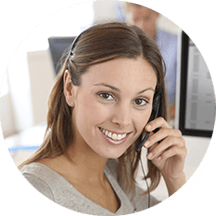 Roadside Assistance
FREE 24/7 roadside assistance is provided for your entire trip.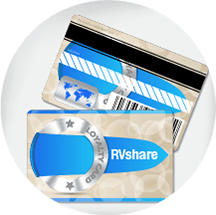 Rewards Program
5% cash back rewards to use towards your next trip.