RV Rental Southern Connecticut
Search For RV Rentals
---
RV Rental in Southern Connecticut – Tips for a Smooth Ride
Venture off the well-beaten tourist trail and create your own, adventurous holiday of a lifetime in an RV. With everything you need all in one place, you can eat, sleep, travel and relax in your chosen wheels. No need to book pesky connecting flights, hotel rooms and restaurants, just stock up the RV and cruise around from beautiful destination to beautiful destination.
You can wake up somewhere new every day if that suits you, or park up in a favorite spot and enjoy complete tranquility. Discovering the magic of an RV vacation, is discovering a small slice of the American Dream.
Make your RV vacation adventurous or relaxing – there are no set rules. All you have to decide is what elements make up the perfect vacation for YOU, and go make them happen. Take a browse through the rvshare.com website to discover many RV rental opportunities, right on your doorstep.
RV Rental in Southern Connecticut
RV rental in Southern Connecticut gives you a chance to explore areas of lush, natural beauty and endless coastline. The Hammonasset Beach State Park sits right on the waterfront so you can enjoy the best of both worlds.
With cheap RVs for rent in Southern Connecticut and all over, you're sure to find an RV to suit your needs. RVshare has RV rental locations all over the state, cutting out the hassle for you traveling miles to pick up your ride.
Rent an RV in Southern Connecticut
Pick up your motorhome rental in Southern Connecticut, and cruise off on a trip of a lifetime. When you rent an RV with rvshare.com, you can be sure all the RV rentals are in tip-top condition. Your camper rental in Southern Connecticut can be picked up and dropped off in the same location, or you can even choose a one way RV rental from Southern Connecticut to another area.
Take a small detour off highway 95 to visit the Mystic Seaport. This recreated historical seaport village allows you to explore museums, ship models and the history of shipping.
Small RV Rental in Southern Connecticut
RV rental prices in Southern Connecticut can vary, depending on whether you want a small RV rental or larger luxury RV rental. RV rental cost in Southern Connecticut can be as little as $55 a day for a 2011 Trail Lite R Vision, which sleeps 4.
On the RVshare website, type in your specific area, desired pick up and drop off points, price range and amount of beds needed, to see many RV rentals in your area. If you like what you see you can request to book online, and contact the owner with any specific questions.
Motorhome Rental in Southern Connecticut
When you rent a camper in Southern Connecticut, you're sure to get a great price. Pack up your camper and take off to enjoy the sights. Make a stop at the Sherwood Island State Park for sea views and to maybe even catch an impressive sunset.
Rent a Camper in Southern Connecticut
If the kids need entertainment, take a trip up to Bristol to visit the Lake Compounce Theme Park which is thought to be the oldest operating theme park in the United Sates! Travel trailer rental in Southern Connecticut is easy with so many to choose from on the RVshare website. You can even select an RV rental by owner in Connecticut, if you have a favorite.
Golf lovers won't be disappointed as there's the Highland Golf Range and the North Ridge Golf Club near to the park. On the drive back down south, stop off at the Salem Farms Campground to refuel and enjoy the onsite pool, petting zoo and much more.
Camper Rental in Southern Connecticut
Camper trailer rental in Southern Connecticut has become increasingly popular over the last few years. Being your own boss on the open road means you can decide when and where you spend time, without too much planning ahead. Private RV rentals give the owners a chance to make use of their RV, instead of letting it gather dust.
Enjoy time in the Devil's Hopyard State Park where you can enjoy relaxing and picnicking in the 1000-acre area. If you fancy getting active; fishing, hiking and bicycling are popular pastimes here.
Rent an RV in Southern Connecticut
You can rent a popup camper, a luxury RV or a basic RV trailer rental in Southern Connecticut. Just have a browse through the rvshare.com website to find a range of options in your area. Popup camper rental in Southern Connecticut is a great idea if you think you won't have much space when parking up.
Enjoy fresh sea to plate seafood on the waterfront, where the grilled lobster and pan-roasted monkfish is the best you will ever taste. History buffs will love visiting the Slater Memorial Museum, and the 1754 historic house – Captain Daniel Packer Inne.
RV Rental Locations in Southern Connecticut
Enjoy a range of outdoor pursuits amongst lush, scenic views in the Kettletown State Park. Cruise to the coast of Bridgeport and Fairfield, to take in the fresh sea air and maybe catch a stunning sunset over the water.
Enjoy your pick of private RV rentals in Southern Connecticut and all over the state. What's great about RVshare is that you won't have to travel far to be matched with your ideal RV. Just type in your requirements on the RVshare.com website, and you will be greeted with a massive list of RVs to choose from.
Private RV Rentals in Southern Connecticut
If you need a popup camper rental in Southern Connecticut, or something a little more luxurious, you will find many private RV rentals in and around Southern Connecticut to suit your needs. Once you have your ideal RV, there are many stunning scenic drives through rolling hills, lush parks, picture-perfect towns and windswept coastline to enjoy.
Route 95 stretches all the way along the coast from Southwest Connecticut to the Southeast. With tons of pretty parks and well equipped RV Parks along the way, this drive will be a memorable one.
---
Search For RV Rentals
$97
Las Vegas NV
Sleeps 5 / Class C Motor Home
$120
Morrison CO
Sleeps 6 / Sport Utility
$39
Loveland CO
Sleeps 2 / Travel Trailer
Why Book Your RV Rental With RVshare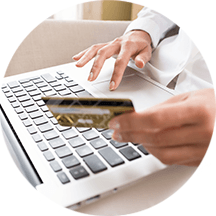 Secure Payments
A secure payment system gives you peace of mind.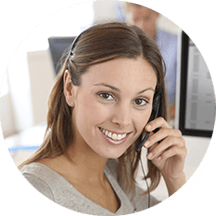 Roadside Assistance
FREE 24/7 roadside assistance is provided for your entire trip.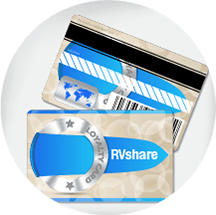 Rewards Program
5% cash back rewards to use towards your next trip.