RV Rental in Northwest Arizona
Search For RV Rentals
---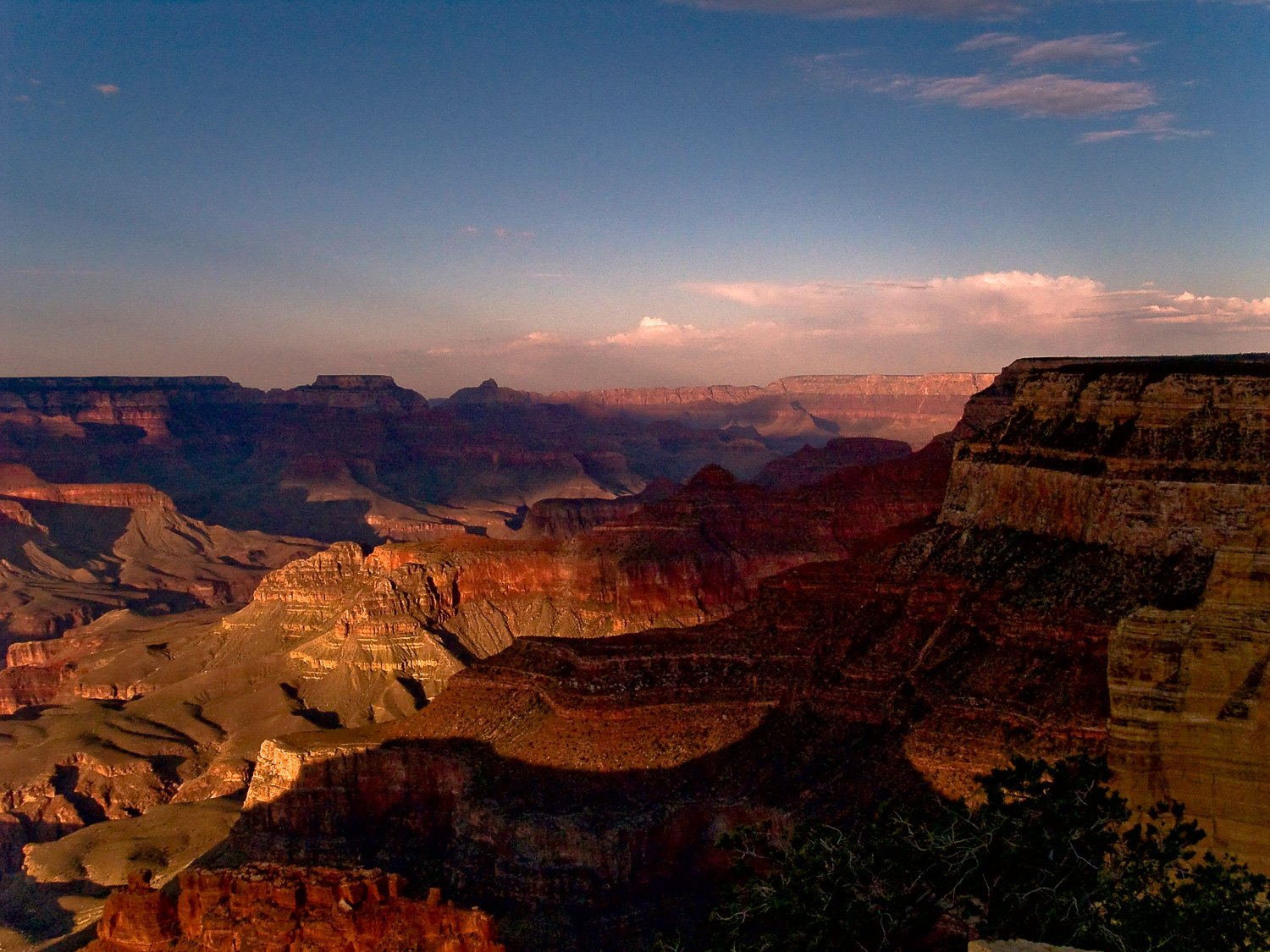 Rent an RV in Northwest Arizona
Northwest Arizona is home to some of Arizona's top attractions, like the Grand Canyon, Lake Mead and Route 66. Renting an RV and taking a road trip around northwest Arizona is a great way to experience the desert beauty of this southwestern state.
Known as the "Grand Canyon State," Arizona is the sixth largest state in the country with heaps of natural wonders and attractions to explore. Whether you have just a few days or a few months, you'll want to spend most of your time in northwest Arizona where you'll find attractions like the Grand Canyon, the Hoover Dam, and the London Bridge.

Image Source: Paul Fundenburg via Flickr
Flagstaff is the largest city in northwest Arizona. Home to over 68,000 people and surrounded by mountains, deserts, and ponderosa pine forests, it's a great place to start and end your RV vacation. RV rentals are abundant in the Flagstaff area with RV rental prices falling between $100-$250 per night depending on style and size of RV.
Motorhome Rental in Northwest Arizona
You'll find plenty of motorhome rentals in northwest Arizona, especially around the Flagstaff area. Most motorhome rentals average about $250 per night and can sleep up to 6 people making it the perfect choice for families.
Rent a Campervan in Northwest Arizona
Motorhome rentals are great for families, but if you're traveling as a couple or with a friend, you might opt for a campervan rental as they are smaller and often better on gas. Campervan rental rates average between $100-$200 a night. Some even sleep up to four people. Split the costs by four people and that's cheaper than any hotel!
RV Rental Locations in Northwest Arizona
Finding RV rental locations in Northwest Arizona is easy with RVshare. Just enter your city and dates and hit "check availability." Most available RVs and campers are privately owned so you'll find plenty of unique touches that you won't find with RV rental companies. If you're not sure about a certain RV rental, just contact the owner or read the reviews. RVshare makes finding a motorhome rental, camper rental, and RV trailer rent easy and fun.
Points of Interest in Northwest Arizona
Grand Canyon National Park
The Grand Canyon is on almost every traveler's bucket list and is one of the most visited sites in the United States. Over 4.3 million people visit the canyon every year. The famed South Rim includes the historic Grand Canyon Village, Verkamp's Visitor Center, and mule rides to the bottom. Don't miss Horseshoe Bend either!
Historic Route 66
Many RVers and travelers dream of driving the historic Route 66 from Chicago to Los Angeles. The heart of the famous route just happens to be in Kingman, Arizona. Home to about 20,000 people, Kingman is a great place to stop and rest along your journey. Most of northwest Arizona's highlights are just a short drive from Route 66.
City of Flagstaff
The city of Flagstaff is northwest Arizona's largest city and a great place to start your RV adventure. With tons of local festivals, like the Hopi Festival of Arts & Culture, and the food scene, there's not much you won't like about this colorful city.
Lake Mead
Lake Mead is part of the Lake Mead National Recreation Area that borders both Nevada and Arizona comprising of 1.5 million acres. The lake was created by the Hoover Dam and is a popular destination for boaters, fishermen, and swimmers. After baking in the hot sun of northwest Arizona, it's a great place to cool off.
Hoover Dam
Spanning the Arizona and Nevada state line, the Hoover Dam is the tallest dam in the Western Hemisphere at 726 feet high. Built in 1936 by President Herbert Hoover, the Hoover Dam is a popular spot to visit in northwest Arizona.
London Bridge
Very few people know this, but If you go to London, you won't find the London Bridge there. Back in 1967, England dismantled the original 1831 London Bridge and sold it to Lake Havasu City who rebuilt it in Lake Havasu where it connects an island in the lake to the city.
The Best RV Parks in Northwest Arizona
Colorado River Oasis – Bullhead City
Colorado River Oasis in Bullhead City is the area's premier RV park on the Colorado River. With spacious 20/30/50-amp full hookups and immaculate facilities, it's a great RV park to park your rental for a few days. You have direct access to the Colorado River, swimming lagoon and pool, and modern laundry facilities.
Blake Ranch RV Park & Horse Motel – Kingman
Stay in the heart of Route 66 at the Blake Ranch RV Park & Horse Motel. Each RV site offers full hookups, cable TV, wireless internet, and wide pull thru sites. The RV park isn't far from the town of Kingman and other area attractions like ghost towns and the mountains.
Havasu RV Resort – Lake Havasu City
Havasu RV Resort is a modern luxury RV resort nestled in the Colorado River Valley built in 2005. With spacious big-rig friendly sites with full hookups, two outdoor heated pools, and a beautiful clubhouse, you might just stay the winter here.
Canyon Gateway RV Park – Williams
Nestled in tranquil forest land just minutes from the famous Grand Canyon Railroad Station, the Canyon Gateway RV Park is one of the best RV parks near the Grand Canyon. They offer 101 RV pull thru sites that can handle motorhomes up to 90 feet long. Additionally, there is internet access, laundry facilities, and an area for pets.
So, what are you waiting for? It's time to rent an RV in northwest Arizona and explore the best natural wonders and attractions of the area. From the Grand Canyon to the Hoover Dam, northwest Arizona is the perfect destination to explore by private RV rentals.
---
Search For RV Rentals
$100
Las Vegas NV
Sleeps 4 / Class C Motor Home
$39
Loveland CO
Sleeps 2 / Travel Trailer
$120
Morrison CO
Sleeps 6 / Toy Hauler