RV Rental Northern Maryland
Search For RV Rentals
---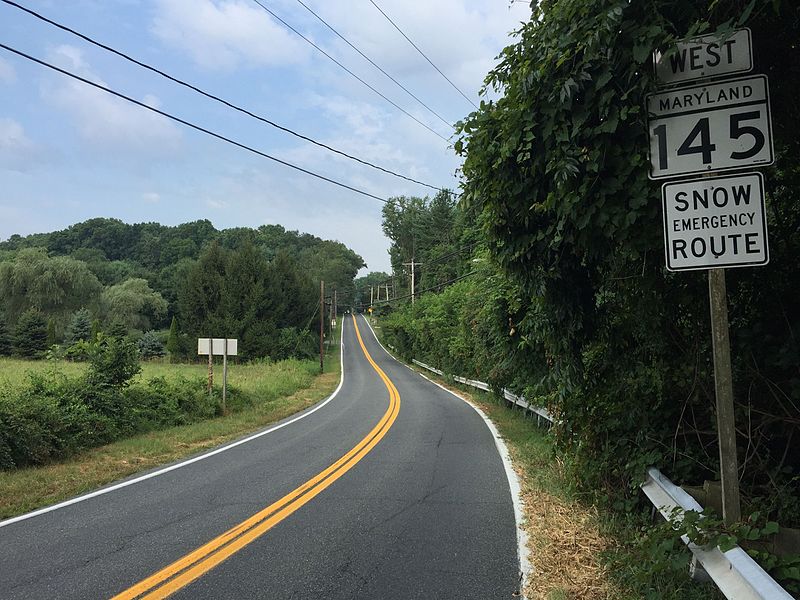 A Guide to Traveling with an RV Rental in Northern Maryland
Traveling with an RV rental in Northern Maryland is one of the best ways to experience the great diversity of the United States in one small, easy to travel through area.
Photo credit: By Famartin (Own work) [CC BY-SA 4.0 (http://creativecommons.org/licenses/by-sa/4.0)], via Wikimedia Commons
See the Best of the USA with a Camper Rental in Northern Maryland
In fact, Maryland is nicknamed "Miniature America" because it manages to squeeze bite-sized samples of nearly everything the country has to offer into one state. From the Appalachian Mountains in the west to the Atlantic ocean beaches in the east to suburbs of the country's capital itself, Washington D.C., you can cover a lot of ground in a short amount of time with a motorhome rental in Northern Maryland.
How to Find an RV Rental in Northern Maryland
Finding an RV rental in Northern Maryland, whether you're looking for a travel trailer rental or a luxury RV rental, is easy. The best way to find exactly what you're looking for at an affordable price is to go through a peer-to-peer RV rental network such as the one we offer at RVshare.
How Do Private RV Rentals in Northern Maryland Work?
If you're wondering how peer-to-peer rentals work, here are the basics:
RV owners around the world put their RV rental on our website, renting out their vehicle or travel trailer to people like you when they're not using it.
You search our database of private RV rentals in Northern Maryland and beyond. Filters allow you to narrow down your results and find exactly what you're looking for.
Once you've found the RV rental of your dreams, you'll reserve it for your specified dates and communicate directly with the owner to arrange key pick-up and a demo of the RV.
Some people are understandably wary about renting from a private owner rather than a large rental company. However, going through RVshare ensures that your experience is safe, secure, and pleasant.
Are Private RV Rentals in Northern Maryland Safe and Secure?
We offer a $10,000 peace of mind guarantee on all payments made through our website. Furthermore, by booking through RVshare, you'll gain access to our 24/7 roadside assistance services for the duration of your trip. Finally, we even offer a rewards program that gives discounts to return customers.
The benefits of finding an RV rental through a peer-to-peer service are many.
By finding an RV rental by owner and working directly with the owner, you're saving a lot of money as compared to renting through an RV rental company. Our private RV rentals start as low as $50/day. RV rental company rates can start at $250/day or more.
Because our database pulls from a wide variety of owners, we're able to offer a very diverse selection of private RV rentals. You can find anything from a luxury RV rental to a small travel trailer rental or pop up camper rental on our website.
Because we feature private RV rentals from owners all over the globe, you're able to find rentals in every corner of the country. This means you don't have to go to inconveniently located rental centers and can instead pick a location that makes the most sense for your travel route.
You even have the option of arranging a one way RV rental to Northern Maryland if you'd prefer to start your trip elsewhere.
Top Travel Destinations with an RV Rental in Northern Maryland
While traveling around with your camper rental in Northern Maryland, you'll find that there are many interesting and beautiful sights to see.
Baltimore is a popular starting point for a trip with a motorhome rental in Northern Maryland. If you're looking for some history, look no further: this is the place where Francis Scott Key wrote the Star Spangled Banner. From the Battle of Baltimore during the War of 1812 to the Civil War to the Civil Rights Movement, Baltimore has played a central role all throughout United States history.
The city of Baltimore is also a great stop for culture fiends and foodies. Fantastic seafood abounds, especially when it comes to crabs. Whether you like them steamed, in soup, or in the form of crab cakes, Baltimore has some of the best in the country.
For art-lovers, be sure to stop at the renowned American Visionary Arts Museum. If you're there in July, you can't miss Artscape -- it is the largest free arts festival in the country! Creative Alliance is also a place worth checking out. This arts center hosts a range of creative events on a regular basis, and they have multiple art galleries, a theater, a restaurant and bar, and more.
When you're ready to escape city life, head out to the state's mountainous "panhandle" in the northwestern region. There you'll find a section of the Appalachian Trail that hosts the Annapolis Rock, a site that makes for excellent rock climbing. It also offers hang gliding and beautiful views of the mountains.
Deep Creek Lake is not far from here and is the perfect place to park the RV rental in Northern Maryland for a while. This vibrant blue lake in the middle of the Appalachian Mountains is a popular vacation destination for locals and features great swimming, fishing, hiking, boating, and even skiing in the winter months.
Some of the state's most highly rated RV parks include the Patapsco Valley State Park, just outside of Baltimore, and Ramblin' Pines Campground, just north of Annapolis Rock. If you want to go to Deep Creek Lake, Deep Creek Lake State Park offers camping right on the lake, while Bumble Bee RV Park and Campground is just nearby.
Rent an RV in Northern Maryland Today!
If you have the time to explore farther, you'll definitely want to take a trip to the nation's capital. Washington D.C. is just outside of Maryland's borders and is a city that everyone in America should visit at least once. The coast of Maryland and its quaint Chesapeake Bay is also well worth a few days.
If you're looking to experience some of the country's deepest history, finest mountain views, and most delicious seafood, rent an RV in Northern Maryland today and get ready for the trip of a lifetime.
---
Search For RV Rentals
$100
Las Vegas NV
Sleeps 4 / Class C Motor Home
$39
Loveland CO
Sleeps 2 / Travel Trailer
$120
Morrison CO
Sleeps 6 / Toy Hauler