Search For RV Rentals
---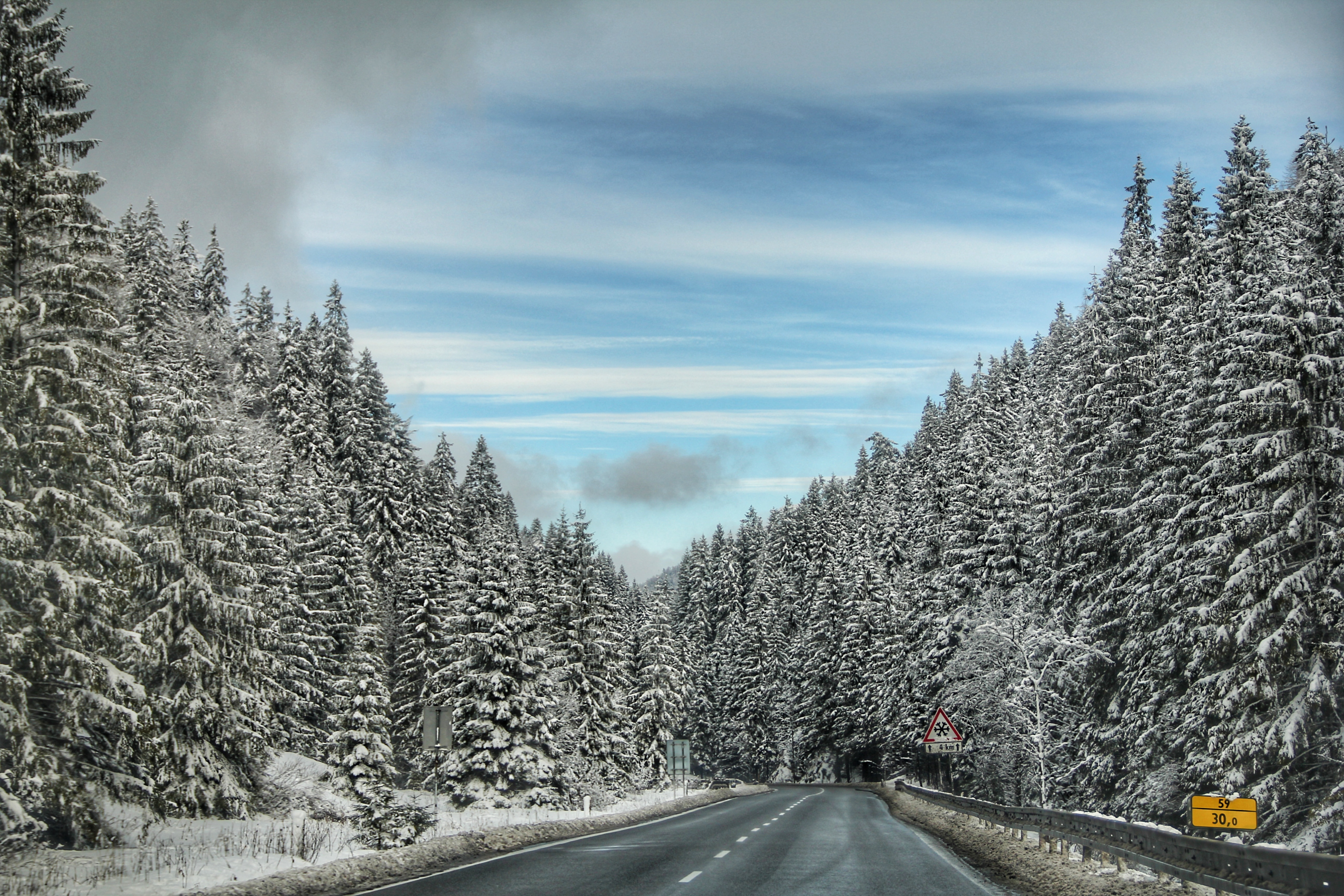 Rent an RV in Northern Idaho
The narrow stretch of land in Northern Idaho, bordered by eastern Washington and western Montana, is a hidden gem in the Pacific Northwest filled with natural wonders.
Not only that but as an outdoor RV hub, it is the ideal place for RV travel, especially in the summer months. RV rental prices in Northern Idaho are also very affordable.
Explore this Pacific Northwest Wonder
In the winter, small two-lane highways and unpaved roads can make it more difficult to navigate with a motorhome rental in Northern Idaho, but a small RV rental in Northern Idaho can be enjoyed year-round. Heavy snowfall makes some routes more challenging, but the region is truly picturesque when covered in a blanket of fresh snow. Just be sure to plan your route carefully and check road conditions frequently.
Moscow, Coeur d'Alene, and Sandpoint are great starting points for traveling with an RV rental in Northern Idaho. These towns have all the amenities you'll need to start your trip.
See Coeur d'Alene with a Camper Rental in Northern Idaho
Coeur d'Alene used to be a small mining town, but it has since exploded into a fantastic hub for recreational activities. Outdoor enthusiasts flock to the town and its nearby RV parks to enjoy skiing in the heart of the Rocky Mountains, a world class golf course, and the picturesque Lake Coeur d'Alene. Along the lake, you can go boating, water skiing, and fishing. You can rent a pontoon and spend an entire day out on the lake with your family.
Family Fun with a Motorhome Rental in Northern Idaho
If you're bringing the kids along, Silverwood theme park is the Pacific Northwest's largest theme park and is located right outside of Coeur d'Alene. It boasts over 70 rides and attractions, including a large water park in the summer.
Coeur d'Alene RV Resort is a very nice RV park in the area that offers pull through sites, big rig access, restrooms, showers, and water, sewer, and electric hookups. It's clean, the roads are paved, and it's perfectly situated between the city and its many outdoor attractions. Kahnderosa River Campground is closer to the area's rivers but still just 20 minutes from Coeur d'Alene. It's newly renovated and offers all the same amenities.
See Sandpoint with an RV Rental in Northern Idaho
"The Most Beautiful Small Town in America"
Sandpoint is another popular destination for anyone with a travel trailer rental in Northern Idaho. It's been voted the most beautiful small town for a reason: it sits right on the shore of Lake Pend Orreille, and it connects with countless roads and scenic byways that lead to some of Idaho's most treasured natural attractions, from mountains to rivers to valleys.
If you're visiting with your camper rental in Northern Idaho in the summer, City Beach is a great destination to soak up the sun in a fairly unpopulated area right in Sandpoint. Enjoy a swim in the fresh waters of Lake Pend Orreille, or enjoy the Sandpoint Festival, which features a fly-in from local pilots, an old car show, good food, and live music.
Rent a Campervan in Northern Idaho
Springy Point COE and Riley Creek COE are two nearby RV parks. The former does not offer any amenities but is located right on Lake Pend Orreille, while the latter is a bit farther out, but offers water, electric, fishing, and scenic park trails.
You are never far from nature in Idaho. However, in order to truly experience the natural beauty that exists in the area, you'll have to get out of major hubs.
Drive Scenic Byways with a Camper Rental in Northern Idaho
Lake Coeur d'Alene Scenic Byway
Lake Coeur d'Alene scenic byway is a wonderful route for anyone interested in seeing the kind of nature and wildlife the state of Idaho has to offer, and it offers first-rate RV parks and campgrounds. You'll start your travels at the junction of I-90, and continue on a pathway that winds through mountains, rapid rivers, and the lovely coast of Lake Coeur d'Alene. You'll find some of the state's best spots for wildlife viewing as well as a number of resort-style campgrounds.
Coeur d'Alene National Forest
Coeur d'Alene National Forest is a stunning mountain park with lakes carved by glacial movements. The area is deep in the wilderness and has the highest concentration of birds of prey. You may spot plenty of other wildlife here, including bears, elk, and deer. Enjoy the park's rivers, lakes, and mountains, or seek out one of its multiple waterfalls as you hike its scenic trails. Go fishing, spend a day out on the boat, or break out the kayaks here -- the options are endless.
International Selkirk Loop Scenic Drive
For those with more time and flexibility, the International Selkirk Loop Scenic Drive stretches for 280 miles and passes through Canada and Washington in addition to Northern Idaho. The Idaho portion of the route runs along crystal-clear mountain spring rivers and provides the opportunity to spot bears and elk. You'll also stop off at high altitude viewpoints in the snow-capped mountains of Northern Idaho as well as several lakes.
Private RV Rentals in Northern Idaho
If you're looking for a private RV rental in Northern Idaho, RVshare is your one stop shop. As a peer-to-peer RV rental network, we offer hundreds of private RV rentals all around the country, and RV rental prices in Northern Idaho are very affordable. You can search for RV rentals in your area and filter the results by type, size, price, and more. We offer everything from Class A motorhomes to travel trailers and pop up campers.
RV Rental Locations in Northern Idaho
Once you've reserved the RV rental of your choice, you'll work directly with the owner to coordinate pickup and drop off. Meanwhile, your purchase is protected by RVshare and our $10,000 peace of mind guarantee. Finally, enjoy your time on the road knowing that you'll always have access to our 24/7 roadside assistance.
Wherever your travels take you, choose RVshare for your next vacation.
---
Search For RV Rentals
$100
Las Vegas NV
Sleeps 4 / Class C Motor Home
$39
Loveland CO
Sleeps 2 / Travel Trailer
$120
Morrison CO
Sleeps 6 / Toy Hauler