RV Rental Northern Georgia
Search For RV Rentals
---

How to Rent an RV in Northern Georgia
From the mountains in the northeast, to the big city, to the classic Deep South, Georgia is a state with something for everyone. Hike the tallest peak in the state at Brasstown Bald, pamper yourself at a spa in Atlanta, and enjoy the southern hospitality the state is famous for.

photo credit: cfaia.org
The Empire State of the South is a great place to explore in a small RV rental or RV trailer rental, especially in winter months when much of the country is suffering from colder temps. Rent a campervan in northern Georgia and get ready to explore this peach of a state.
RV Rental in Northern Georgia
Northern Georgia is home to the Northeast Georgia Mountains, including the state's highest peak Brasstown Bald.
Brasstown Bald
At 4,784 feet, Brasstown Bald boasts views of Georgia, North Carolina, Tennessee and South Carolina on a clear day. Learn about Georgia's history, and the unique geology of the region at the visitor center. The mountain is also known for its breathtaking fall colors and year-round scenery. There is also a shuttle service to the summit for those who aren't able to walk the half-mile trail to the top. Visitors can picnic, hike, and browse the visitor center and craft shop.
Where to Camp
Camping is available about 45 minutes away at the Lake Winfield Scott Recreation Area and Campground.
Rent an RV in Northern Georgia
Anna Ruby Falls
Anna Ruby Falls in the Chattahoochee-Oconee National Forest features a paved hiking trail to the falls with views of creeks and smaller falls on the way. The visitor center sells local crafts, educational items, and souvenirs. The park also features beautiful picnic spots, fishing, wildlife viewing, and the Lion's Eye Trail for the visually impaired.
Small RV Rental in Northern Georgia
Helen, Georgia
The city claims it has "the Charm of Bavaria, in the heart of the Blue Ridge Mountains." Although the town has a population of only 430, it's the third most visited city in Georgia. The town offers quaint hotels and restaurants, cobblestone walkways, and Alpine food and drink. Travelers can walk the streets of the Bavarian village, or can kayak, swim, or tube in the Chattahoochee River. They can enjoy hiking and biking trails, or tour local vineyards and sample wines. The town offers a variety of activities for everyone.
Where to Camp
Camp at the Creekwood Resort RV Park & Cabins.
Motorhome Rental in Northern Georgia
Travel Highway 60
Travel from Morganton to Dahlonega in your motorhome rental. Enjoy scenic mountain views and watch for wildlife as the road travels alongside the Chestatee River. Plan to stop to look at various viewpoints, or even plan to stop and canoe or hike at various points including the Chestatee River Park. Leave some time when you end in Dahlonega to explore the city, the center of the Georgia Gold Rush. Visit the Dahlonega Gold Museum, and eat at The Smith House, which has a genuine mine shaft in the basement.
Where to Camp
Camp at the R-Ranch in the Mountains in Dahlonega.
Rent a Campervan in Northern Georgia
Rent a campervan to explore the mountains and wildlife of northern Georgia.
Chattahoochee Forest National Fish Hatchery
Visit the Chattahoochee Forest National Fish Hatchery and learn more about the rainbow trout that populate the waters of northern Georgia! The hatchery offers outdoor viewing of the fish raceways, picnic areas, a visitor kiosk, and fishing in Rock Creek. Also watch for bald eagles, deer, and bears who live in the forest near the hatchery.
Where to Camp
Camp at the Wildcat Lodge and Campground in Suches.
Camper Rental in Northern Georgia
Camper rentals make it easy to follow one of Georgia's many trails and lanes. Take yours on a tour of the Northern Georgia Garden Trail and see 26 public gardens in the Northeast Georgia Mountains and the Historic High Country. Begin at the Northeast Georgia History Center and visit their "American Freedom Garden." Also make time to see the blacksmith shop, the Center's collection of folk pottery, and Cherokee Chief Whitepath's cabin. Continue on to the Atlanta Botanical Garden-Gainesville and see their outdoor gardens, including a model train garden. The tour even includes a stop at Babyland General Hospital, the home of the Cabbage Patch Kid. See Cabbage Patch Kid displays, visit their exhibits of collectible babies worth more than $15,000 apiece, and find a Cabbage Patch Kid of your own to adopt. The gardens adjacent to the doll hospital are creator Xavier Roberts' tribute to his mother and include flowering dogwoods, Yoshino cherry trees, and hydrangeas. They also have lovely fall foliage and holiday evergreens in winter.
The Garden Trail covers these and 23 more public gardens in northern Georgia.
Where to Camp
Camp at Yonah Mountain Campgrounds, near Babyland General Hospital, along the Garden Trail.
RV Rental Locations in Northern Georgia
The state has much to offer, whether you're looking for a travel trailer rental or a larger RV rental in northern Georgia. If you're coming from far out of town, you might even want to consider a one way RV rental in northern Georgia, then drive around the area, drop off your vehicle and fly home from there. However you choose to vacation, RVshare can help you find the perfect RV or trailer rental for your trip.
Private RV Rentals in Northern Georgia
RVshare works by connecting RV and trailer owners with people interested in renting. Put your location and other specifics in their search feature, and they'll match you up with a good fit for your trip. Everything from luxury RV rentals to cheap RVs for rent are available. Private RV rentals are a great way to get out and explore the country with your family -- or to find adventure on your own.
---
Search For RV Rentals
$119
Las Vegas NV
Sleeps 5 / Class C Motor Home
$120
Morrison CO
Sleeps 6 / Sport Utility
$43
Loveland CO
Sleeps 2 / Travel Trailer
Why Book Your RV Rental With RVshare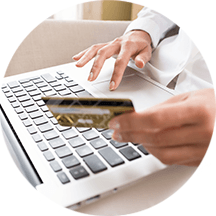 Secure Payments
A secure payment system gives you peace of mind.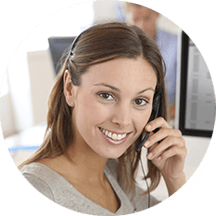 Roadside Assistance
FREE 24/7 roadside assistance is provided for your entire trip.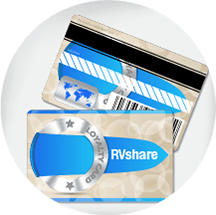 Rewards Program
5% cash back rewards to use towards your next trip.