RV Rental Northern Alaska
Search For RV Rentals
---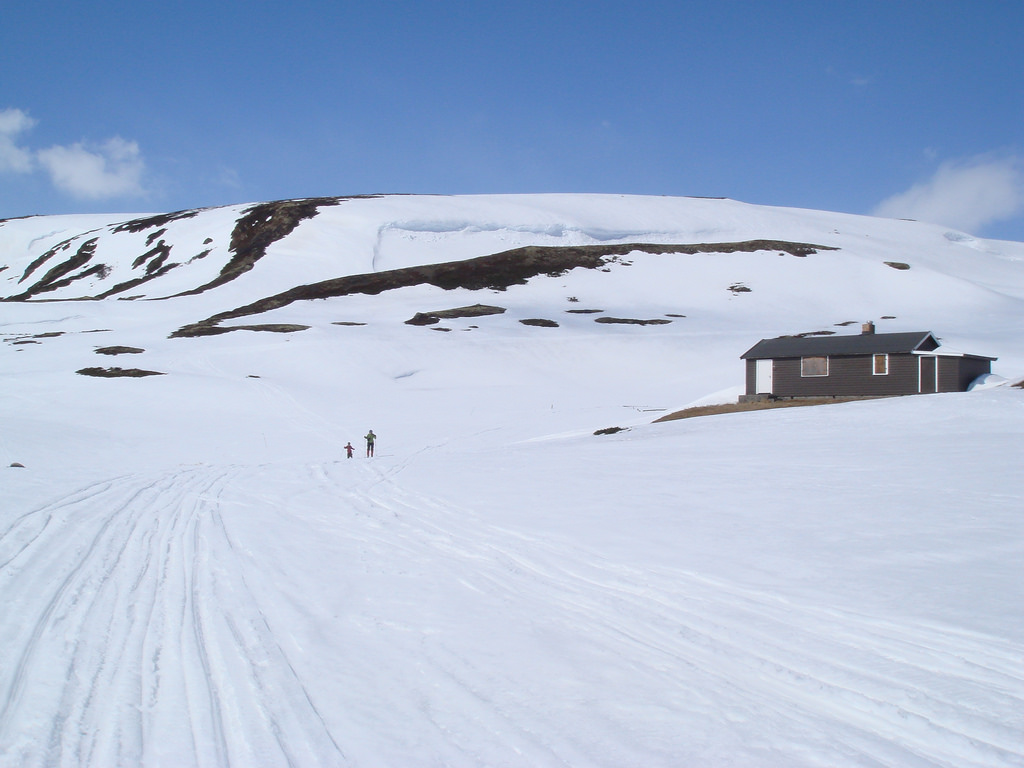 Rent an RV in Northern Alaska
If you're looking for an RV rental and some wide open spaces to explore, there's nothing in the world quite like Northern Alaska. Known as Alaska's Arctic, the expansive, mountainous region is filled with wildlife and natural wonders. From sub-arctic rivers and arctic sand dunes to Inuit villages and dog sled races, Northern Alaska is a truly unique destination.

Photo Credit: carlchristian on Flickr
Experience nature at its core with a camper rental in Northern Alaska, or get a motorhome rental in Northern Alaska and bring along the whole family. With RVshare, your journey is easy and customizable. Wilderness adventure has never been more authentic.
With so many options for outdoor exploration, it's easy to rent a popup camper or luxury RV rental in Northern Alaska. RV rental prices in Northern Alaska are also very reasonable, making it the most affordable way to travel. If you're looking for RV rental locations in Northern Alaska, there are hundreds of options to choose from.
Fairbanks is a great starting point. You can sort your RV rental options by distance from your point of departure, price, type, and more, making it easy to find the camper rental of your dreams.
See the Unbelievable Sights of Northern Alaska
Explore the wilderness of Northern Alaska than with private RV rentals. The vast region consists of tundra and mountains stretching hundreds of miles across the state of Alaska and up to the Arctic Ocean, and it covers the small towns of Prudhoe Bay, Barrow, Nome, Kotzebue, and Galena.
Aside from gold mining and oil, Northern Alaska is still largely made up of snowy, uncharted territory and Alaska natives who survive off hunting, fishing, and whaling. The ecosystem is home to polar bears, wolves, oxen, reindeer, and more.
Private RV Rentals in Northern Alaska
Experience Polar Nights & the Northern Lights
With midnight sun in the summer and polar night in the winter, a travel trailer rental in Northern Alaska lets you experience both the brilliance of 24 hour sunny days and the magic of a night sky that's filled with stars all day long. Rent a popup camper in Northern Alaska and enjoy the majestic Northern Lights from your temporary front yard, which put on a show from mid-September to April. Towns like Nome, Coldfoot, and Barrow are some of the best places in the world to catch the spectacle.
Camper Rental in Northern Alaska
Nome and Coldfoot, Small Town Northern Alaska
Nome, a remote town in Northern Alaska, will give you an insider view into what life is like in rural Alaska. The state's famed Iditarod Sled Dog Race, a two-week long sled race that covers almost 1,000 miles, ends in this town. Northern Alaska is also a great place to explore Yukon territory.
Coldfoot, a town with a population of 10 people nicknamed "the world's northernmost truck stop", is a good jumping off point as it's right on Dalton Highway. Barrow, a multi-cultural town of 4,500, is for the truly brave and weather-ready. It sits over 300 miles north of the Arctic circle.
Spot Polar Bears with a Motorhome Rental in Northern Alaska
Seeing polar bears in the wild is one of the most unique experiences in the world. Having an RV trailer rental in Northern Alaska allows you to camp at the Arctic National Wildlife Refuge, the largest wildlife refuge in the United States. Here in "America's last great wilderness", you'll encounter polar bears, caribou, grizzly bear, moose and oxen, over 30 fish species, and more than 160 bird species.
Rent an RV in Northern Alaska - RV Parks in Northern Alaska
Alaska is a very RV-friendly state, which is not surprising. Many people choose to explore the beauty of Northern Alaska with an RV trailer rental. Aside from a number of campgrounds and RV parks, you can also simply park for the night at any state or national park, or even along the side of the highway. As long as it's public property, your RV rental is welcome. You can even bring your motorhome rental or small RV rental on the Alaska ferry.
Hit the Road with Your Camper Rental in Northern Alaska
RV Parks in the Arctic of Northern Alaska
Arctic Circle Wayside Camping is a free RV park and campground just south of Gates of the Arctic National Park. Rivers Edge RV Park and Campground in Fairbanks, Alaska has fantastic reviews and offers free wifi, a dump station, free showers, cable TV, laundry, bathrooms, an RV wash facility, and more. Their rates range from about $30-$60 and offer a range of hook-ups, from a 30 amp hook-up with water and showers to 50 amps of electricity, water, sewer, cable, pull-through, and showers.
Enjoy Wilderness Adventures with Private RV Rentals in Northern Alaska
If you find yourself in need of RV parks in Northern Alaska with more amenities, Coldfoot Camp is above the Arctic Circle on Dalton Highway and offers dining, lodging, fuel, tours, laundry, and showers. Hook-up sites with water and electric start at $49 per day, which includes shower access. From here, you can easily float along the Koyukuk River, hike the Brooks Mountain Range, visit the nearby Inuit village, ride on a dog sled, fish, or even go on an Arctic safari.
Rent an RV in Northern Alaska & Experience its Beauty Firsthand
Ready to hit the road and experience the wonders of Northern Alaska? Browse RVshare for more info.
Whether you want a luxury RV rental, a small RV rental, or a private RV rental, RVshare makes RV travel affordable and easy for you. Simply search our website for cheap RVs for rent in Northern Alaska, choose the one that fits your needs, and book it! We've got you completely covered with a $10,000 peace of mind guarantee, roadside assistance, and a rewards program. Get started with your trip planning today with our free RV trip planner.
If you're ready to experience the life-changing landscapes and wildlife of Northern Alaska, book your RV rental with RVshare today.
---
Search For RV Rentals
$100
Las Vegas NV
Sleeps 4 / Class C Motor Home
$39
Loveland CO
Sleeps 2 / Travel Trailer
$120
Morrison CO
Sleeps 6 / Toy Hauler