RV Rental Northeast Delaware
Search For RV Rentals
---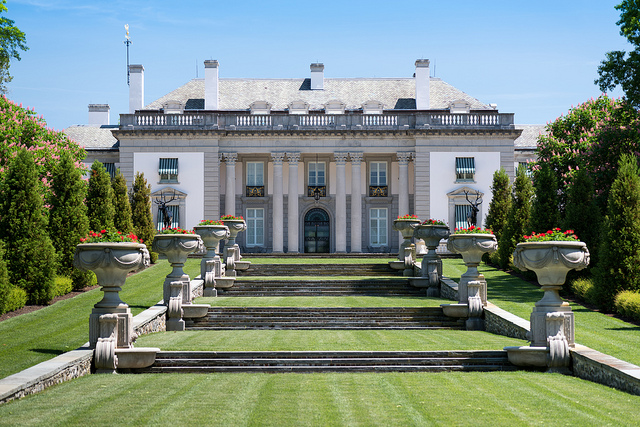 How to Rent an RV in Northeast Delaware
If you're looking for a family vacation that's not your usual trip to the beach or mountains, you've found your answer... an RV trip. If you don't want another vacation where everyone just scatters in their own direction, then you've found your answer. With an RV trip, everyone in the family can still get to do their favorite things, and you're not tied down to one hotel location. And if you want a great family vacation spot, you won't find a better one than Delaware.

If you're in to history, Delaware has plenty. And if you want beautiful scenery, you'll find it around ever turn in Delaware. If you think you're ready for a family RV trip, read on to find out why Delaware is the way to go.

Image courtesy of Robert Bolton/Flickr
The Top RV Resorts in Northeast Delaware
Tall Pines Campground Resort – 29551 Persimmon Rd, Lewes, DE 19958
The Tall Pines resort is a fantastic place to find a little wooded seclusion while still being close enough to the water. There's a splash park for the kids to cool off, and you'll find plenty of boating and fishing options here, as well as several marina tours if you just want to sit back and ride. Dover Downs Harrington Raceway and Casino are a short drive away if you're interested in trying your luck, and there are several historical sites nearby for history buffs.
RV Rental in Northeast Delaware
Treasure Beach RV Park and Campground - 37291 Lighthouse Rd, Selbyville, DE 19975
At Treasure Beach, visitors will find solitude and natural beauty of Assawoman Bay, but you're only minutes away from shopping and the attractions at Ocean City. There's plenty for the whole family to do here, and you'll still have all the comforts of home. This is the ideal spot if you're a first time RV vacationer, because there are waterfront and waterview sites, plus cabins on site if you want to stretch out in a room.
The Top RV Destinations in Northeast Delaware
John Dickinson House
Located on the John Dickinson Plantation is the home of one of America's founding fathers, a U.S. Constitution signer, and a crucial figure in the American Revolution. Costumed guides show visitors around the house (built in the 1700s) and grounds while interacting with guests and sharing the incredible history of this site. For those in to American history, this site is a must visit.
Camper Rental in Northeast Delaware
Nemours Mansion and Gardens
If you enjoy historic homes and gardens, Nemours is going to be one of the best examples you'll find anywhere. The beautiful 77 room mansion hosts the largest formal French gardens anywhere in North America. There's a chauffeur's garage with a collection of vintage automobiles, plus 200 acres of scenic lawns, woodlands, and meadows. The home was created by Alfred du Pont as a gift for his second wife around 1910.
Rent a Campervan in Northeast Delaware
Russell Peterson Wildlife Refuge
At the end of Wilmington's famous riverwalk sits one of the few urban wildlife refuges in the nation, over 200 acres of natural beauty along the Christina River. Visitors can see animals like beaver, duck, osprey, turtles, and numerous other animals. If you're so inclined, there's a high power telescope inside the environmental education center. It's a great place to get away in nature for a little if you're spending time near the city.
Private RV Rentals in Northeast Delaware
A lot of people might not know this, but RV travel is among the most affordable ways to vacation. You save money on renting a hotel room, on dining out, and on numerous other aspects of getting away. In fact, how much money you can save with cheap RV rentals in northeast Delaware can be surprising if you actually take a look. And what's better is that not only does RVshare have some of the lowest prices on motorhome rentals, their booking system is incredibly easy to use.
Renting an RV in Northeast Delaware
The state of Delaware makes a fantastic family vacation spot for a number of reasons – the beaches, the attractions, and the simple diversity of things to do. And fortunately, the majority of spots in Delaware are very used to RVers, meaning they're easily accessible even for a first time driver. And it doesn't matter if you're looking for a luxury RV rental in northeast Delaware or a small RV rental, RVShare is your source.

With RVshare, you can search through thousands of cheap RVs for rent in Delaware, and you can have your rental secured in just a few minutes. Not sure what you want? RVshare lets users search by vehicle size, price, and location, so you can find the exact perfect match for what you need. You can even find hundreds of one way RV rentals in Delaware if you need to pick up in one city and drop off in another.
Rent an RV in Northeast Delaware
Getting a motorhome rental in northeast Delaware is surprisingly simple when you use RVshare. Perhaps the best part of the whole process though is that you take care of the majority of the documentation before you travel. So when it's time to go, you're not stuck filling out a pile of papers while your family waits impatiently. All you do is pick up your keys and hit the road! When your trip is done, you just fill up the RV with gas and drop it off.
Motorhome Rental in Northeast Delaware
If you've never driven an RV before of even if you're a seasoned pro, RVshare has your protection in mind. Every single vehicle rental comes with their $10,000 peace of mind guarantee, which includes $10,000 of protection coverage, free 24/7 roadside assistance for any mechanical trouble you might run in to, and a free 24/7 travel concierge so you can always reach someone by phone.
RV Rental Locations in Northeast Delaware
If you're renting an RV for the first time, you probably have a lot of questions. And that's okay! Don't miss out on the best vacation you'll ever take just because you weren't sure. Read our complete rental guide for details about how peer-to-peer RV rentals work.
---
Search For RV Rentals
$100
Las Vegas NV
Sleeps 5 / Class C Motor Home
$39
Loveland CO
Sleeps 2 / Travel Trailer
$120
Morrison CO
Sleeps 6 / Toy Hauler