RV Rental Northeast California
Search For RV Rentals
---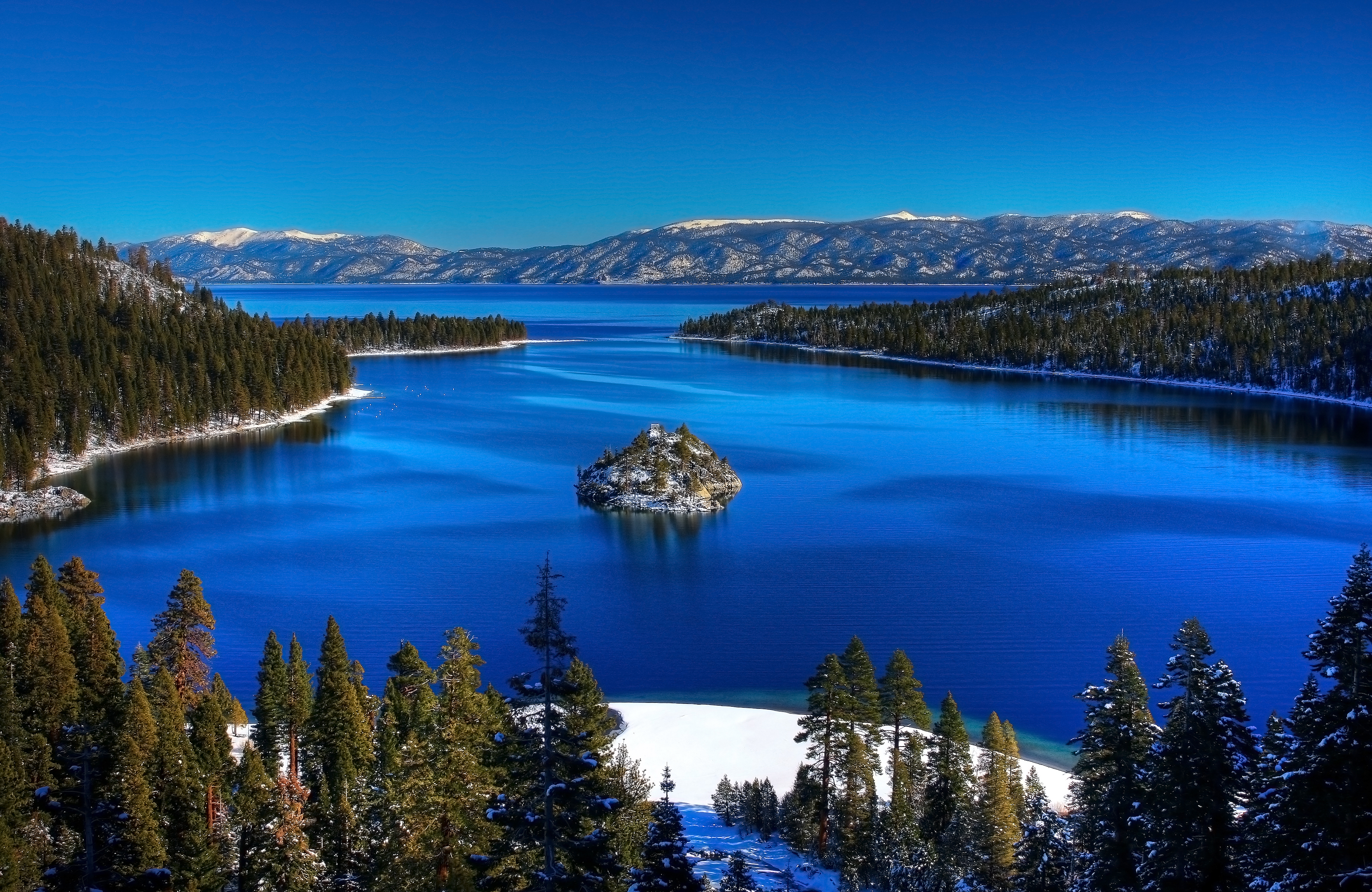 RV Rental Locations in Northeast California
Northeast California gets overlooked as a vacation destination sometimes because it's not on the coast. However, between mountains, ski slopes, lakes, volcanoes, and national parks, this region is clearly one of the most magnificent in the country. If you're looking to rent a camper in Northeast California, you probably already know about its magic.

Photo credit: Emerald Bay by Michael, Wikipedia Creative Commons
RVshare has hundreds of private RV rentals in Northeast California. The best starting points for a trip with a motorhome rental in Northern California are the hub cities along I-5. Ashland, Oregon, Redding, California, and Sacramento, California are all good options that offer plenty of private RV rentals in Northern California. Simply search RVshare for cheap RVs for rent in Northern California, find one that fits your needs, and reserve it.
You'll communicate with the owner to pick up the keys for your camper rental in Northern California, and then you'll be ready to hit the road. You'll want to head east - most of the natural beauty lies a little off the beaten path. The three biggest destinations in Northeast California are Lake Tahoe, Mount Shasta, and Yosemite, but there are many more.
Rent an RV in Northeast California
Experience the Shasta Cascades Up Close
The Shasta Cascades are one of the most underrated destinations on all of the west coast. Offering volcanoes, massive forests, snow-covered mountains, and crystal clear blue lakes, the variety in nature here is astounding. Coming from I-5, Chico and Redding are two nearby departure points.
Mount Shasta is obviously the main attraction here. This small alpine community is perfect for outdoors lovers and people who need a little tranquility. The area is home to hundreds of miles of hiking and biking trails as well as great swimming, caving, skiing, fishing, golfing, mountaineering, and horseback riding. On top of that, the town has plenty of great local shops, restaurants, and incredible views.
Private RV Rentals in Northeast California
The closest RV parks are the Mount Shasta City KOA, the Chateau Shasta RV and Mobile Home Park, and the Abrams Lake Mobile Estates and RV Park. The Abrams Lake Mobile Estates and RV Park is minimal but has water, sewer, and electric and is the most conveniently located of the three.
Although Mount Shasta is the most popular destination in the area for travelers with a travel trailer rental in Northeast California, there are a number of other nearby sights and destinations that are worth visiting.
Lassen Volcanic National Park is a truly unique destination, with an active volcano that underwent a huge eruption in 1915. Lava Beds National Monument is nearby, where you can view solidified lava flows that are the product of over half a million years of volcanic eruptions. Whiskeytown National Recreation Area offers wonderful hikes, several waterfalls, as well as mountain biking and horseback riding.
Reserve Your Camper Rental in Northeast California Today
Explore Lake Tahoe - Fun for the Whole Family
Lake Tahoe is Mount Shasta's more popular cousin, with its burgeoning nightlife scene, vibrant blue lake, and Heavenly Ski Resort, home to some of the best slopes in America. Lake Tahoe sits on the border of California and Nevada, and because of that, the downtown area is kind of like a mini-Las Vegas. It's lined with casinos and nightclubs where you can party and gamble until sunrise.
Heavenly Valley in South Lake Tahoe is the most popular ski resort in the area for a reason. It offers expert slopes and magnificent views looking out over the lake from 3,000 feet above. It's important to note that this region experiences heavy snowfall during some seasons and may be dangerous to drive through. Make sure you check road conditions and prepare your vehicle properly.
Tahoe South offers a number of great RV parks. Nevada Beach Campground and Zephyr Cove RV Park are two popular choices that offer full hookups, pull through sites, cable TV, wifi, showers, flush toilets, and other modern amenities. Zephyr Cove Resort, Zephyr Cover RV Park's upscale counterpart, offers an entire mile of sandy beach access to Lake Tahoe. Tahoe Valley Campground has 415 full hookup sites, a heated pool, general store, tennis courts, horseshoe pits, and more. KOA of South Lake Tahoe is another favorite - it's a little farther off the beaten path, but it's secluded, quiet, and beautiful.
Rent a Campervan in Northeast California
Discover the National Forests of Northeast California
The Lassen National Forest and Plumas National Forest are two other destinations for people with a motorhome rental in Northeast California that are worth mentioning. The former is up north near Redding and home to Lassen Volcanic National Park, while the latter is part of the Sierra Nevadas. Both are filled with wildlife, beautiful lakes, and interesting hiking trails.
Motorhome Rental in Northeast California
Lake Almanor - an Outdoors Enthusiast's Dream
Lake Almanor sits in between the two and is dotted with great RV parks. You'll find five directly along the circumference of the lake: Almanor Legacy Campground, Forest Park RV Spaces, Lake Cover Resort and Marina, Lake Haven Resort, and North Shore Campground. Lake Almanor is a beautiful reservoir surrounded by pines that offers plenty of outdoor activities, including golfing, hiking, biking, swimming, boating, fishing, and more.
Small RV Rental in Northeast California
If you're ready to rent a popup camper in Northeast California or check out RV rental prices in Northeast California, head over to our RV rental page to get started. Filter your RV rental results to find the perfect rental for you, and you're ready to go. You can even choose to get a one way RV rental to Northeast California if that fits your needs better.
Remember, your purchase is always backed by our $10,000 peace of mind guarantee, and your trip is always covered by our 24/7 roadside assistance. Rent an RV in Northeast California today, set your worries aside, and enjoy your vacation.
---
Search For RV Rentals
$97
Las Vegas NV
Sleeps 5 / Class C Motor Home
$120
Morrison CO
Sleeps 6 / Sport Utility
$39
Loveland CO
Sleeps 2 / Travel Trailer