RV Rental Northeast Arizona
Search For RV Rentals
---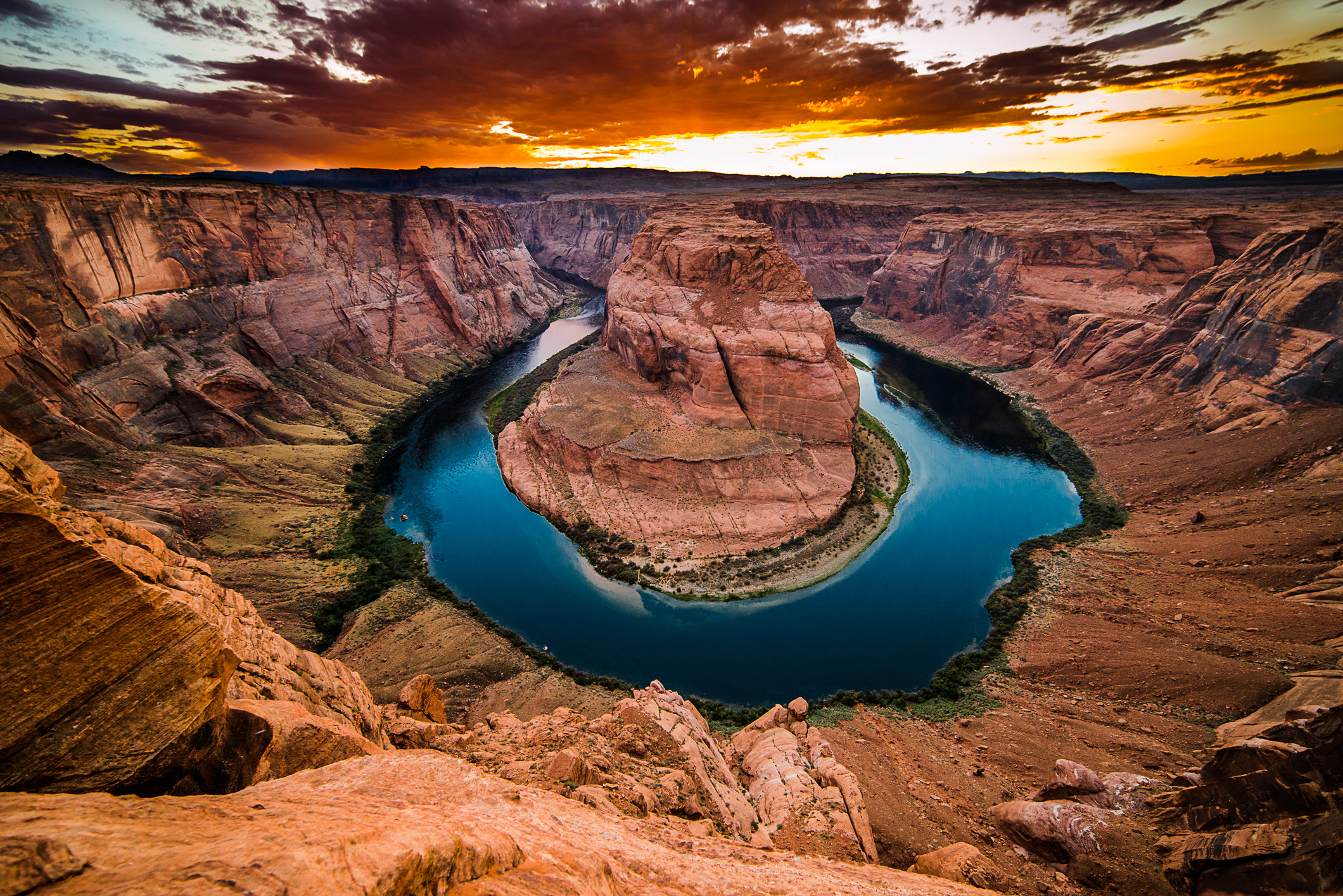 Private RV Rentals in Northeast Arizona
The great American Southwest is one of the best places in the world to hop in a motorhome rental and go on a road trip. The Grand Canyon, Santa Fe, and the parks of Utah may get all of the attention, but getting an RV rental in Northeast Arizona and exploring is one of the most underrated routes in all of the United States.

Photo credit: MassimoTava Wikipedia Creative Commons
Experience Native Lands and Hidden Gems
Much of Northeast Arizona is made up of Navajo and Apache reservations. Many outsiders assume that this means they can't visit, or that there's nothing to see, but that's far from the truth. This off-the-beaten-path region is home to stunning buttes and canyons, spectacular summer storms and midnight skies, and small, quaint villages.
Rent an RV in Northeast Arizona
Road Trip through the Great American West
Navajo Nation in Northeast Arizona offers beautiful landscapes to explore, as well as ancient Navajo ruins, Canyon de Chelly, and Navajo towns where you can purchase handmade souvenirs. From native arts and crafts to wild horses to red sandstone cliffs, this area will leave you inspired.
The Little Colorado River is a stunning river canyon that comes close to rivaling the Grand Canyon. Its overlooks and scenic points are dramatic and awe-inspiring.
Hit the Open Roads with a Camper Rental in Northeast Arizona
Water Sports, Canyoning, & Desert Hiking
Aside from the Grand Canyon, Horseshoe Bend is one of the most photographed spots in all of Arizona. This is a beautiful overlook in which the Colorado River winds around a magnificent red canyon like a horseshoe. The Horseshoe Bend Hike is one of the prettiest trails in Northeast Arizona.
Antelope Canyon is the other widely photographed spot in Arizona. It's an underground slot canyon, and you can explore it from below, looking around at the smooth curves and crazy rock formations, or up at the slivers of sunlight that dance down into the canyon below. You can hike through the upper canyon or lower canyon - both are easy and beautiful hikes.
Rent a Campervan in Northeast Arizona
Monument Valley - an American Icon
Monument Valley is one of the top destinations if you have a camper rental in Northeast Arizona. It's almost unreal - it looks like the backdrop for an old Western film (and probably was). This is the stock image we all see when we think of the American West. For a truly authentic experience, you can stay with a native host family in Navajo Nation as well.
Glen Canyon is a great stop for people with a travel trailer rental in Northeast Arizona. The recreation area sits right on the Colorado River and Lake Powell, offering some of the best water sports and views in all of Arizona. Explore the orange and red canyons, go on a dam tour, or go on a boating excursion. Nearby RV camping with full hookups is offered at Wahweap RV and Campground.
Motorhome Rental in Northeast Arizona
See the Painted Deserts and Petrified Forests of Northeast Arizona
You can even go on a trip to the painted deserts of Northeast Arizona, where you'll see the Petrified Forest National Park and very well-preserved Native American Petroglyphs. The Holbrook/Petrified Forest KOA and OK RV Park in Holbrook, Arizona are both good options in this area, and they're both located on the historic Route 66.
Just outside of Holbrook, there are several other RV parks. Norma's RV park has pull-through, big rig access, full hookups, and wifi, but no bathrooms or showers. Crystal Forest Campground has 30 amp hookups and plumbed bathrooms and is right at the entrance to the Petrified Forest National Park. Sun Valley RV Resort is also a nearby option with full hookups.
Stay the Night in the Desert with Your Camper Rental in Northeast Arizona
There are two major RV parks in Navajo Nation, both near Canyon de Chelly. Spider Rock Campground does not have hookups, and is a tranquil, isolated setting several miles into the park.You can often do a private jeep tour of the canyon from here. Cottonwood Camping doesn't offer hookups either, is cash only, and is on Navajo land. The campground is directly connected to the park.
RV Rental Locations in Northeast Arizona
Use RVshare to rent a campervan in Northeast Arizona and experience the American West. Would you rather look for RV rental locations in your hometown and drive to these great sights from there? Not a problem. At RVshare, you can get a one way RV rental to Northern Arizona at a very reasonable price.
Here's how it works: owners put their RV rental on our website when they're not in use. You simply search for an RV rental by owner in Northeast Arizona. You'll find there are plenty of cheap RVs for rent in Northeast Arizona. Pick the one you like most by filtering your results by type, size, and price. Reserve your new travel trailer rental and communicate with the owner to arrange key pickup.
Find a Small RV Rental in Northeast Arizona
Now you're ready to hit up Route 66 with your motorhome rental in Northeast Arizona! Throughout the duration of your trip, you'll be protected by our $10,000 peace of mind guarantee. If you ever find yourself in a bind, you can easily call up our 24/7 roadside assistance, and they'll send help your way.
RV travel is the most affordable option for people who want to see many sights without having to book everything in advance. You'll find that when you have that kind of flexibility, you're able to follow interesting detours and new opportunities. Often, these unplanned stops end up being the best part of your trip!
RVshare is the best place to find cheap RVs for rent in Northeast Arizona. Our database compiles every RV dealer across the country, so you have a one-stop shop for browsing them all. This gives you more options at a lower price.
Northeast Arizona is calling. Time to book your RV today!
---
Search For RV Rentals
$100
Las Vegas NV
Sleeps 5 / Class C Motor Home
$39
Loveland CO
Sleeps 2 / Travel Trailer
$120
Morrison CO
Sleeps 6 / Toy Hauler