RV Rental Northeast Alabama
Search For RV Rentals
---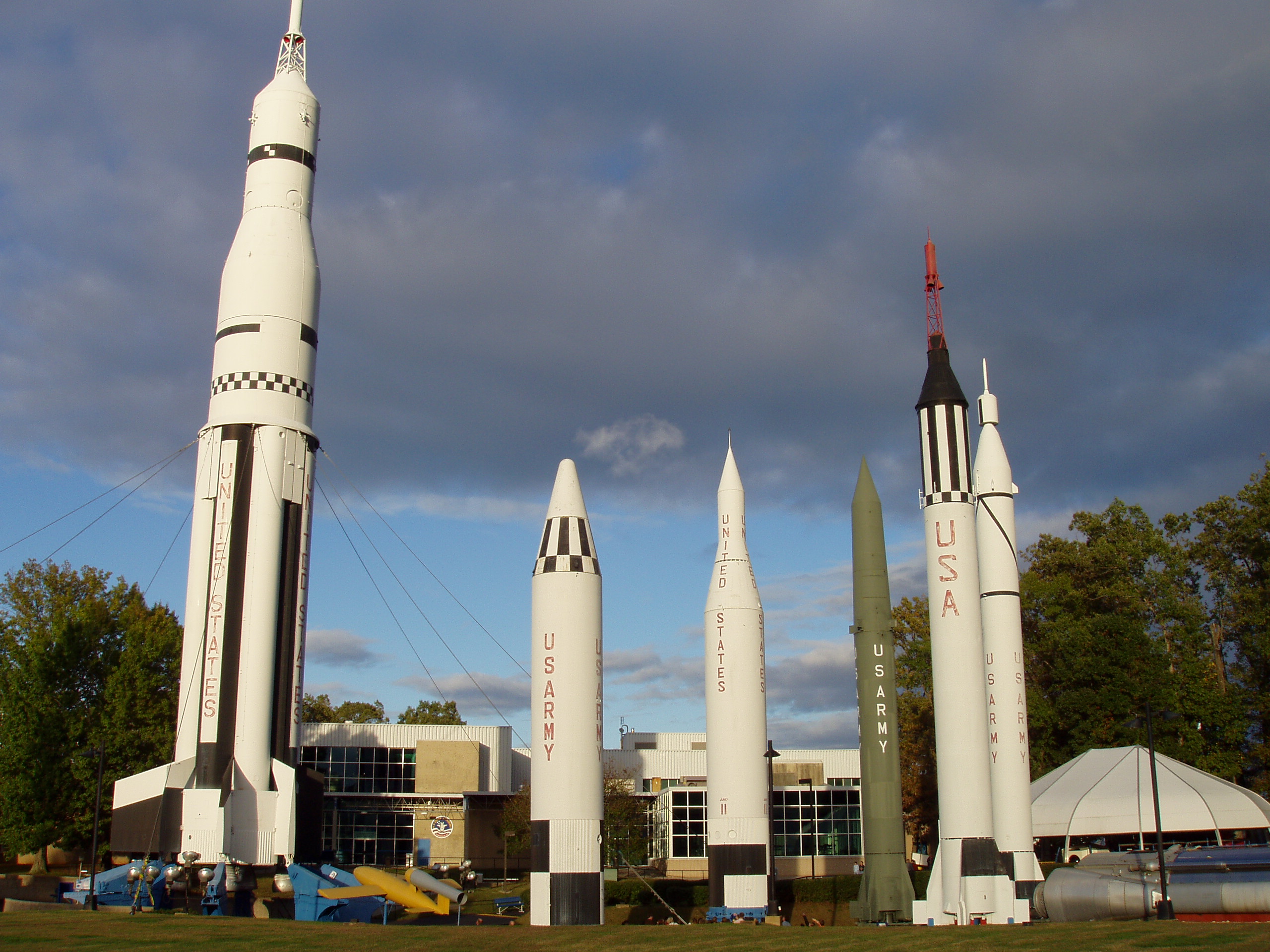 Rent an RV in Northeast Alabama
Chances are if you're looking for a motorhome rental in Northeast Alabama, you're well aware of its scenic beauty and outdoor opportunities. But Northeast Alabama also offers up a generous serving of Southern hospitality and is a great place for football lovers and history buffs alike. Get a pop up camper rental in Northeast Alabama today and go explore!

Photo credit: Daderot on English Wikipedia Common
Wondering how it works? With RVshare, you can rent an RV in Northeast Alabama in minutes. The whole process is fast, easy, and affordable.
Simply search for an RV rental by owner in Northeast Alabama and filter the results as you'd like. You can sort them by type, price, location, and more. RVshare offers motorhomes, travel trailers, fifth wheels, pop up trailers, truck campers, and more.
RV Rental Locations in Northeast Alabama
Once you've found the perfect RV for you and your family, contact the owner to reserve the RV and arrange to pick up the keys. Now, you're ready to hit the road.
With RVshare's $10,000 peace of mind guarantee and 24/7 concierge and roadside assistance, you can vaction with your travel trailer rental in Northeast Alabama and never worry about a thing. Enjoy Northeast Alabama at your own pace, and your own price. RV travel is proven to be the most affordable method of travel there is!
Motorhome Rental in Northeast Alabama
Once you're ready to head home, simply drop off your RV rental in Northeast Alabama with a full tank of gas. If you're looking for a one way RV rental from Northeast Alabama, we offer that option as well.
RVshare has a database of thousands of private RV rentals all throughout the country. You'll find many of our private RV rentals in Northeast Alabama are located in Huntsville, Gadsden, and Madison, Northeast Alabama's three most populous cities.
Now that you've chosen your RV rental, you're ready to get out on the open road and explore the Heart of Dixie!
Camper Rental in Northeast Alabama
See a Life Size Spaceship in Huntsville, Alabama
We'll start with Northeast Alabama's busiest city: Huntsville. Although Huntsville is the biggest town in Northeast Alabama, it's still fairly small and charming, with a population of just over 170,000.
In the 1950s, Huntsville became a major center for rocket design and construction. By the 1960s, NASA opened up the Marshall Space Flight Center, which is still one of Huntsville's most popular attractions. It offers the U.S. Space and Rocket Center Museum, where visitors can see a Saturn V rocket in person, learn about the mission to the moon, and wonder at life-size space shuttle replicas.
RV Rental Locations in Northeast Alabama - Huntsville
Be sure to check out the Huntsville Museum of Art, North Alabama Railroad Museum, the Huntsville Botanical Gardens, and the Veterans Memorial Museum for some culture and history. Huntsville is also home to a number of beautiful parks, nature trails, and wildlife sanctuaries where you can explore on foot, by bike, or on horseback. Bourbon and BBQ are king in Alabama, so when you find yourself wanting to dine out, look for that.
If you're looking to stay as close to the city center as possible, the U.S. Space and Rocket Center RV Park is the best option, with pull-through sites, big rig access, 30 amp hookups, water, sewer, and electric, wifi, bathrooms, and showers. If you're looking for something a little more tranquil but with easy access to Huntsville, Monte Sano State Park has pull-through RV sites and big rig access as well as 30 and 50 amp hookups, but note that this park is a little more minimal in terms of facilities.
Small RV Rental in Northeast Alabama
Spend the Week Fishing on the Tennesee River
Ditto Landing is also a great choice for easy access to Huntsville, with no pull through sites but they do have big rig access and 30/50 amp hookups. It's right on the Tennessee River. The Tennessee River is the largest tributary of the Ohio River, and it makes its way all the way down to Northeast Alabama. It offers great views, swimming, canoeing, kayaking, and rafting, as well as fantastic fishing. The area is known for its big smallmouth bass and blue catfish.
RV Rental Locations in Northeast Alabama - Tennessee River
If it's fishing you're looking for, there are a number of RV parks on the Tennessee River that offer excellent fishing and boating excursions. Windemere Cove RV Resort is a full-service RV park and even includes a gym, pool, and boat ramp. It offers river fishing as well as fishing on Lake Guntersville. Point Mallard Park is a family-friendly RV park with full hookups, a playground, and fishing, golfing, and even a water park.
Tuscumbia RV Park has full hookups and bathing facilities as well as riverside trails, fishing, and local festivals in the nearby Muscle Shoals. Muscle Shoals is a small town in Northeast Alabama that's perfect for experiencing the local country. Stop by in your RV trailer rental and stick around for the live music - Muscle Shoals is Alabama's music capital, home to several recording studios.
Private RV Rentals in Northeast Alabama
Scenic Byways and Mountain Passes
One of the best drives in Alabama is the Talladega Scenic Drive. You'll take your camper trailer rental in Northern Alabama through the Talladega National Forest, winding through beautiful trees and up to mountain overlooks, one of which is the highest point in all of Alabama. There are plenty of options for outdoor recreation along this stunning byway.
After reaching the highest point in Alabama, you'll continue on to the deepest canyon east of the Mississippi. This is part of the Appalachian Highlands Scenic Drive, which is the continuation of a Talladega Scenic Drive. If you've got camper rental in Northeast Alabama for a while, this byway is a must. The mountainous passes wind up and down through the Appalachian Mountains all the way to the Tennesee border.
Rent an RV in Northeast Alabama Today!
If you're ready to see the Appalachian mountains, catch some bass and catfish, and experience some small town hospitality, search for RV rentals in Northeast Alabama and pick out your favorite. Time's a wastin'!
---
Search For RV Rentals
$100
Las Vegas NV
Sleeps 5 / Class C Motor Home
$39
Loveland CO
Sleeps 2 / Travel Trailer
$120
Morrison CO
Sleeps 6 / Toy Hauler