Search For RV Rentals
---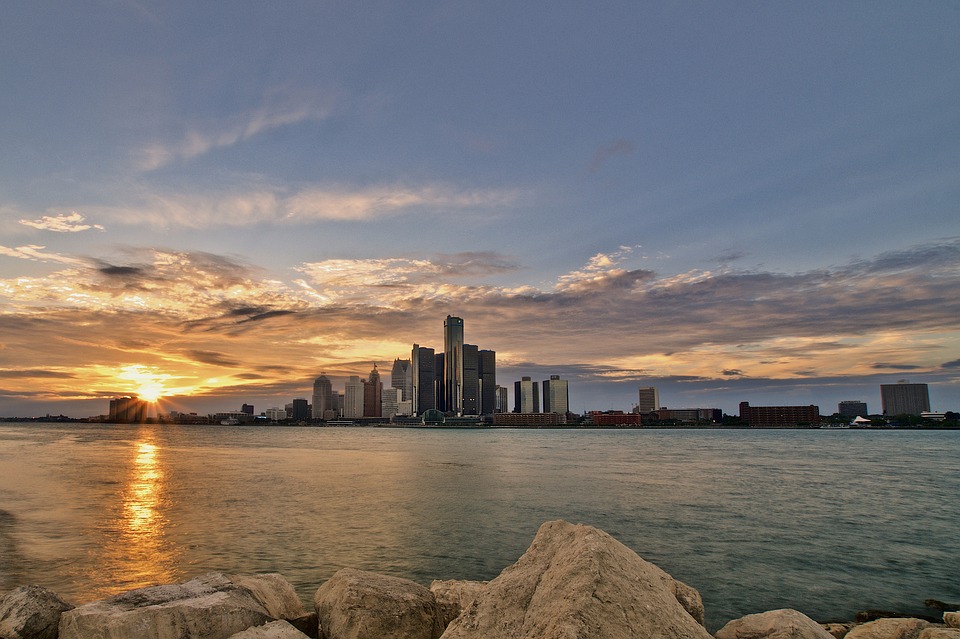 A Guide to Private RV Rentals in Mid Michigan
If you're looking for a place to travel with an RV rental, Mid Michigan is a top destination.
Not only is this area the heart of the Great Lakes region, one of the best regions in the country for outdoor recreation and camping, but Michigan is home to over 12,000 inland lakes in total. Believe it or not, Michigan actually has more miles of coastline than any other state in the union apart from Alaska.
The Great Lakes State is also known for its agriculture, which produces many tasty treats for visitors, from cherries and blueberries to peaches, apples, and wine. Michiganders are also known to be incredibly friendly and hospitable, so you'll feel right at home traveling with your camper rental in Mid Michigan.
Top RV Rental Locations in Mid Michigan
You can search for RV rentals in Mid Michigan and beyond with great ease on RVshare. Because we connect you with the owners of private RV rentals from all over, it's easy to find what you're looking for in just about any location.
This is much more convenient than having to travel all the way to a big city just to pick up and drop off your RV rental. Furthermore, you can even look for a one way RV rental from Mid Michigan if you'd prefer to keep traveling and drop it off somewhere else.
If you're looking for an RV rental in Mid Michigan, there are several towns and cities that serve as great hubs and jumping off points to explore the rest of the state. Grand Rapids, just inland from Lake Michigan, is the state's second largest city and offers many amenities. Lansing, the state capital, is also a good, central place to start.
Meskegon is a good hub for exploring national forests, and Traverse City is a great starting point if you'd prefer to travel farther north. Finally, Bay City and Saginaw are right next to each other on I-75 and offer a good place to start your trip if you want to explore Lake Huron.
Even if you're planning to travel further afield, you can rent a one way RV rental to Mid Michigan from many other places. Detroit, Ann Arbor, and Kalamazoo are all good cities to start in if you'd like to see southern Michigan as well.
Renting Private RV Rentals with RVshare
Once you've decided on a starting point, booking your perfect RV rental in Mid Michigan is easy with RVshare.
Just search the RVshare website for private RV rentals in the location of your choice. Once you've got your results, you can filter them by type, size, price, and more. This will allow you to find exactly what you're looking for, whether you're traveling solo or with the whole extended family.
When you've got the RV rental of your dreams, go ahead and book it! You don't have to worry, as our website is completely secure. All of your purchases are backed by our $10,000 peace of mind guarantee.
While you wait for your trip to start, you'll be able to communicate with the owner directly to discuss the details of key pick up and anything else you have questions about. When you go to pick up the vehicle, the owner will give you a walk through and demo so that you understand the ins and outs of your new RV rental.
Luckily, RVshare doesn't leave you here. All throughout your trip, you'll have access to our 24/7 roadside assistance services should anything go wrong. And, after you finish your trip, you'll be able to join our customer rewards program, which will give you discounts on future private RV rentals from RVshare.
Booking with RVshare versus Booking with a Rental Agency
Some people are nervous about booking private RV rentals for the first time. However, the benefits of choosing private RV rentals are huge.
First of all, if you're looking for cheap RVs for rent, this is the way to go. By working directly with a private owner, you're able to find far lower prices than you would through an agency.
Booking through a peer-to-peer network such as RVshare also gives you access to a much wider variety of RV rentals than an agency would be able to provide. Whether you're looking for a luxury RV rental or a small pop up camper rental, you'll find it all on RVshare.
Finally, our large network of private owners means that you can find your RV rental in every corner of the country, whether you're looking to rent from your hometown, from a small village, or from a massive city. There's almost always an option nearby.
Booking through RVshare also means that your reservation is protected by our $10,000 guarantee, and your trip is covered by roadside assistance. You have access to the amenities and security of an agency rental without any of the hassle and price.
Top Things to See with a Motorhome Rental in Mid Michigan
Michigan is a truly stunning state filled with natural wonders and fun cities, so the options are endless. If you're on a time crunch, these are some of the best places to go with your travel trailer rental in Mid Michigan:
Grand Rapids is the second largest city in Michigan, but it's got a charming, small town feel to it. The city is home to many artistic and cultural amenities, such as a sculpture park, lots of public art, a symphony, a ballet company, an opera house, numerous theaters, and the Grand Rapids Art Museum. ArtPrize in September and October is one of the largest art competitions in the Midwest.
Mount Pleasant, in Central Michigan, offers endless outdoor recreation. From its many golf courses and campgrounds to the mighty Chippewa River and the brand new Access Adventure Trail, you could easily pass an entire week here.
Lansing, the state capital, is a great stop for anyone interested in historic districts, shopping, or Michigan State University sports teams.
Sleeping Bear Dunes is a national lakeshore on Lake Michigan, and is one of the most beautiful lakeshore areas in all of Michigan, if not the entire country. It's also near Traverse City, which is well worth visiting.
Bay Harbor is one of the more posh beach communities on Lake Michigan, but it's also a lovely place to visit with a camper rental in Mid Michigan. Between local shops and eateries, an equestrian center, a vibrant marina, and plenty of chartered fishing boats, there's no shortage of things to do.
Visit our
RVshare FAQ
for more information.
---
Search For RV Rentals
$100
Las Vegas NV
Sleeps 4 / Class C Motor Home
$39
Loveland CO
Sleeps 2 / Travel Trailer
$120
Morrison CO
Sleeps 6 / Toy Hauler