RV Rental Mid Massachusetts
Search For RV Rentals
---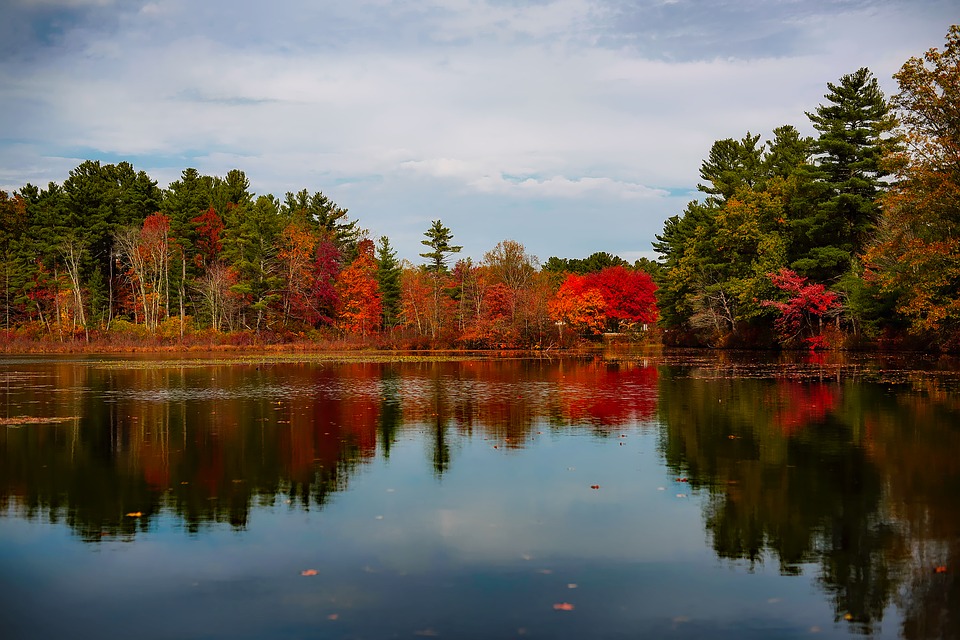 Everything You Need to Know About Private RV Rentals in Mid Massachusetts
If you're looking to rent an RV in Mid Massachusetts, you probably already know that the state is filled with beautiful sights, history, and camping that make it ideal for anyone with an RV rental.
Home to stunning fall foliage, perfect spring weather, snow-covered winters, and recreation-filled summers, traveling around with a camper rental in Mid Massachusetts is lovely all year. You'll find an abundance of outdoor activities as well as cities filled with cultural amenities.
Best RV Rental Locations in Mid Massachusetts
By using a peer-to-peer network like ours to search for private RV rentals in Mid Maine, you have access to pick up locations in every corner of the globe. You don't have to travel to major cities to pick up your RV rental, and you can even arrange a one way RV rental to Mid Massachusetts from your own hometown.
Of course, the larger the town, the wider the selection of private RV rentals. When searching for an RV rental in Mid Massachusetts, there are a number of large towns and cities that offer dozens of private RV rentals, so it's easy to find exactly what you're looking for.
Worcester is the biggest city in Mid Massachusetts and a great place to start your trip. Springfield, Northampton, and Deerfield are all convenient larger towns located right off of I-91, making them good starting points as well. If you're looking to go further afield and are interested in some metropolitan sight seeing, Hartford, Connecticut, Providence, Rhode Island, and Boston, Massachusetts make for good places to start and offer a huge variety of private RV rentals.
How to Rent an RV in Mid Massachusetts
With RVshare, it's incredibly easy (and affordable) to rent an RV in Mid Massachusetts and beyond. To book an RV rental for your next trip, simply follow this 3-step process:
1. Choose your pick-up location and search the RVshare website for private RV rentals in that area.
2. As you're combing through the results, you can filter them by type, size, price, and more. If you already know what you want, narrow down your search results using the tools on the left sidebar until you've found exactly what you need. At RVshare, we offer a wide variety of private RV rentals, ranging from small travel trailers to large luxury motorhomes.
3. Once you've found the RV rental in Mid Massachusetts of your dreams, go ahead and reserve it! You'll then be able to communicate directly with the owner if you have any questions. The owner will let you know when and where you can pick up your new RV rental, and when you go to get the keys, he or she will give you a walk through and demo so you know exactly how it works.
Booking a private RV rental in Mid Massachusetts really is that simple.
Booking with RVshare is Safe, Secure, & Guaranteed
If you're worried about booking private RV rentals, that's understandable. While they offer more convenience, lower prices, and a wider variety, booking your RV rental directly with a private owner can be nerve-wracking.
That's why RVshare has put the maximum safety and security measures in place with all of our bookings. When you book your private RV rental through RVshare, you know that your satisfaction is guaranteed.
All bookings are completely secure, and all purchases are backed by our $10,000 peace of mind guarantee.
While on your trip, you'll be given access to our 24/7 roadside assistance services to ensure your safety.
Because we know you'll want to come back, we have a rewards program in place that offers discounts to return customers.
With all these measures in place, booking with RVshare offers you the convenience of cheap RVs for rent by private owners with the security of a big rental agency.
Top Things to do With an RV Rental in Mid Massachusetts
The state of Massachusetts may be relatively small, but there is no shortage of things to do. If you have a limited amount of time, these are some of the best sights and attractions in Mid Massachusetts.
Blackstone Valley With a Camper Rental in Mid Massachusetts
This area in the south of Mid Massachusetts and the north of Providence, Rhode Island is perhaps the best combination of history and nature in the region. Just a few of the many historic sites here include the Slater Mill Historic Site, the Brown and Hopkins Country Store (the oldest country store in the U.S.), and the Smith Appleby House.
The Blackstone River runs through the region and offers canal tours and cruises. The Blackstone Valley Bicycle Path offers lovely views and will take you from Worcester all the way to Providence, Rhode Island.
Take your Motorhome Rental in Mid Massachusetts to Worcester
Worcester is the 2nd largest city in Massachusetts, just behind Boston, but it offers almost as many activities as its larger cousin. Also a historic city, you can visit a number of historical sites, such as the Bancroft Tower, and war memorials in the area.
The Worcester Art Museum and Hanover Theater offer world-class fine arts and performance, while Green Hill Park is a charming place to relax and have a picnic with the family. There are many nature parks and preserved lands nearby.
Visit Sturbridge with a Travel Trailer Rental in Mid Massachusetts
This little-known town in Central Massachusetts is a must see for any history lovers. That's because the town itself is a living history museum. The village in the center of the town allows visitors to learn about early 1800s through hands-on, interactive activities. They also host regular re-enactments. The town a great place to teach your kids some American history.
There are also a wealth of state parks and lakes in and around Sturbridge, so it's truly an ideal destination for travelers with an RV rental in Mid Massachusetts.
Now that you've got the lay of the land, you're ready to book your RV rental in Mid Massachusetts and get going!
---
Search For RV Rentals
$100
Las Vegas NV
Sleeps 5 / Class C Motor Home
$39
Loveland CO
Sleeps 2 / Travel Trailer
$120
Morrison CO
Sleeps 6 / Toy Hauler