Search For RV Rentals
---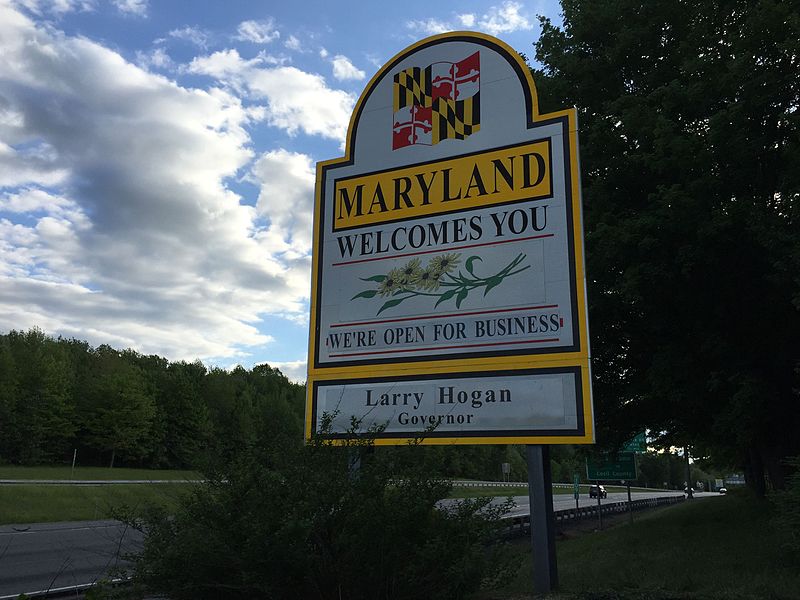 If you're looking for an RV rental in Mid Maryland, you probably already know that the state is the perfect destination for people who want a little bit of everything.
Nicknamed "America in Miniature", this state packs everything from Atlantic coastline and Appalachian mountains to rural countryside, historic towns, and the nation's capital city itself. With a motorhome rental in Mid Maryland, you can easily reach all of these destinations.
Central Maryland is known as home to Baltimore, one of the country's biggest metropolitan areas, and Annapolis, a quaint city with loads of national and maritime history. Of course, no trip to Maryland is complete without a quick drive into Washington D.C. to see the many sights of the United States capital.
When you're ready to take your camper rental in Mid Maryland and get away from urban life, the Chesapeake Bay offers great beaches, relaxation, and delicious seafood along the Eastern Seaboard, while the Appalachian Mountains to the west offers brilliant hiking and lakeside camping. Wherever you decide to go with your travel trailer rental, you can always get there quickly in the small state of Maryland.
RV Rental Locations in Mid Maryland
RVshare makes it safe, easy, and affordable to find private RV rentals in Mid Maryland and all around the world. If you're wondering how peer-to-peer RV rentals work, it's simple.
1. Browse our listings for an RV rental in Mid Maryland. Filter your results according to the size and type of RV rental you want; we offer just about everything. You can also filter by pick up location, or even look for a one way RV rental to Mid Maryland.
2. Once you've found the motorhome rental of your dreams, go ahead and reserve it. You can then communicate directly with the owner to schedule a time to pick up the keys and get a walk through of the vehicle.
3. When the big day comes, hit the road knowing that you're always backed by our $10,000 peace of mind guarantee. If anything should happen along the way, you'll have 24/7 access to our roadside assistance services.
If you're looking for convenience and cheap RVs for rent, RVshare cannot be beaten. By connecting you directly with private owners, we're able to offer a wider selection and lower prices than most rental places. Not only that, but by booking private RV rentals through RVshare, you've got purchase protection and roadside assistance included. You get the best of both worlds.
Top Destinations for Travelers with an RV Rental in Mid Maryland
There are so many things to see in this region of the United States. You could easily spend weeks exploring this small area. However, if you and your family are on a time crunch, these are the top things to see with your travel trailer rental in Mid Maryland.
Explore History, Art and Harbour Views in Baltimore
While Washington D.C. is an obvious choice for history buffs, Baltimore actually houses its fair share of important history as well. For one, it's the city where Francis Scott Key penned the Star-Spangled Banner. It was also home to a number of important battles and features many important monuments that you can go visit.
Baltimore also has a vibrant arts scene. Between the world-class museums in the city's Inner Harbor, Artscape, the country's largest free arts festival, and several prestigious arts universities, there's plenty to see and do for that art-lover in the family.
Its location right on the Atlantic harbour makes for stunning views, but it also makes for fantastic seafood. Baltimore is known for its steamed crabs, raw oysters, and most of all, its infamous crab cakes. Try them all.
Small Town Feel, Big Maritime City - Annapolis
Annapolis is another great stop for history lovers, especially if you're interested in maritime history. As the capital of Maryland, there are plenty of monuments and historical sites to visit. The city still has a thriving, industrious waterfront and a lively harbour full of delicious seafood, cute shops, and a bustling nightlife scene.
For anyone who loves to be on the water, Annapolis is a dream. The city is actually the sailing capital of the United States. A sailing trip should definitely be on your Annapolis bucket list. The harbour offers many sailing cruises where you can watch the sunset from the ocean and sip on beer and wine.
Be sure to visit the United States Naval Academy and the Annapolis Maritime Museum before you leave. If you've got to get your seafood fix, Cantler's Riverside Inn is one of the best options for local, fresh-caught seafood. You can even take a boat to get there.
Experience American History in the United States Capital
There is no shortage of things to do in Washington D.C., just a hop across the border with an RV rental in Mid Maryland. Be sure to check out the many monuments on the National Mall, the Smithsonian Museums, the White House, and the many war memorials.
If you're really into history, the National Archives Museum houses some of the country's most important original documents and is a must-see. However, don't pass up the city's great dining scene, art museums, and nightlife either. It's some of the best in the nation.
Relax in Nature on the Chesapeake Bay
If you're looking to take your camper rental in Mid Maryland to the Atlantic coast, there are many options within the state's quaint Chesapeake Bay. The bay is home to a number of fantastic beach parks, including Breezy Point Beach & Campground, Terrapin Beach Park, and Beverly Triton Beach Park.
These are also great areas to stay with an RV rental in Mid Maryland, as they're nestled in nature and offer amenities for RV travelers but aren't too far from other sights in the state.
Wherever you take your motorhome rental in Mid Maryland, you're sure to enjoy. Book your RV rental today and get packing!
---
Search For RV Rentals
$97
Las Vegas NV
Sleeps 4 / Class C Motor Home
$39
Loveland CO
Sleeps 2 / Travel Trailer
$120
Morrison CO
Sleeps 6 / Sport Utility