RV Rental Mesa Verde National Park
Search For RV Rentals
---
RV Rentals at Mesa Verde National Park
The UNESCO World Heritage Site of Mesa Verde, in southwestern Colorado, is a true gem. Over 4700 ancestral Pueblo Indian dwellings have been recorded, including some villages set on the Mesa top. The intricacy of these imposing rock dwellings is truly impressive with some homes featuring more than 100 rooms.
Mesa Verde translates to the green table in Spanish and is an excellent look into the lives of the Pueblo Indians who made this their home for over 700 years between 600A.D and 1300A.D. The dwellings are some of the best examples of this sort of life and the location near the Four Corners region is a perfect backdrop for exploring the area.
The Mesa Verde National Park was established in 1906 in an effort to preserve the extraordinary archaeological sites created by the Ancestral Pueblo Indians. As more sites continue to be revealed this fascinating part of American history will continue to impress.

photo credit: good sam club
RV Rentals Near Mesa Verde National Park
Durango, Colorado is the nearest city to Mesa Verde National Park, although it is a small city at best. RV rentals are readily available in this area and travelers will thrill at the gorgeous scenery they encounter leaving Durango to head to the park.
Upon arrival head to the Far View Visitor Center to get your bearings and check out the Chapin Mesa Museum. The visitor center has a wonderful exhibit that focuses on the modern day Indian tribes that inhabit the Four Corners region, many of whom had ancestors from the Ancestral Pueblo Indians who lived her.
Mesa Verde National Park RV Rentals
The small community of Cortez is the closest town to the park and when you take advantage of an RV rental you will quickly appreciate the stunning scenery from town into the park. Sharp curves and steep grades exist so keep your mind on the road, but there are some places to take advantage of the view of the high desert landscape.
The only camping near the park is Morefield Campground just four miles within the park from the park entrance. The 267 sites are on a first come, first serve basis so arriving early to claim your site is well worth it before heading in to appreciate the park. During the summer take advantage of Morefields cafe's all-you-can-eat pancake breakfast!
One-Way RV Rental to Mesa Verde National Park
The location of Mesa Verde National Park is ideal for one-way RV Rentals. The fascinating Four Corners region holds a multitude of sightseeing options on the way to and from the national park and travelers coming in from one direction and departing another have the best opportunity to experience it all.
RV Rental Prices Near Mesa Verde National Park
After getting a great deal on your RV rental you may find yourself shopping for gifts for loved ones while passing through the area an excellent stopping point is the Durango Silver Company. This locally owned and operated jeweler uses local silver and gold and has crafted works for celebrities such as Ralph Lauren as well as the hundreds of thousands of visitors that pass by each year.
Luxury RV Rentals Near Mesa Verde National Park
The Mesa Verde National Park area is ideal for those wishing to rent larger RVs and Fifth-Wheels. The roads are good and there is a multitude of sightseeing and campgrounds that are available offering full hook-ups and all of the amenities you might expect. For a great stop consider the Cortez/Mesa Verde KOA.
Located less than 15 minutes from the national park, this KOA offers high desert luxury, a little oasis if you will. The facilities are exactly what you're looking for after a long day of sightseeing with a pool, activities, a 3-acre enclosed dog park, and a nice 1-mile walking path around Denny Lake with fishing available along the trail. The perfect place to unwind.
Cheap RV Rentals at Mesa Verde National Park
For many travelers, an RV rental tour of the national parks is a way to really get away from it all and get out into nature. When you look into renting a less expensive, heartier RV that feeling can easily be yours. Tent trailers, teardrops, and truck campers are all easy to utilize both at Morefield Campground within the Mesa Verde National Park, as well as several other great choices in the area such as Dolores River Campground.
Family run, this friendly campground offers an assortment of RV site options but feels down-home. Just what you're looking for after a day of visiting cave dwellings or hiking the 7.8 mile Prater Ridge Trail which offers stunning views of the area.
Campers for Rent Near Mesa Verde National Park
After you have picked up your RV rental and headed to the park the first stop must surely be the Mesa Verde Cliff Dwellings. After living on top of the mesa for over 600 years around 1190 the residents began taking to living in dugout pueblos they built beneath the overhanging ledges. While they continued to farm on top of the mesa, for nearly a century these Ancestral Puebloans continued to build a variety of dwellings ranging from one room to villages of 150 rooms.
After these people started migrating south towards New Mexico and Arizona the dwellings became empty creating the magnificently preserved archaeological site you will find today. The ability to easily get to this site, as well as others in the area, is a true draw of the RV rental holiday.
The Four Corners area of the United States truly offers up some of the most spectacular sightseeing imaginable. Along with Mesa Verde National Park make sure to stop by Hovenweep National Monument and the Anasazi Heritage Center to better understand the complex and fascinating culture of these early settlers. Their story is the story of the Southwestern United States.
---
Search For RV Rentals
$119
Las Vegas NV
Sleeps 5 / Class C Motor Home
$120
Morrison CO
Sleeps 6 / Sport Utility
$40
Loveland CO
Sleeps 2 / Travel Trailer
Why Book Your RV Rental With RVshare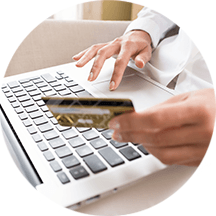 Secure Payments
A secure payment system gives you peace of mind.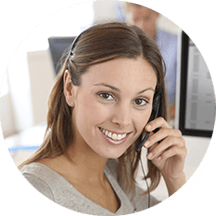 Roadside Assistance
FREE 24/7 roadside assistance is provided for your entire trip.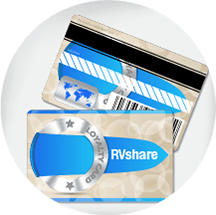 Rewards Program
5% cash back rewards to use towards your next trip.