RV Rental Lake Clark National Park & Preserve
Search For RV Rentals
---
RV Rental in Lake Clark National Park & Preserve
Located in Port Alsworth, Alaska, Lake Clark National Park and Preserve covers a total area of 4,030,015 acres. It's a unique region containing a wide variety of ecosystems, therefore acting as a home to virtually all major Alaskan animals.
Photo Source: drivethenation.com
Like many of the national parks in Alaska, Lake Clark National Park and Preserve also isn't accessible via road, meaning that visitors will have to schedule an air taxi to fly into the area.
Despite this, it's a breath-taking and very rewarding region to travel to, featuring everything from three mountain ranges and a coastline with rainforests, to volcanoes, glaciers, plateaus, alpine tundra, and icy lakes.
Things to Do in Lake Clark National Park & Preserve
Bear Viewing
Since this region is so famous for its bounty of bears, bear viewing is a popular park activity. Three of the most popular bear viewing locations include Silver Salmon Creek, Chinitna Bay, and Crescent Lake.
Guests can also choose to observe the bears with an experienced ranger through a guided trip. Either way, bear safety practices should be followed at all times.
Birdwatching
Over 187 species of birds exist in this national park, making it a birdwatcher's paradise!
Popular feeding and nesting grounds within the region include the foothill and lakes area to the west of the Chigmit Range, as well as the Chulitna Flats next to Lake Clark.
Birdwatchers can expect to see species such as raptors, falcons, owls, waterfowl, ptarmigan, songbirds, and grouse.
Visit Richard Proenneke's Cabin
The cabin is located on Upper Twin Lake, offering a slice of Lake Clark National Park and Preserve. This hand built cabin once served as the home to Richard L. Proenneke, one of Alaska's most important wilderness icons.
Visitors will love admiring his unique wilderness craftsmanship, as well as his former way of life in such a remote, yet beautiful, location.
The easiest way to access the cabin is via sea plane, as the land surrounding it doesn't offer a suitable landing space. Alternatively, visitors may be able to access it through backpacking from other locations in the park.
Hiking
Once in the park, guests have many day hiking opportunities, whether it's via the one maintained trail system within Lake Clark National Park and Preserve, or through backcountry hiking.
The Tanalian Trails from Port Alsworth (in the center of the park) offer a great way to explore the park, plus, visitors can turn back at any time they wish to!
There are two moderate day hikes which can be done via this trail, including to Tanalian Falls and Kontrashibuna Lake, or the Beaver Pond Trail. For more experienced hikers unafraid of a challenge, the journey to Tanalian Mountain is both demanding, but extremely rewarding. It provides spectacular panoramic views of Lake Clark and the neighboring mountains!
Camping
Because it is largely a trail-free region (and one certainly without roads), visitors are largely free to camp wherever they'd like within the park.
There's also privately-run campgrounds in Port Alsworth and Lake Clark, however, and they're operated by Tulchina Adventures. Offering tent sites, fire-pits, firewood and outhouses, as well as roofed tent platforms, the company likens the experience to "glamping" (glamorous camping).
Prices start at $30 per night for 2 people.
RV Parks Near Lake Clark National Park & Preserve
Just because the park isn't accessible via road, doesn't mean that RVers have to fret. There are plenty of RV-friendly parks located less than 100 miles away in the nearest major town of Anchorage. From here, it's easy to schedule an air taxi to fly you to the national park, then you can return to the comforts of your RV!
Other nearby towns such as IIiamna, Kenai and Homer also feature smaller airports.
One recommended destination is Golden Nugget RV Park, containing 215 Sites, featuring full hookups, pull thrus, hot showers, laundry, clean restrooms, picnic tables, wi-fi, and more.
Another RV Park located in Anchorage is Anchorage Ship Creek RV Park. Similarly, it also offers full hookups, along with showers, laundry facilities, restrooms, wi-fi, and more. Prices start at $39 per night.
A full list of RV parks within Anchorage can be found on the Alaska website.
Lake Clark National Park & Preserve RV Rental
If you're thinking of taking a trip to Alaska, there are plenty of Lake Clark National Park & Preserve motorhome rentals using RVshare that will get you there. These include Classes A, B, or C, as well as motorhome rentals of the travel trailer, sport utility, folding trailer, fifth wheel, or truck camper variety.
Rent an RV Near Lake Clark National Park & Preserve
Want to rent an RV near Lake Clark National Park & Preserve? You'll find RV rentals available across all of Alaska through RVshare, including within Anchorage, the nearest major town.
RV Rental Prices in Lake Clark National Park & Preserve
RVshare offers a range of rental price options to suit every budget. Whether you're looking for luxury RV rentals or cheap RV rentals near Lake Clark National Park & Preserve, you're sure to find the RV that's perfect for you.
Lake Clark National Park & Preserve RV Rental Rates
With RVshare, you can find RV rentals for your trip to Lake Clark National Park & Preserve starting at as little as $49 per night. The total cost of a Lake Clark National Park & Preserve RV rental holiday will depend on factors such as how many nights you rent it for, as well as distance traveled (when adding on the price of gas).
Don't forget to also factor in the price you must pay to stay at campgrounds or RV parks. Despite this, Lake Clark National Park & Preserve RV vacations can still prove to be an affordable and cost-effective holiday for the whole family!
One Way RV Rental to Lake Clark National Park & Preserve
Did you know that some dealers on RVshare might be able to offer a one way RV rental to Lake Clark National Park & Preserve? This means you won't have to worry about making a roundtrip back to drop it off again. Depending on your situation, this option can save you both time and money.
---
Search For RV Rentals
$97
Las Vegas NV
Sleeps 5 / Class C Motor Home
$120
Morrison CO
Sleeps 6 / Sport Utility
$39
Loveland CO
Sleeps 2 / Travel Trailer
Why Book Your RV Rental With RVshare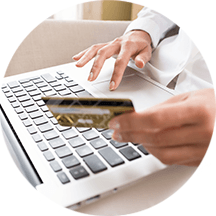 Secure Payments
A secure payment system gives you peace of mind.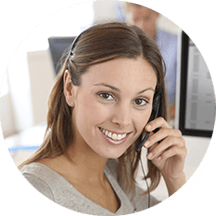 Roadside Assistance
FREE 24/7 roadside assistance is provided for your entire trip.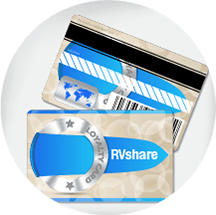 Rewards Program
5% cash back rewards to use towards your next trip.