RV Rental Eastern South Dakota
Search For RV Rentals
---
The eastern part of South Dakota offers many diversions for people who enjoy the great outdoors. There's the stunning Great Bear Recreation Park, the pulse-pounding Greatest Show on H2O and hundreds of golfing opportunities. When you're ready to start adventuring in the eastern part of the state, consider renting an RV for the freedom to see everything at your own pace.

Since there's so much to do in this area, you might consider a one-way RV rental from or to Eastern South Dakota. This way, you'll have plenty of time to explore without needing to backtrack. RVing tends to be cheaper than the combination of renting a hotel and a car during your vacation, so this is a near-perfect way to get acquainted with everything this large part of South Dakota has to offer.

RV Rental in Eastern South Dakota
When you're ready to book an RV trailer rental in Eastern South Dakota, you'll be able to find several great options in the state. RVs come in a wide variety of types; some sleep a small number of people while others can easily sleep up to an impressive 12 people. When it comes to RVs, there are lightweight choices like teardrop trailers and Class B motorhomes, or you could look at larger options like Class A and fifth wheel hitches.

Rent an RV in Eastern South Dakota
How much are RV rental prices in Eastern South Dakota? Prices certainly vary when you're looking to rent an RV in Eastern South Dakota because there are so many different types. For a smaller RV, you can expect to find cheap RVs for rent in Eastern South Dakota from $65 to $175 a day.

For a midsized or a larger vehicle, RV rental locations in Eastern South Dakota will typically charge you anywhere from $100 to $500 a day for a luxurious RV that has many amenities. RV rental cost in Eastern South Dakota will vary based on the features of the RV, the lot you rent from and the time of year that you rent.

If you're looking for a low-cost living situation on the road, then a travel trailer rental in Eastern South Dakota could be the right fit for your road trip. A travel trailer is designed to be towed, so if you have a tow vehicle like an F150 or a similar truck, then a teardrop or a pop-up camper rental in Eastern South Dakota is pretty cost-effective. You'll just need a good hitch, and you'll be ready to RV.

Be prepared to spend more money for a bigger vehicle that sleeps a larger group of people. Class A or B rentals are the largest and most family-friendly vehicles. It's easy to find RVs of these type that can manage more than eight individuals.

Small RV Rental in Eastern South Dakota
If you're trying to save some cash or you don't mind a more intimate camping experience, then you should definitely consider a towable teardrop camper or a campervan. In fact, being able to rent a pop-up camper in Eastern South Dakota can cost you as little as $65 a day. These sleep two to four people, and when you're ready to make camp, you simply "pop up" the roof to have extended living space.

If you consider the price that you may pay for such a small RV rental in Eastern South Dakota, each traveler will only pay about $20 to $30 per night.

Motorhome Rental in Eastern South Dakota
If you don't have a tow vehicle, you can rent a camper in Eastern South Dakota that has a built-in motor. There are Class A, Class B and Class C motorhomes that will provide you with a kitchen, a bathroom and ample sleeping space as well. In fact, many of these rental vehicles even have HDTVs so that you can catch up on some TV before going to bed.

Rent a Campervan in Eastern South Dakota
Campervans are a great option for RV newbies. One of the best features when you rent a campervan in Eastern South Dakota is that they are effectively a van conversion. This means that they drive and ride very similarly to a larger car or van, so there's very little acclimation needed for a new RVer; you can even park them in a parking lot.

Camper Rental in Eastern South Dakota
Sometimes, traveling in the lap of luxury is preferable to always roughing it on your RV rental trips. For those who want a little bit of the good life no matter how far they are from civilization, consider a nice Class A luxury RV rental in Eastern South Dakota. Just remember that these types of luxury RVs are huge, which means that you may have to learn how to drive one before hitting the road for your camping trip.

RV Rental Locations in Eastern South Dakota
If you're wondering where to start, then the first step in the process of finding a camper trailer rental in Eastern South Dakota is to locate a rental lot. South Dakota is a very RV-friendly state, so you shouldn't have trouble finding a rental agency near some of the state's best natural attractions. Just remember that South Dakota does get colder in the winter months, so always take the weather into consideration.

Private RV Rentals in Eastern South Dakota
Don't want to deal with the lots? You have other options because you can also select an RV rental by owner in Eastern South Dakota. Since South Dakota has so many wide-open spaces to explore, you can save money and time by booking private RV rentals in Eastern South Dakota from an owner who isn't currently using their RV.

This is a great way for an owner to make some quick cash, and it's always a great way for you to avoid the red tape associated with an agency offering RV rental in Eastern South Dakota.

No matter what size of RV you rent, you're sure to have a great time exploring the national landmarks and recreational opportunities available in Eastern South Dakota.
---
Search For RV Rentals
$109
Las Vegas NV
Sleeps 5 / Class C Motor Home
$120
Morrison CO
Sleeps 6 / Sport Utility
$40
Loveland CO
Sleeps 2 / Travel Trailer
Why Book Your RV Rental With RVshare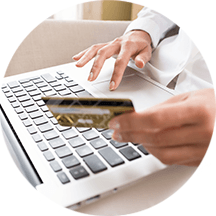 Secure Payments
A secure payment system gives you peace of mind.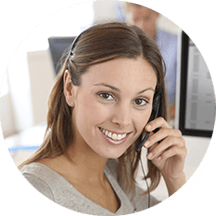 Roadside Assistance
FREE 24/7 roadside assistance is provided for your entire trip.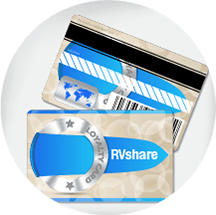 Rewards Program
5% cash back rewards to use towards your next trip.