RV Rental Eastern Delaware
Search For RV Rentals
---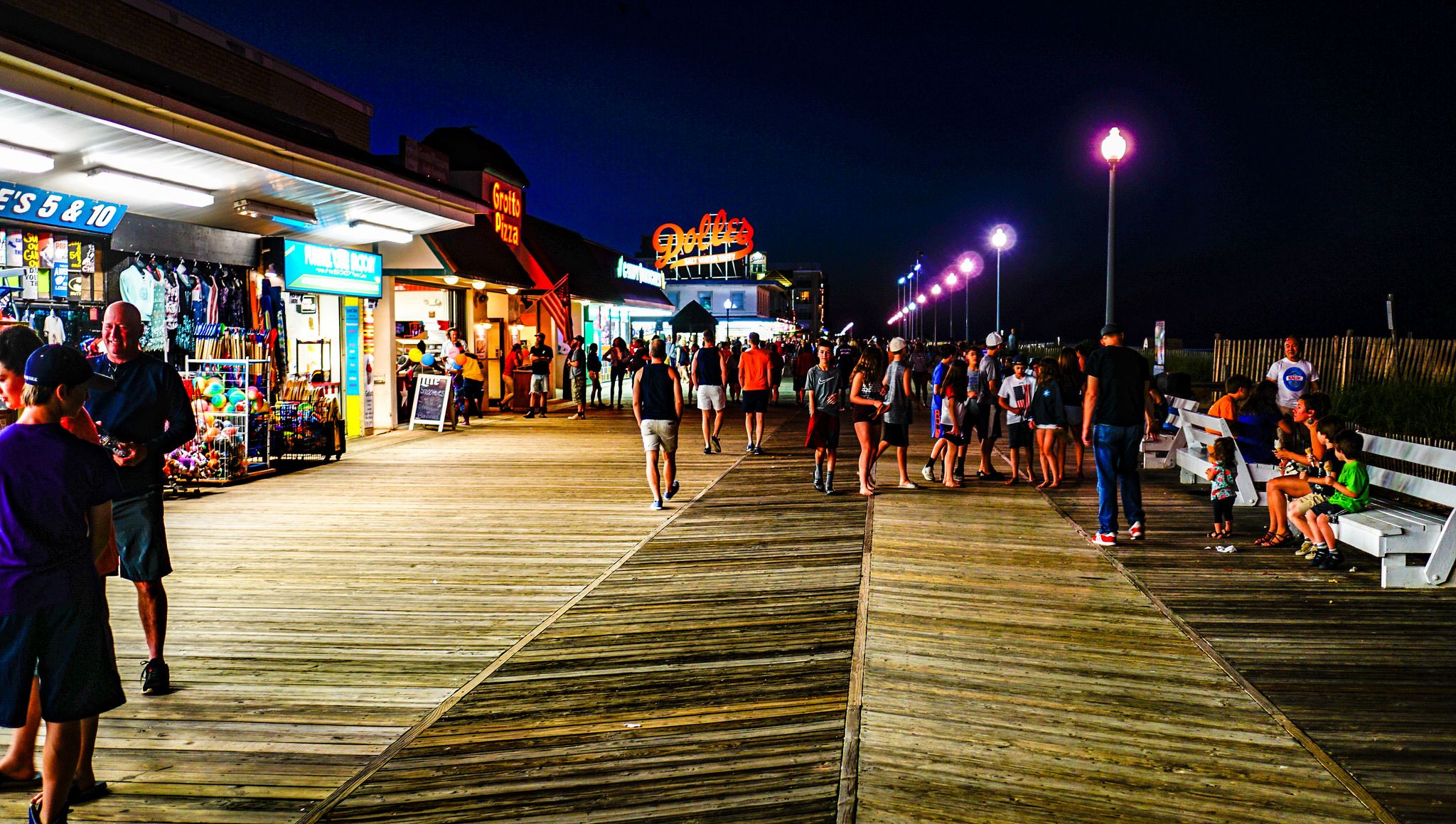 Rent an RV in Eastern Delaware
Even though Delaware is the second smallest state in the United States, it's home to some of the most fantastic beaches in the nation. Thousands of people make this their summer destination for sand and sun, but there's actually a lot more than the ocean. But whether you're getting an RV rental in Delaware to head to the beach, to explore history, or to just meander through the state's small towns, it's the perfect vacation spot.

Image source: Ted Eytan/Flickr
RV Rental in Eastern Delaware
The peak time to rent an RV in Delaware is summer, but nearly any time of year can make for an unforgettable vacation. In fact, since Delaware was the first state, many people use it as the starting point of an RV trip all around New England or on the east coast.
An RV rental in Eastern Delaware makes for a fantastic vacation both for families or for adults traveling alone. There are countless sites to get close to nature, dozens of beaches to get some sun, and beautiful scenery around every turn. You'll find that since this area sees so many travelers, almost all places are very welcoming to RVs If you're setting out on your first RV trip, there's a good chance you won't find a better spot.
The Top RV Resorts in Eastern Delaware
Holly Lake Campsites – 32087 Holly Lake Rd, Millsboro, DE 19966
Less than 10 miles from the ocean and just a few hours from Philadelphia, Washington, D.C. and Baltimore, Holly Lake is tucked into the woods near some of the state's most popular beaches. This area is called the Nation's Summer Capital, and with good reason, as many people make this area their summer vacation destination. The Rehoboth Beach Boardwalk isn't far away, and Holly Lakes itself has a petting zoo for kids.
RV Rental Locations in Eastern Delaware
The Resort at Massey's Landing – 20628 Long Beach Drive, Millsboro, DE
If you're looking for luxury from an RV park at the Delaware Seashore, Massey's Landing is your destination. The resort has RV spots plus beach cottages, as well as plenty of amenities for the whole family. This is a great location for area day trips or for a deep sea fishing adventure in the Atlantic. If you want to head out on your own, there's a small boat ramp at the campground, with a full size public boat launch just next door. There's a tiki bar on the beach, plus kayak rentals available.
Homestead Campground – Rd 254, Georgetown, DE 19947
With easy access to all Delaware beaches, Homestead Campground is a fantastic RV park for families. Homestead is less than 10 miles from historic Lewes, Delaware and the incredible Cape Henlopen State Park. This campground is a favorite for many people in town for events, including the Dover Downs International Speedway, Sports at the Beach, and Ocean City Bike Week.
The Top RV Destinations in Eastern Delaware
Cape Henlopen State Park
The beaches at Cape Henlopen draw thousands of visitors every single year for sunbathing, swimming and relaxing. There are plenty of year-round hiking and biking trails, with spectacular scenic views that are constantly changing landscape. A World War II observation tower provides 360 degree views, and a short climb to the top of an old military bunker gives a great glimpse of the coastline. The Seaside and Pinelands Nature Trail give a great chance to meet wildlife along the ocean, and provide the perfect spot to get away from the bustle.
Small RV Rental in Eastern Delaware
Rehoboth Beach
The most visited town in Delaware, Rehoboth actually ranks among the top beaches in the nation. This small beach town's streets are lined with beautiful cottages and boutiques, and the mile long boardwalk is the city's best attraction. Take a stroll on the boardwalk (named one of the nation's best) and you'll find family fun, unique shopping, and delicious restaurants. Even though this area is primarily known for summer travel, thanks to ongoing festivals and events, Rehoboth is a perfect destination any time of the year.
Motorhome Rental in Eastern Delaware
Air Mobility Command Museum
Dover's Air Mobility Command Museum is the only museum dedicated to military refueling aircraft and the pilots who flew them. The museum has a great collection of rare vintage aircraft on display (over 30 in all), and visitors have the chance to climb on authentic planes from WW II to current day transports. Free guided tours are offered, and admission and parking are both free as well!
Renting an RV in Eastern Delaware
Really, Delaware has everything you could want in a vacation, and everything you could want in an RV trip. No matter where you decide to go, a camper rental in Delaware is a trip you'll never forget. If you're interested in private RV rentals in Delaware, know that RVshare is by far the best way to find your vehicle.
If you don't know it already, traveling by RV is one of the most affordable ways to take a vacation. But when you consider the hundreds of cheap RVs for rent in eastern Delaware, you'll wonder why you didn't do it sooner. When you get a motorhome rental with RVshare, it's about as stress-free as possible. You just pick up your keys and set out. And when your trip is over and it's time to head home, you just drop them off.
Rent A Campervan in Eastern Delaware
RVshare lets you search for anything from luxury RV rentals in eastern Delaware to pop up camper rentals. You can search by vehicle size, location, and price. And both RV rentals by owner and RVs from dealerships are available for rent, meaning there are plenty of one way RV rentals in Delaware available if that's what you need.
Private RV Rentals in Eastern Delaware
Of course, you're going to have some questions. Our guide on how peer-to-peer RV rentals work should answer most of them. Just remember that RVshare's "peace of mind" guarantee gives every renter $10,000 of coverage, plus free 24/7 roadside assistance and a free 24 hour travel concierge by phone.
Camper Rental in Eastern Delaware
Already dreaming of hitting the open road in Delaware? You may just catch the bug that millions of people already have! Once you take your first RV vacation, you'll never want to travel another way again.
---
Search For RV Rentals
$100
Las Vegas NV
Sleeps 4 / Class C Motor Home
$39
Loveland CO
Sleeps 2 / Travel Trailer
$120
Morrison CO
Sleeps 6 / Toy Hauler