RV Rental Eastern Connecticut
Search For RV Rentals
---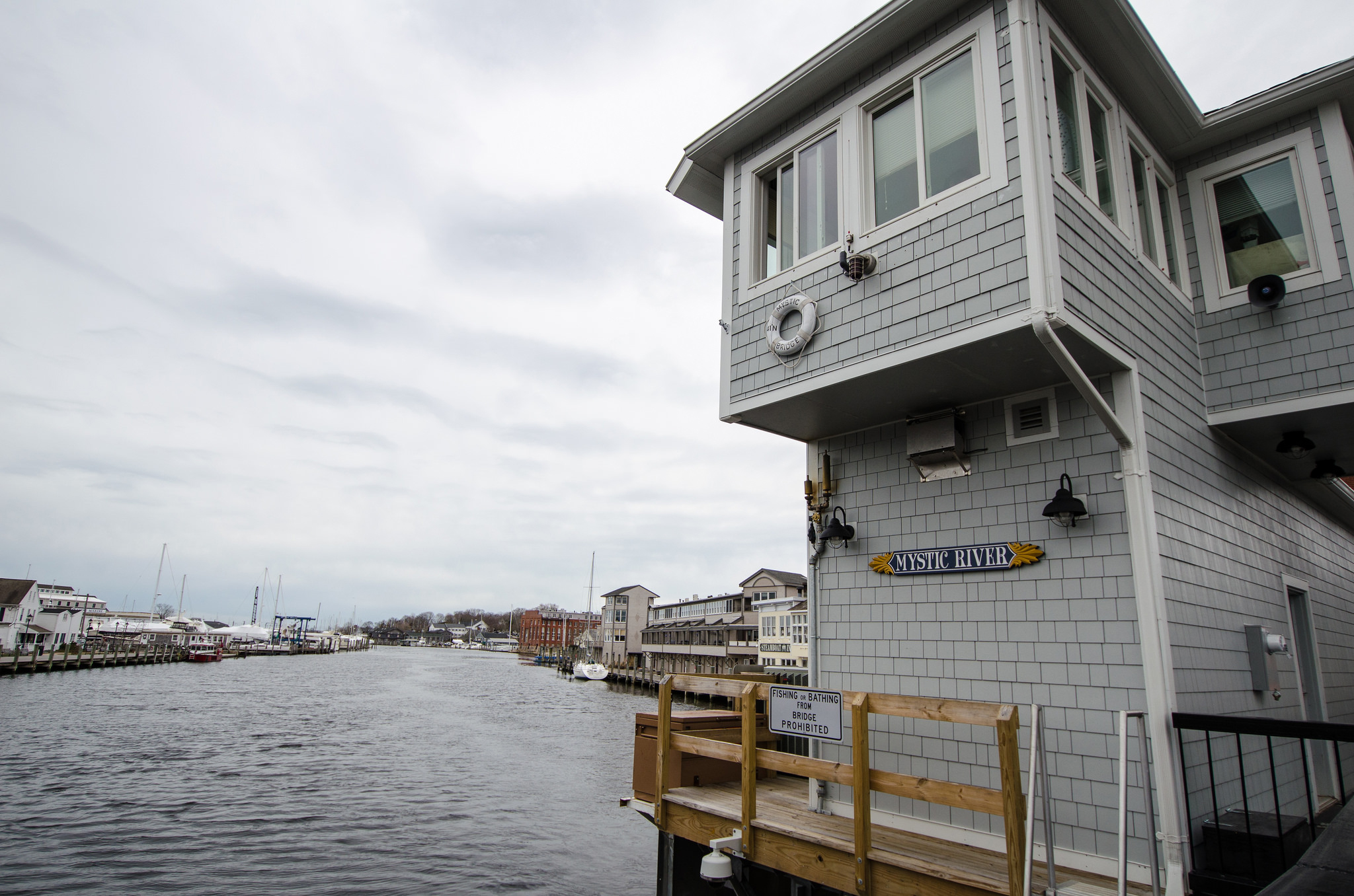 Rent an RV in Eastern Connecticut
People say the New England area has some of the most beautiful scenery in the country, so it makes sense that Connecticut is a top destination for an RV trip. If you love fall foliage, you absolutely won't find a better spot to take in the leaves. Of course, the rest of the year is pretty good too. Whether it's Gillette Castle State Park with its medieval castle-like mansion, the incredible displays at Mystic Aquarium, or the boardwalk at Ocean Beach Park, you'll quickly learn why people love it here.

Image source: m01229/Flickr
RV Rental in Eastern Connecticut
This entire part of the country can get snowy in winter, so if you're looking to rent an RV, it's recommended you head out in the spring to fall. But given this area's fall beauty, that's the peak travel time. Connecticut may be the most suburban of the New England states, but you'll still find plenty of incredible scenery.
There's plenty of fun to be had in eastern Connecticut, both for adults traveling alone or for whole familiar that are on the road. If you enjoy some gambling, there are some great casinos in eastern Connecticut, and the town of Mystic is full of attractions, activities and restaurants. As a general rule, most places in eastern Connecticut are very well equipped to handle RV travel. So if you're looking for a vacation like you've never had before, rent an RV and hit the road!
The Top RV Resorts in Eastern Connecticut
Strawberry Park – 42 Pierce Rd, Preston, CT
If you want an RV park that has plenty of family fun, this is the one for you. Almost every weekend has some kind of theme, and there are supervised activities seven days a week. There are two nationally acclaimed music festivals in the spring (a bluegrass festival and a cajun zydeco festival), and there are even heated pools when the weather gets cool, plus a splash pad for the kids. This site is near both Foxwoods and Mohegan Sun casinos.
RV Rental Locations in Eastern Connecticut
Hidden Acres Family Campground – 47 River Road, Preston, CT 06365
The "hidden" aspect of this park is maybe the biggest thing that keeps people coming back here year after year. If you want a riverside retreat to relax, you've found your destination. This park is on the Quinebaug River, which provides excellent opportunities for fishing or (for the more adventurous) tubing. The Mystic Aquarium and Seaport is located nearby, as are a pair of casinos and Connecticut Wineries.
Rent An RV In Eastern Connecticut
Wilderness Lake Campground & Resort – 150 Village Hill Rd, Willington, CT 06279
Just a few minutes off I-84 sits over 100 acres of pristine New England countryside, home of Wilderness Lake. The freshwater lake here provides a chance for fishing, swimming, or boating, and there are trails for hiking and biking. It's worth noting that this park does try to keep the "wilderness" in tact, so there are plenty of dense trees around.
The Top RV Destinations in Eastern Connecticut
Gillette Castle State Park
As the name implies, Gillette Castle State Park is home to what looks like a medieval fortress from the outside. But inside, there's a one of a kind house with built in couches and tables, artifacts, and woodcarvings that are the brainchild of actor and playwright William Hooker Gillette. The incredible estate took five years to construct and is open for tours today. There are also several hiking trails through the area that give great views of the river and rare rock formations.
Small RV Rental in Eastern Connecticut
Mystic/ Olde Mistick Village
Stop off at the town of Mystic, a small town devoted to all things maritime. There's the beautiful Mystic Seaport, the Mystic Aquarium, several art galleries with local work, and even Mystic Pizza, the restaurant made famous by the Julia Roberts movie. Lots of things in Mystic are geared towards kids, so this is an excellent destination if you have the family in tow. Olde Mistick Village is a recreated 18th century New England village that offers a nice change of pace from the shopping mall. More than 60 small shops are located in the village, along with many small restaurants.
Sheffield Island Lighthouse
First illuminated in 1868, the Sheffield Island Lighthouse is currently on the National Register of Historic Places. Even though it was retired in 1902, it sits today as a museum and nature preserve. The Seaport ferry at Sheffield Island takes visitors on a harbor cruise to the island, where the 10 room lighthouse has period furniture and an excellent glimpse at 19th century life. The nature trail at Stewart B. McKinney Wildlife Refuge is nearby, a chance to see a variety of wildlife (like nesting herons) in their habitat.
Motorhome Rental in Eastern Connecticut
Renting an RV in Eastern Connecticut
If you want beautiful scenery, Connecticut has it. If you want a place to get away and relax, it's got that as well. If you want to step back in history, try your luck at a casino, eat fresh seafood or just visit museums and attractions with your family, it has that. If you're taking your first family RV trip, you about can't get a better route than one through eastern Connecticut.
And if you're trying to find a motorhome rental in eastern Connecticut, RVshare is easily the best way to find your perfect vehicle. Traveling by RV is already the most affordable way to vacation, but when you browse through thousands of cheap RVs for rent in eastern Connecticut, you'll se why so many people choose RVshare. One of the best things about RVshare is that when it's time to set out, you hit the road. All the paperwork is done beforehand, so when you leave, you just pick up your keys. When you come back, just drop them off.
Rent A Campervan in Eastern Connecticut
When you use RVshare, you can search for camper rentals in eastern Connecticut by the vehicle's size, location, or even by price. Private RV rentals in Connecticut and vehicles from dealerships are included in the listings, which means there are also one way RV rentals in eastern Connecticut available.
Private RV Rentals in Eastern Connecticut
If you're renting an RV, you probably have some questions about safety. But thanks to RVshare's "peace of mind" guarantee, you're covered. Every rental gets $10,000 worth of coverage include, plus 24/7 roadside assistance at no charge, and 24 hour travel concierge there to help if you need anything.
Camper Rental in Eastern Connecticut
If you think eastern Connecticut sounds like the perfect TV trip, read our full rental guide for details on how peer-to-peer RV rentals work.
---
Search For RV Rentals
$100
Las Vegas NV
Sleeps 4 / Class C Motor Home
$39
Loveland CO
Sleeps 2 / Travel Trailer
$120
Morrison CO
Sleeps 6 / Toy Hauler