RV Rental Eastern Arizona
Search For RV Rentals
---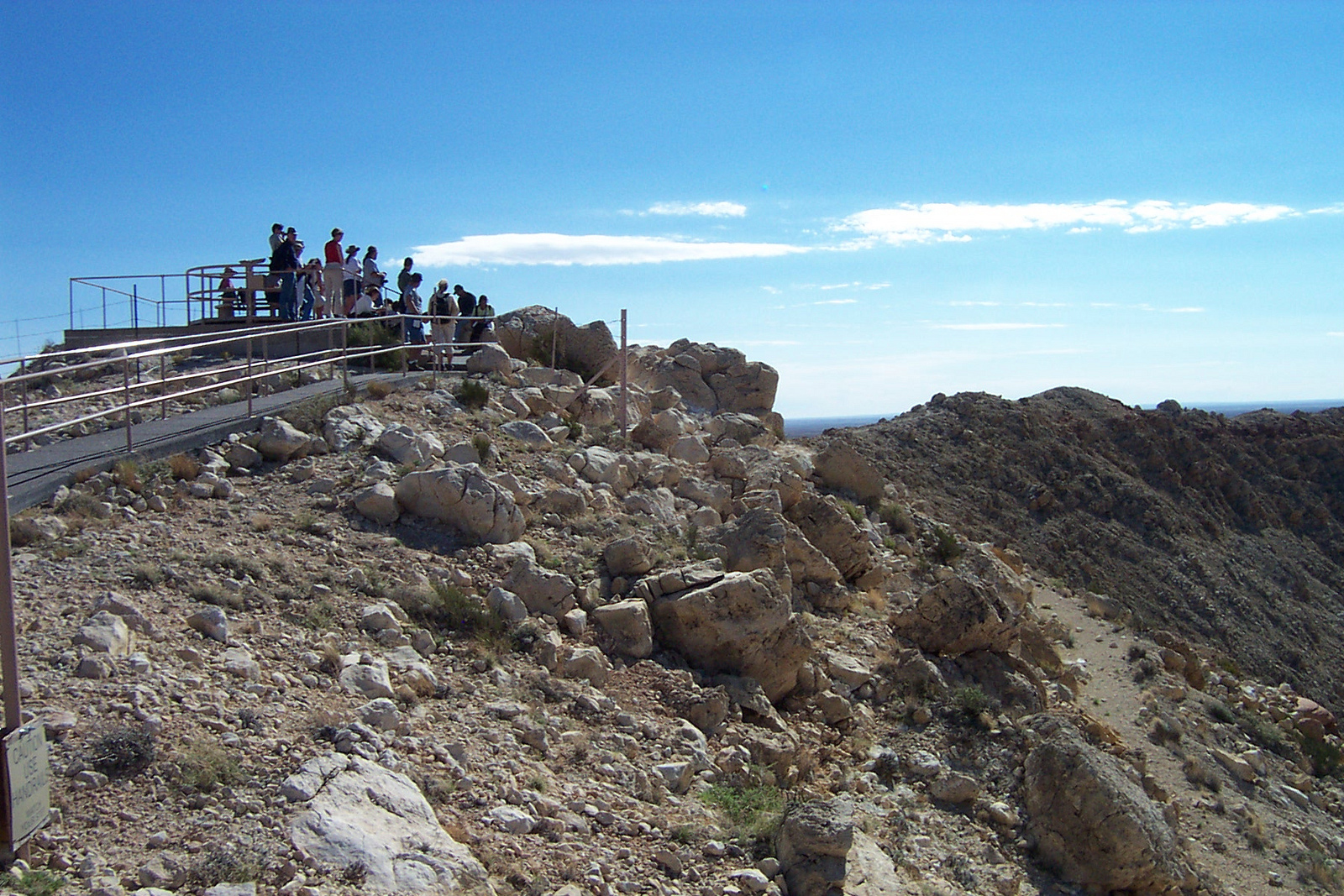 Rent an RV in Eastern Arizona
If you think of Arizona, your mind probably automatically turns to The Grand Canyon. While the canyon may get all the hype, there's actually a lot more to see in Arizona, especially along the eastern side of the state. The Copper State is home to immense natural beauty, with some of the oldest landscapes in the country nestled among some of the most gorgeous backdrops. Whether it's a pop up camper rental or a full size luxury RV rental, you'll find almost every destination in Arizona is RV friendly.
Arizona makes for a perfect RV trip, as a good portion of the roads are flat and straight. Of course, there are also vast portions of the state where there's nothing around, so it's important to keep track of how far away from civilization you are. If you're taking an RV trip to or from the Grand Canyon, make a point to highlight this area. Rent an RV in Arizona, and you might just consider it the best trip you've ever taken.

Image source: dsoltesz/Flickr
The Top RV Parks in Eastern Arizona
Small RV Rental in Eastern Arizona
Tombstone Territories – Tombstone, Ariz.
Situated on 30 desert acres just off Highway 80, Tombstone Territories is designed to blend in with the incredible natural beauty all around. The 4,000 foot elevation means visitors get awe-inspiring mountain views in every direction. If you're a bird watcher, the San Pedro Riparian National Conservation Area is nearby, and of course, you can't miss the daily recreation of the iconic shootout at the OK Corral and Boot Hill Cemetery. For the historically inclined, you can take a mine tour underground in Bisbee or visit the museum at Fort Huachuca. If you truly want to see remnants of the old west, several ghost towns are a close drive.
RV Rental in Eastern Arizona
Meridian RV Resort – Apache Junction, Ariz.
Squarely between Phoenix and the Superstition Mountains, the Meridian RV Resort is a home away from home for both travelers and people that live here during the winters. If you're looking for adventure, make this your base. You can find skydiving and boating not too far away, as well as the chance to take part in a real cattle drive, flying a B-17, or cruise in a hot air balloon.The NASCAR track is within driving distance, as well as the home of spring baseball and PGA events. The resort is home to one of the premier golf leagues in the East Valley, and it's open to all skill levels.
Rent an RV in Eastern Arizona
Eagle View RV Resort – Fort McDowell, Ariz
Nestled on the Verde River, this is the destination for serenity and solitude. The resort is only a few minutes from We-Ko-Pa Golf Club, local art festivals, and boating and fishing at nearby lakes. There's even a free shuttle to Ft. McDowell Casino. If you need supplies or want to check out the action in local cities, Phoenix, Scottsdale, Fountain Hills and Tempe are all within driving distance.
The Top RV Destinations in Eastern Arizona
Camper Rental in Eastern Arizona
Monument Valley
Located on the Utah/Arizona border, Monument Valley is quite possibly the most picturesque landscape in the nation. It's important to remember though, that this is a tribal park, and you must adhere to local laws. There are certain places in the park that you can't go without a guide, and it's actually not recommended to drive your RV through, as some of the roads are in rough shape. It's best to drive your RV to the park, then rent a Jeep to drive in. If you want to go in your own vehicle though, a small RV rental is the way to go.
Rent a Campervan in Eastern Arizona
Barringer Crater
The Barringer Crater is perhaps the most known and most well preserved meteor impact craters on the planet. Actual origins of the crater vary, but the site itself is truly incredible. The crater is privately owned by a local family, so there is an admission fee to see it, but it's worth the trip.
Private RV Rentals in Eastern Arizona
Saguro National Park
If there's one enduring symbol of the old west, it's the Saguro Cactus. And in the 91,000 acre Saguaro National Park, you'll see hundreds of the giant plants. The cacti are an incredible sight on their own, but you'll also find prehistoric petroglyphs, excellent wildlife viewing, and historic sites in the park.
Petrified Forest National Park
If you're picturing trees standing straight in the air, that's not what the Petrified Forest is. What the forest is though, is a lush green canopy of trees that was toppled by nearby volcanic activity. In this park, you're literally walking where dinosaurs roamed. You can see a good deal of petrified logs if you rent a camper in eastern Arizona and drive through, but venturing short distance into many of the trails in the park gives an even better experience. A portion of the park extends into the Painted Desert, another iconic Arizona attraction.
Renting an RV in Eastern Arizona
Arizona makes for an incredible road trip, and it's actually a spot that many first time RVers choose. If you want a small RV rental or a luxury RV rental in eastern Arizona, RVshare is going to be the absolute best way to find what you need. RV travel is already affordable, but you'd be surprised at the number of cheap RVs for rent in eastern Arizona. And when you rent a camper with RVshare, you literally just pick up the keys, set off, and drop them off when you're done.
What's best about RVshare though, is that it's easy to find the perfect match. Whether you're taking a husband and wife trip, a trip with the kids, or carrying 8 people off on an adventure, you can find what you need. RVshare lets you search available vehicles by their size, by the location they're in, and even by RV rental price. And the site includes both ones from dealerships and private RV rentals. There are hundreds of cheap RV rentals in eastern Arizona just waiting for adventure.
Rent an RV in Eastern Arizona
RVshare even has a lot of one way RV rentals, meaning you can fly in, take a trip across the state, and fly out from a totally different city.
Motorhome Rental in Eastern Arizona
If you're searching for a motorhome rental, you've no doubt thought about safety. Maybe the single best thing about renting an RV in eastern Arizona with RVshare is what they call the "peace of mind" guarantee. You get free 24/7 roadside assistance and a 24/7 travel concierge with your rental, but you also get RVshare's $10,000 guarantee.
RV Rental Locations in Eastern Arizona
Ready for an Arizona adventure? If you're itching to hit the road, visit our rental guide for details on how peer-to-peer RV rentals work.
---
Search For RV Rentals
$100
Las Vegas NV
Sleeps 4 / Class C Motor Home
$39
Loveland CO
Sleeps 2 / Travel Trailer
$120
Morrison CO
Sleeps 6 / Toy Hauler