Search For RV Rentals
---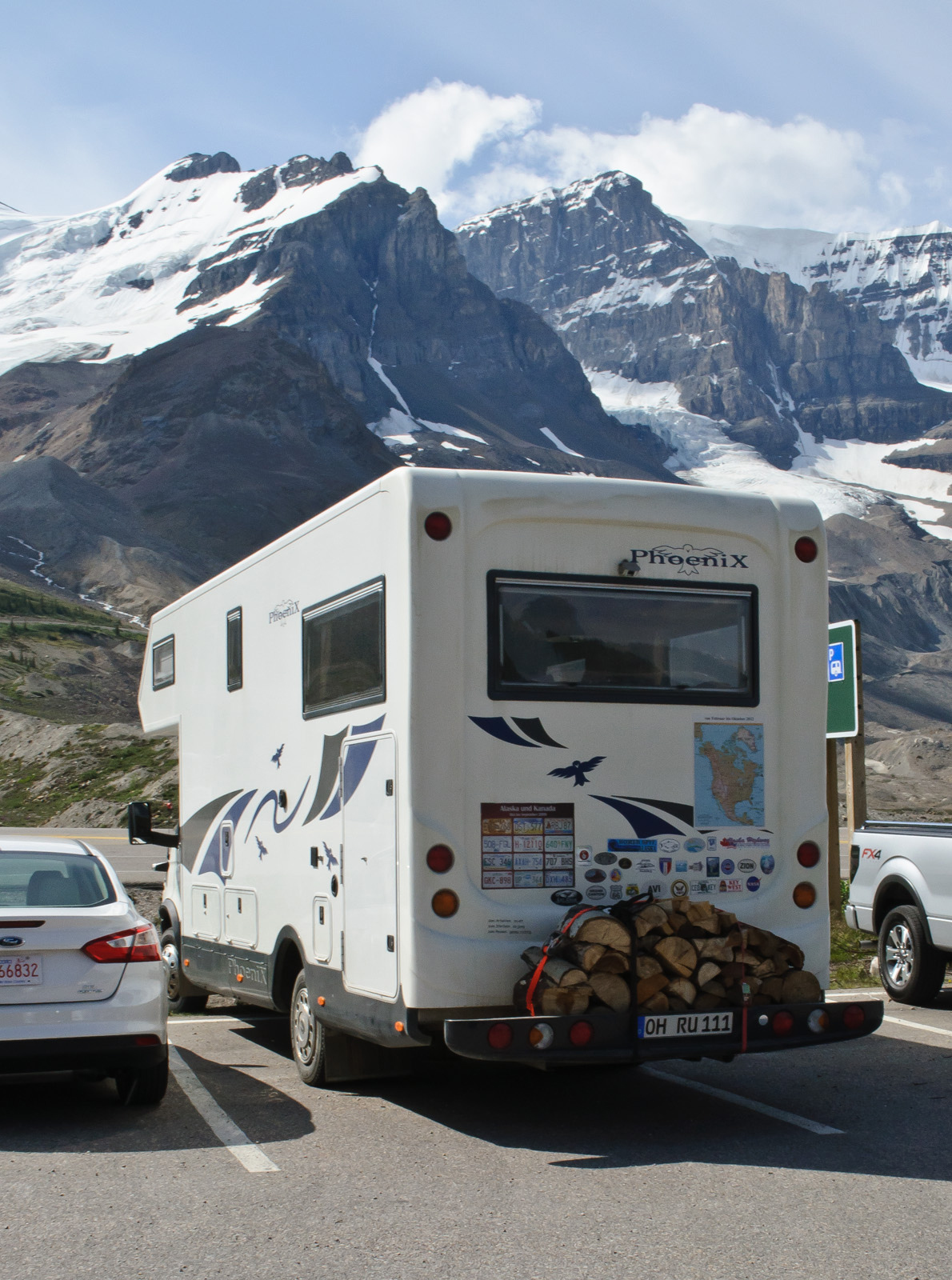 Camper Rentals in Eastern Alaska
Taking an RV vacation anywhere can easily be the trip of a lifetime, but getting an RV rental in Eastern Alaska may just be the absolute peak that you'll measure all other trips by. An RV trip to Alaska tops many people's bucket lists, and with good reason. The natural beauty (especially the wildlife) will have you reaching for your camera at every turn, and will make for a trip you'll never forget.
Small RV Rental in Eastern Alaska
Remember to keep in mind that parts of Alaska are obviously very remote, so RV access is limited in some locations, and it may take a while to get from one destination to the next. But for the locations you can get to, it's worth the drive. And when you consider the RV rental cost in eastern Alaska, it makes the decision even easier.
The Top RV Parks in Eastern Alaska
Spruce Meadow RV Park – Juneau, AK
If your RV travels take you through Juneau, the Spruce Meadow RV Park is a go-to for a little home comfort. With more of a "bed and breakfast" attitude, this RV park is less than 4 miles from the Alaska Marine Highway Ferry terminal (the only way to access Juneau by RV) and only 4.5 miles from the Mendenhall Glacier. If you need supplies, downtown Juneau is about a 15 minute drive, but it's recommended to take the city bus there. If camping in natural wetlands beside black-tailed deer, wolves, porcupines, black bear, and eagles is your idea of relaxation, this is your destination.
Image source: Iveco RV (Germany)/Wikimedia Commons
RV Rental in Eastern Alaska
Bear Paw Camper Park - Valdez, AK
The city of Valdez may just be one of the most beautiful areas in the world. There are five spectacular glaciers in the area, all of which can be accessed by cruise, plane, road, or foot. Or, in this case, camper rental in eastern Alaska. This park is located directly on Prince William Sound, which is where virtually all cruise and fishing charters depart from. If you're a fisherman, the city of Valdez is home to all species of salmon, and offers some of the most accessible halibut in the state. It's worth noting that the nearby Bear Paw RV Park II is an adult only park if that's what you're looking for.
Rent an RV in Eastern Alaska
Tok RV Village & Cabins – Tok, AK
While many of Alaska's RV parks are located near the coast, this one is a bit more inland. It's situated near the beautiful Tanana Valley State Forest, and features on-site cabins if you're looking to stretch for an evening. This is a family run spot that's been in operation for over 30 years, and often receives the highest of reviews. The Tok area is gorgeous, and this park is near all amenities. Fishing is available in nearby lakes and streams, and the Tetlin Wildlife Refuge Headquarters isn't far away. For the adventurous, rent a camper in eastern Alaska and take a day trip to the historic Chicken gold mining camp.
The Top RV Destinations in Eastern Alaska
Camper Rental in Eastern Alaska
Glaciers
While there's no shortage of glacier tours that will take you by boat, helicopter, plane, or hike, some of Alaska's most impressive glaciers are accessible directly from the roadside or through a short trail walk.
Mendenhall Glacier: Probably the most famous "drive in" glacier in the state, this is only 13 miles from Juneau
Matanuska Glacier: At 26 miles long and 4 wide, this is is Alaska's biggest glacier than can be seen from the road
Exit Glacier: Located in the only part of Kenai Fjords National Park accessible by road
Worthington Glacier: You'll get great views of this glacier along the Richardson Highway, and a nice view down a paved path at the Worthington Glacier State Recreation Center
Rent a Campervan in Eastern Alaska
Chicken Gold Camp
If spending some time in the frontier sounds like your idea of fun, the Chicken Gold Camp is home of one of the richest gold deposits in Alaska. And in 2007, they opened a few claims to visitors. Guests staying at the cam can mine or pan for gold on the nearby claims, but you will need to bring your own pans, metal detector, or sluices.
Private RV Rentals in Eastern Alaska
The Northern Lights
Alaska is known for long, dark winters, but one of the advantages of that it the rare opportunity to take in the spectacular Northern lights. And on many nights from September through April, the best viewing happens in the Fairbanks area just after midnight. This time of year can be quite frigid in Alaska, but getting a motorhome rental in eastern Alaska and seeing the lights has been a highlight of an Alaskan vacation for generations.
Renting an RV in Eastern Alaska
If you're eyeing the open roads of The Last Frontier, RVshare is the easiest way to find the perfect vehicle. There are plenty of cheap RVs for rent in eastern Alaska, with many people flying in from around the country, picking up their keys, and setting off. With RVshare, you can search for RV rentals by class, by the specific location they're in, and even by RV rental price. The listings include both dealerships and private owners that just rent out their vehicles when they're not being used. You'll find dozens of travel trailer rentals in eastern Alaska just waiting to be used for an unforgettable adventure.
Rent an RV in Eastern Alaska
One-way RV rentals are available as well, meaning you can fly in, take a long road trip, and then drop the vehicle off and fly out from a different city! And remember that you're only paying for the days you actually use the vehicle.
Motorhome Rental in Eastern Alaska
Perhaps the biggest advantage of renting an RV in eastern Alaska through RVshare is the security and peace of mind. Parks of this state can get desolate, and not only do you get free 24/7 roadside assistance and travel concierge, but you get RVshare's $10,000 peace of mind guarantee.
RV Rental Locations in Eastern Alaska
If you think you're sold on an eastern Alaska RV rental, head on over to this guide for details on how peer-to-peer RV rentals work.

You may also want to search for Alaska RV Rentals across the entire state.
---
Search For RV Rentals
$100
Las Vegas NV
Sleeps 5 / Class C Motor Home
$39
Loveland CO
Sleeps 2 / Travel Trailer
$120
Morrison CO
Sleeps 6 / Toy Hauler