RV Rental Eastern Alabama
Search For RV Rentals
---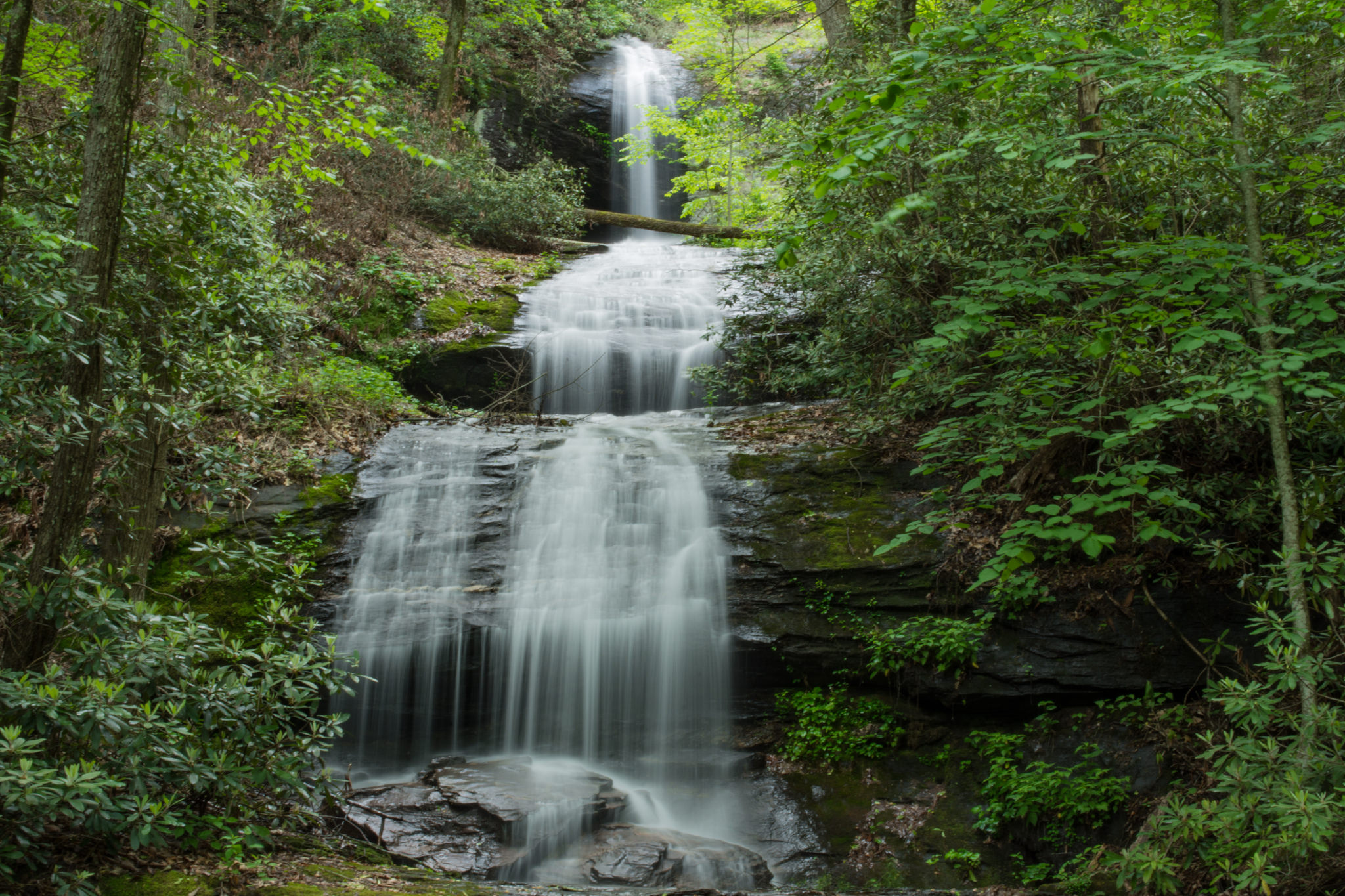 Camper Rentals in Eastern Alabama
If you're looking for an RV rental in Eastern Alabama, you probably know that this part of the state has some of the most beautiful scenery and best recreation around. There are dozens of champion golf courses, miles of waters with excellent fishing, and historic sites around every corner. But if you need a little inspiration, here's a primer on RV life, Alabama style.
You may also want to browse our
Alabama RV rentals
.
Image source: Tim Corradino/Flickr
The Top RV Resorts in Eastern Alabama
Windemere Cove RV Resort - Langston, AL
This resort sits on what Southern Living called "The Best Lake in Alabama," Guntersville Lake. It offers fishing, boating, swimming, and beautiful lakeside views. It's a short drive from some of the area's top destinations like Cathedral Caverns, High Falls, the Little River Canyon National Preserve, Noccalula Falls, and the North Alabama Wine Trail. Windemere is also near several fantastic golf courses that are a part of the Robert Trent Jones Golf Trail. For animal lovers, be sure to check out the nearby Tigers for Tomorrow non-profit wild animal park and preserve.

Rent a Campervan in Eastern Alabama
Lake Eufaula Campground – Eufaula, AL
Situated on a 46 acre campground, this resort offers a mix of modern amenities with rustic charm. It sits on Lake Eufaula and is perfect for a quiet overnight stay or a fun weekend getaway. If you're a bird watcher, the resort hosts several bird-centered activities and sits not too far away from the Eufala wildlife refuge. Boat tours of the lake are offered, and fishermen can take the resort's pontoon boat (driven by a guide) for self directed fishing.
Motorhome Rental in Eastern Alabama
Capital City RV Park – Montgomery, AL
Want a quiet setting that's still near all the action? Capital City RV Park in Montgomery is a great choice. It's centrally located near shopping, golfing, and fishing, and is only an hour from Talladega Superspeedway. 10 championship golf courses are located within 15 miles, the Tallapoosa River is just a block away. Lake Matin, Lake Jordan, the Alabama River, and the Coosa River are all nearby as well if you're looking for boating or fishing.
The Top RV Destinations in Eastern Alabama
In the eastern part of Alabama, your top destinations are all centered around recreation, beauty, and history.
Private RV Rentals in Eastern Alabama
The Lookout Mountain and Little River Canyon area is a fantastic destination to get outdoors, as it includes the Little River Canyon Nature Preserve, skiing and golf at Cloudmont Resort (a perfect place to take a luxury RV rental) and the beautiful DeSoto Falls. The city of Gadsden nearby is the perfect mix of beautiful mountain scenery, waters and even Civil War history.
Want to get away from it all? Head over to Mentone, a small town with plenty of bed and breakfasts, rustic cabins and country cooking restaurants.
Camper Rental in Eastern Alabama
If you're looking to rent a camper in Eastern Alabama to take in some state parks, this area has several great parks that are popular with RVers. Located in the middle of Talladega National Forest, Cheaha State Park is one of the top destinations in Alabama. It's the oldest state park in Alabama and gives some of the most spectacular views around.
Lake Guntersville State Park takes up over 6,000 acres just north of Albertville on the Tennessee River, and provides both a resort atmosphere and outdoor adventure. There's a beach complex, an 18-hole championship golf course, fishing in Alabama's largest lake, and even weekly guided hikes. Perhaps the highlight here though is the park's bald eagle population. Thanks to local conservation efforts, you'll see dozens of these beautiful birds soaring high above the park all year round.
Small RV Rental in Eastern Alabama
Rent a popup camper and venture down to Alabama's Piedmont if history if what you want, as you'll find dozens of historic locations. There's downtown Opelika (with Victorian homes and a restored depot), Alabama Gold Camp (the best place for prospecting on the east coast), and the legendary Toomer's Corner in Auburn. The Museum of East Alabama and the Randolph County Historical Museum are also housed in this part of the state.
Rent an RV in Eastern Alabama
Whether you're heading cross country or just across the state, if you've got your eyes on a family road trip, RVshare is the easiest way to hit the open road and still have everything you need. RVing is already one of the most affordable ways to travel, and when you take a look at the cheap RVs for rent in eastern Alabama, it's not hard to see why. With thousands of options available, RVshare lets you search by vehicle class, by location, by RV rental price, and more from both private owners and from dealerships to find the perfect private RV rental.
RV Rental Locations in Eastern Alabama
For travelers just looking to take a trip from one destination to another, one way RV rentals are available as well! You only pay for the days you use the vehicle. When you're ready to leave, you just pick up your keys and set out. At the end of your trip, just fill up the vehicle with gas and drop it off.
And when you rent an RV in Eastern Alabama through RVshare, you have the security of knowing you're backed by their $10,000 "peace of mind" guarantee. You even get get free 24/7 roadside assistance for the entire trip and 24 hour travel consierg, meaning someone is always available to help.
Rent an RV in Eastern Alabama
If you're ready to take your dream vacation at your own speed for a price that's cheaper than any other method of travel, head on over to our full breakdown of
how peer-to-peer RV rentals work
.
---
Search For RV Rentals
$100
Las Vegas NV
Sleeps 4 / Class C Motor Home
$39
Loveland CO
Sleeps 2 / Travel Trailer
$120
Morrison CO
Sleeps 6 / Toy Hauler