Top RVs Nearby
Peer-to-Peer American RV Hire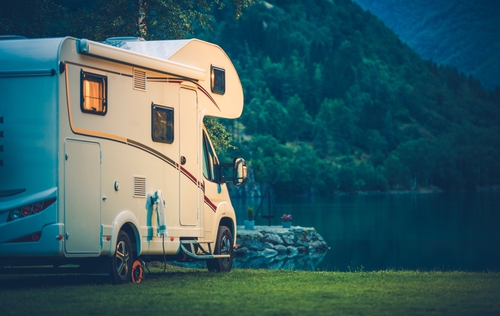 Thanks to the power of the internet, finding a cheap RV hire in the USA has become increasingly easy. Brick and mortar stores are taking advantage of the internet, launching redesigned websites to encourage people to rent from them, but can't quite keep up with what it takes to handle customers who need options, availability and a good price.
In this post, we're going to learn what RVshare is, why it's the best choice when it comes to finding a cheap RV hire, and how to find a rental for the lowest prices in the market!
What is RVshare?
RVshare is the world's largest RV sharing marketplace. Since family RVs sit unused in storage for 90% of the year, RVshare creates an opportunity for RV owners to make money from renting out their rigs and helps renters find the best units, for the best prices, all while having the best customer service experience.
Owners
RVshare doesn't actually own RVs. What we provide is a platform that makes it a breeze for owners to list their RVs in order to turn their liability into an investment. It only takes a few minutes to create an account and start making money. Listing your rig is free. RVshare collects a small commission only when someone is actually renting.
All owners need to do is add nice photos, create a detailed description of your RV, and disclose any rules or deposits any renters should know about. Owners are in complete control of not only what they share about their RVs, but also how much they charge, and who they approve for renting.
Owners are notified whenever there is a request to book. You'll work directly with renters to come to an agreement on terms like pricing, dates, and requirements where you'll be in complete control the entire time.
Meet renters in person.
Give them a quick tutorial and answer any questions.
Sit back and relax while your RV turns into an investment in a matter of seconds.
Renter returns your RV at the end of their trip.
We make sure the driver is properly insured and even create the legal documents, policies, and procedures for you. All you have to worry about it choosing who you want and don't want to rent your RV.
By listing your RV on the platform, you're helping to provide thousands of families the best RV hire across the entire USA!
Renters
Renters have a lot of fun using our platform because of the sheer convenience. Since we're a P2P company, we have advantages over the standard brick and mortar.
For starters, we have the largest listing of large or small RV hire USA. No matter what style RV you need, we've got you covered with a high-quality RV.
Some of our most popular RV classes for rent are as follows.
Class B - These are small van-like units that are safe to drive and great on gas. They're small enough to fit in a regular parking space and require no special storage. Yet, large enough to accommodate upwards of four people. Class B RVs come with basic amenities like a toilet, shower, and small burners. They're one of the least expensive units to rent.
Class C - These are mid-sized units that can accommodate between four and eight people. Class C RVs are large enough to have queen beds, a mini kitchen, and dining area, yet small enough to trek through some rough terrain and hard to access areas. They're medium priced units.
Travel Trailer - These are towable trailers that can also sleep between 4 and 12 passengers. Because they don't have cabins, they come with a little extra space for living and storage. They're great if you've got a solid tow vehicle, but you can't access the living area unless you're stopped. These are also medium priced units.
The list doesn't end there. We've got every option under the sun. With our platform, you can find what you're looking for in minutes, but just as easily spend hours exploring.
RV Hire USA
Using RVshare is very simple if you've got a pickup location, dates, and amount of travelers in mind. Simply enter in that information and you'll instantly be transferred to our hundreds of listings located in your area.
Filter your search with our detailed search settings. Choose to see units based on class, length, year, and even price point. You can easily view a detailed description of any rig, written by the people who know them the best; the owners themselves. And of course, browse through customer reviews to see what kind of experiences they've had.
You can talk directly with owners to arrange your trip and go through a demo when it's time to rent. Enjoy your trip, dump the tanks, and return the RV to the owner with whatever gas you used for your trip.
Rest assured knowing that you'll have full insurance coverage and 24/7 roadside assistance. Every rental booked is backed by our $10,000 peace of mind guarantee. With RVshare, there's no time for headaches while enjoying your precious family time!
As smooth as it is to search through our listing and book an RV rental, the real beauty of using RVshare is the hundreds of dollars you're going to be saving on accommodations. Let's take a closer look at how that works.
How Much to Hire an RV in the USA
Buying an RV outright will cost you thousands. Making monthly payments and having to keep up with the maintenance adds hundreds of dollars per month. Rent for only the time you need and save an average of $600 per month thanks to the P2P industry!
Renting directly from RV owners gives renters a huge advantage over traditional businesses. With the help of the sharing economy, we can guarantee the lowest rates in the industry by cutting out the middleman.
Being flexible with your dates helps you get the best rates as well. Avoiding peak seasons and holidays can save you thousands. Our rates start at only $10 per night and you can expect to pay around $100 to $200 per night. Compare those rates to traditional businesses!
Best American RV Hire
To wrap up, it's clear that the sharing economy has done wonders for the RVing community. With more selections, more fluid customer experiences, and lower prices, it's no wonder we're seeing the sharing economy grow in every sector. If you're not afraid of a little change and you've got high standards for rentals, give RVshare a shot and see if it's not the best RV hire experience you've ever had.