Search For RV Rentals
---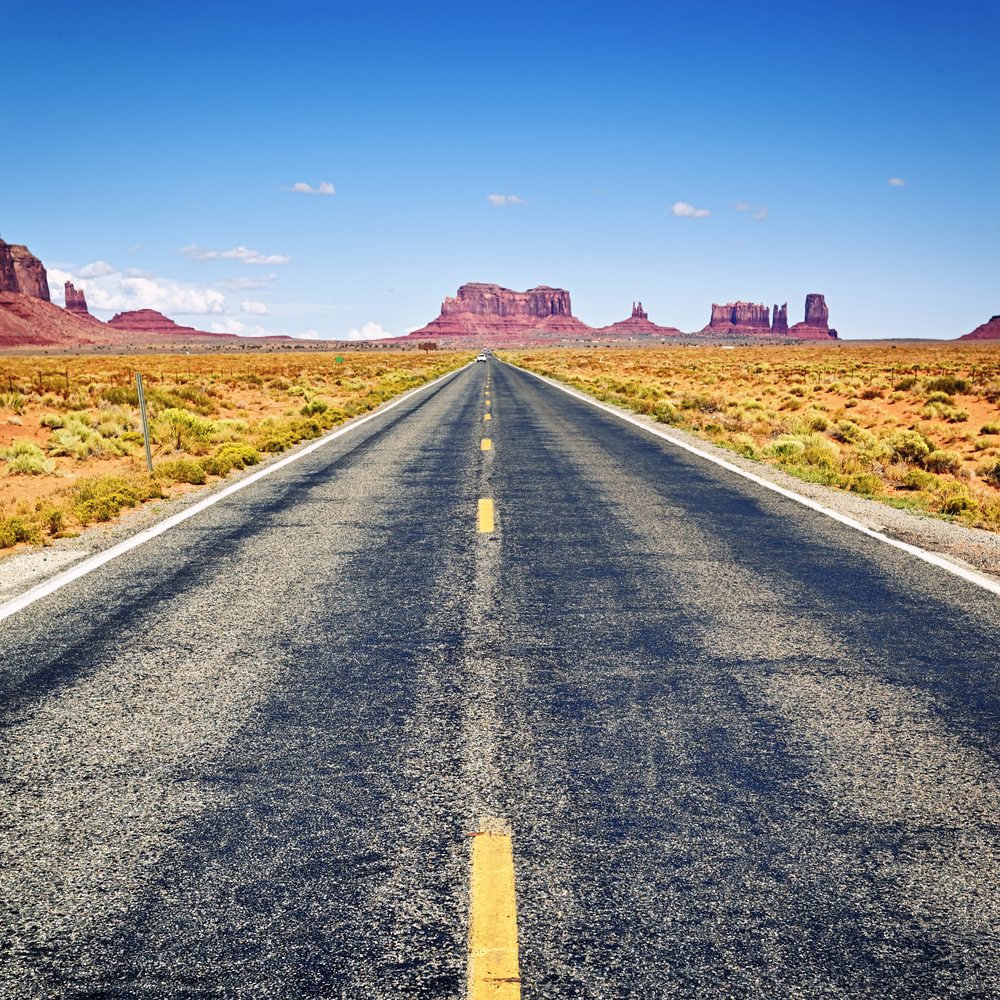 What Are My Options if I Want to RV Across America?
Warm weather inspires people to get out and explore. This year, millions of families will hit the roads in their RVs to travel across the country. Will you be one of them? If you've ever wanted to go on a cross-country road trip, now is the time. Drive America RV rentals are an affordable and comfortable way to see the U.S. But, if you've never rented an RV before, you might be wondering how the whole thing works. We'll help you understand the rental process and where to find travel USA rentals in this article.
Drive Across America RV Rentals – Where to Find a Rental
It's important to know your options if you want a road trip across America RV rental. There are hundreds of rental companies out there, each touting special deals and incentives to pick them. Once you have a good idea of where you want to rent, you can start to estimate your expenses and plan your budget. You have three options for renting an RV:
You can rent from a commercial rental company with multiple branches. They frequently offer one-way deals and factory delivery specials. However, their inventory is limited to just a few types of RVs, and their prices tend to be a bit on the higher side.
Local, privately owned rental companies are another option. Chances are, there's one in your town or county. Sometimes you can find seasonal specials or all-inclusive packages for local events (like Bonnaroo, for example). However, their inventories are usually limited as well.
Peer to peer networks like RVshare offer a new way to rent RVs. You'll choose from a vast online inventory of RVs throughout the country. You'll work directly with the RV owner to work out the rental rate and schedule before picking up the RV. As you can imagine, P2P networks have much more flexibility, larger inventories, and generally lower rates.
When weighing your options, start by looking for all-inclusive packages and one-way deals. If you're lucky, you might find a one-way deal on the location you just happen to be going to anyways! You should add any companies that offer across America RV rental discounts and other deals to the top of your list. From there, look at the types of RVs they're renting to make sure they have ones that suit your needs.
RV Across America Rental Unit – Which RV is Best for You?
Choosing the right RV for your vacation is a critical step. You don't want an RV that's too small, or end up paying more than you need for an oversized unit. Let's take a look at the best options for explore America RV rentals:
Class A's are easily recognized; they're one of the most common RV rentals. They can be as small as 25 feet in length, or as big as 45 feet! If you want to live in the lap of luxury, look into diesel class A's, which are packed with high-end features and amenities. Expect to shell out some cash for a big RV, though - RV across America rental prices start around $250 per night.
Class C's are a great option for new RVers. They're easy to drive and are slightly more affordable than Class A's. They also offer a good amount of privacy – a queen bedroom in the back and a separate bunk above the cab give everyone enough room to sprawl out. They can comfortably fit a family of four to six people.
Class B vans are perfect for the traveling individual or couple. They may be small in size, but they're big on savings. Most conversion vans have a bed, kitchenette, and a bathroom. Some may have an indoor or outdoor shower, depending on the size. If you want a tour America RV rental without all the bells and whistles, a Class B van is a comfortable home base after a day of exploring.
Travel trailers and fifth wheels are well suited to large families and people who have experience with towing. Since there's no need for a driving area, towable motorhomes have ample space for extra bedrooms or oversized living rooms. Being able to unhitch the trailer and take your tow vehicle into town for errands is also a plus, especially when you're on a cross-country road trip.
Tips for RV Rental Holidays USA
Whether you're looking to rent an RV for a few weeks or a few months, it's important to have some flexibility in your budget. RV rentals aren't a flat rate cost across the board; prices will vary depending on how you travel, when you travel, and where you travel. When looking at different RV across America rental locations, keep the following in mind:
Try to book your trip as far in advance as possible. RV rentals are much like booking a hotel or flight; the earlier you book, the better chance you'll have of getting a low price.
Look for one-way deals and all-inclusive packages. Factory delivery specials can be as little as $1 per day, which can save you a lot of money if you don't mind the destination. All-inclusive packages usually include unlimited free miles, generator usage, and sometimes even free kitchen and bedding supplies.
Plan your campground stays and travel routes carefully. Gas is expensive, and getting lost can waste a lot of time and money. Call the campground ahead of time to make sure they'll accept your RV since a lot of campgrounds have RV size and age regulations. There's nothing worse than getting turned away from a campsite after you've been driving all day!
See America RV Rental – Let's Hit the Road!
Finding travel across America RV rentals isn't difficult if you know what to look for and where to look. Hopefully, we've helped you narrow down your list of RV rentals to just a few companies and individuals. Remember to leave a little wiggle room in your budget for fluctuating costs like gas, campground stays, and food. Most importantly, be safe and have fun exploring America! Happy trails!
---
Search For RV Rentals
$100
Las Vegas NV
Sleeps 4 / Class C Motor Home
$39
Loveland CO
Sleeps 2 / Travel Trailer
$120
Morrison CO
Sleeps 6 / Toy Hauler