Reserve America RV Rental
Search For RV Rentals
---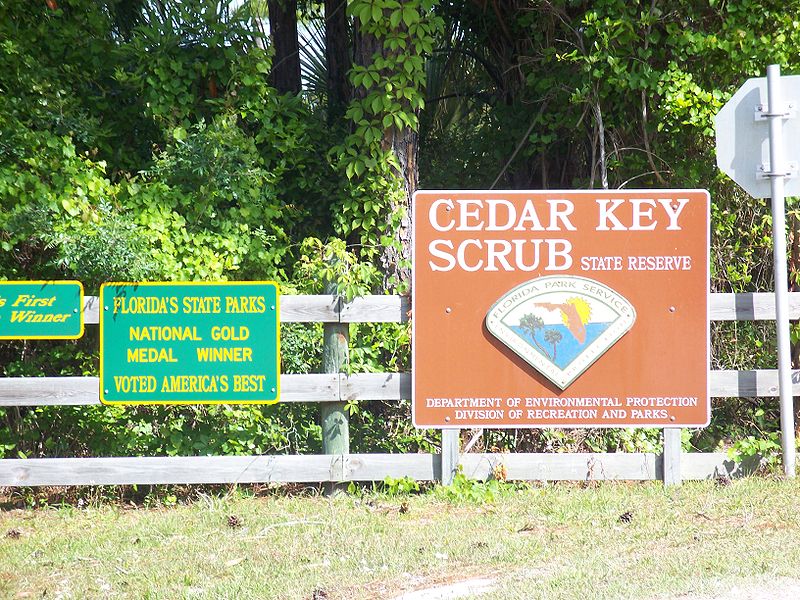 Do you ever feel the urge to meander through the mountains? Luckily, you have many options to taste fresh air, breathe in the aroma of pine trees, and perhaps take a dip in a lake. The United States and Canada are home to a whopping 13,000 public campgrounds. Many offer the amenities not just for tents, but for recreational vehicles as well.
Photo Credit: Ebyabe via Wikimedia Commons
Choosing which campground to visit first can be a challenge. Maybe you want a rustic place with a modest dump station and an outhouse. Or perhaps you want the royal treatment with wireless internet and full hookups. Beyond knowing your basic standards, it can be difficult to know where to begin in the planning process.
Reserve America is a convenient database that helps you prepare for your trip. Since 1997, the company has helped millions of campers research and book campsite reservations every year. It is the biggest provider of such services in North America.
Combined with an RV rental from RVshare, Reserve America can empower you and your loved ones to get outside year-round. Side effects may include more breathtaking views, glimpses of wildlife, and exhilarating hikes.
Where You Should Take Your Camper Rental
No matter where you want to take your RV rental in the USA, Reserve America is an invaluable resource. Its search engine allows you to search the state parks and national forests you want to explore to discover campsites there.
If you list that you are interested in "camping and lodging" and that you're looking for "RV sites," you can sort results by a number of filters specialized to RVs. Input your vehicle's length. Specify what level of electrical hookup you want, ranging from none to 50 Amp.
Do you need water or sewer? How about a spot on the water, with wheelchair access, or one that allows pets? How long are you staying and when? Reserve America lets you weigh your wants and needs in a few quick clicks. Locate the campsite that fits all your expectations.
Maybe you have already nailed down the campground you want to visit. You can easily search the name of the place you've been considering and reserve a spot if it looks up to par.
Reserve America RV Rental Locations
Reserve America lets you search for campsites across the United States. Whether you embark to Idaho, Wisconsin, or any of the remaining 48 states, you can trust its database to provide up-to-date, detailed information.
If you don't have a recreational vehicle of your own, you will also need an RV rental in the USA to make your camping trip a reality. You can approach finding a rental in a variety of ways. Of course, you can seek out large dealerships or small shops to find an RV. This process can get a little unwieldy sometimes. Selection varies widely depending on the location, and rental prices can get deceptively high as hidden fees emerge in the contracts.
Otherwise, you can try to find a recreational vehicle online. As the world's leading marketplace to rent an RV in the USA, RVshare is one good option. Its platform is convenient, similar to Reserve America in that you can winnow down your options for a rental.
What class of RV do you want? Do you mind how old the vehicle is? How much can your budget stretch? RVshare answers all these questions and more to help you find your ideal rental. Your next camping trip may be a speedy internet search, a quick email to an RV owner, and a bit of a drive away.
Reserve America RV Rental Prices
After you find your campsite on Reserve America, RV rental rates are the next aspect to examine. Do you wonder how much your RV America rental will cost? Motorhome rental prices vary depending on the type of experience you are looking for. If you are watching your finances, know you can find RV rental deals as low as $99 a night on RVshare. More luxurious options are available, too, for those wanting to splurge on a comfortable experience.
No matter what type of RV you decide to take camping, pat yourself on the back. While RV owners pay an average more than $700 a month to take care of their recreational vehicle, you are only paying for an RV when you use it. The savings are significant, whether you invest in making yourself happy with a $325-a-night 2016 Bounder Fleetwood with all the frills or a portable 1992 Falcon 190 that sleeps two.
Alongside the benefits offered by Reserve America, RV rental deals are in reach with RVshare. The site is committed to full transparency with prices, so you won't be surprised at hefty deposits or cleaning fees buried in the fine print. Each rental's page has the information you need upfront, and you get to work directly with RV owners, rather than a slimy-feeling salesperson at a dealership.
Plus, RVshare protects your hard-earned cash with secure payments, a $10,000 peace-of-mind guarantee, and 5 percent cash back on your next rental with us. We have your back, so the only adventure you need to have is in the forest.
Rent a Camper USA
Imagine you have found your dream campground on Reserve America, your RV rental agreement is signed, and you have the keys and your family in tow. Make this fantasy a reality with a little help from RVshare. The peer-to-peer rental service connects you with fellow RV enthusiasts across the country for free. You get the joy of camping without the expensive commitment of owning a recreational vehicle. Now, that is a breath of fresh air.
---
Search For RV Rentals
$100
Las Vegas NV
Sleeps 5 / Class C Motor Home
$39
Loveland CO
Sleeps 2 / Travel Trailer
$169
Buda TX
Sleeps 6 / Class C Motor Home