Top RVs Nearby
Rent an RV Today with RVshare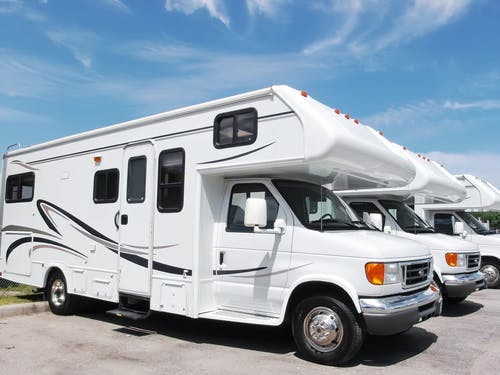 We get excited when we think about going on a trip. We can hardly wait to start planning everything out. Months in advance we think about how many are going with us, when we're going, how we're going to get there, what our budget is, and most importantly, we daydream about all the fun and relaxing stuff we're going to do when the day finally comes.
What happens, though, if you don't have months to plan? What if circumstances don't allow you to plan getaways months in advance? What if you need an RV rental booked within the next few days or hours? Fear not, RVshare has you covered.
In this article, we're going to talk about how you can rent an RV today for a cross country trip through the USA, what you can do if you need one today for the weekend, what the price is to do so, and more!
Rent an RV to Travel Across America
If you're planning on traveling a long distance, you should definitely look to rent an RV to drive cross country. There are ample benefits for doing so. For starters, renting an RV can give you the most flexibility and ultimately save you the most money and time. Think about it. We've all planned a last minute trip at one point or another and what usually happens when it's time to book rooms and flights?
It isn't always easy. There's never availability, flights are more expensive, you may not even be able to stay in the same hotel room for the entire time you'll be on your trip. Instead of having to worry about booking a flight for every individual in your group, plus hotel rooms, you can rent an RV trailer or bus.
Even if you did find everything you needed, you'd end up paying an arm a leg for your transportation and accommodations, not to mention meals for the whole trip. If instead, you opted to rent a cheap RV for the road trip, your wallet would thank you.
You'd pay half the amount by renting an RV than you would if you went the traditional route. Plus, think of how much time you'd be saving by killing two birds with one stone. When planning a trip in a hurry, time is not something you have to waste.
Besides the savings in time and price, renting an RV allows you to have ultimate comfort. RVs are homes away from home that comes included with amenities like a kitchen, a shower, sink, microwave, a bathroom, dining/living areas, and more.
Rent an RV for the Weekend
When you're in a pinch and need an RV, look no further than RVshare. The world's largest peer-to-peer RV rental marketplace with thousands of rigs for rent by owner. We have the most selections, the best customer service, and the best prices. Let's learn a little more about how RVshare works and how you can rent the perfect RV today.
RVshare is a platform that allows people to rent RVs directly from RV owners. It's absolutely free for an owner to list their rig on our platform and it's absolutely free for you to search through our endless choices.
No matter what kind of Recreational Vehicle you need, you're guaranteed to find it in our listings. From the smallest of pop-up campers to enormous luxury class A units, we've got them all. All you need are dates and your location and you can get the rental process started almost immediately.
The steps are simple
First, enter the date you want to pick up the RV and the date you plan on returning it. Then enter the location you'd like to pick up the RV and voila, you'll instantly be taken to a results page showing you only the rigs that are available in your preferred area, on your dates.
You can customize your results even more by using our detailed filter. Choose to view RVs based on class, year, size, the number of travelers, and even price. By filtering your search results like this, you'll save precious time.
When you see an RV you like, click on it to view all the details you need. You can look through beautiful images of the rig, read a detailed description about it, learn about its features, read customer reviews, and even read a quick bio about the owner.
In this section, you'll also be able to see what your total price is before booking. If it fits your criteria, request to book and we'll get you in touch with the RV owner asap. Talk with them, agree on terms, meetup, receive a demo, and you're on your way. It's that simple!
Rent an RV USA Prices
Our platform is very simple to use and there are many RVs you can choose from even if you need to rent one today. But what if you're thinking, "Are there cheap RV rentals near me?" then it's your lucky day. Our rates start at only $10 per night and we have some of the lowest overall rates in the entire industry.
If you want to rent an RV for cheap rates, it's best to avoid holidays and peak seasons. Renting for more nights gets you better nightly rates as well. And, of course, because you're dealing directly with RV owners, feel free to negotiate terms. On average, though, our rates look a little something like this:
Class A - $175 to $200 per night
Class B - $75 to $125 per night
Class C - $125 to $175 per night
The only other main things you'd be responsible for are taxes and refunded security deposits. Most units come with unlimited miles and generator usage, but if not, that's an added expense as well, along with any fees an owner may have for bringing animals on board.
Rent an RV One Way
If you need to book an RV for a one-way trip right now, then there is no easier way to do so than by booking through RVshare. With our user-friendly website, great customer service, and industry low prices, thousands of families across the country are using RVshare for last minute RV rental needs.