Top RVs Nearby
Personal RV Rentals in the USA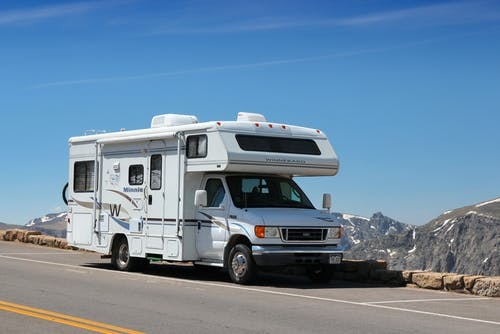 Do you ever get the feeling of tasting the open road and being one with nature, all while keeping the same comforts you would have at home? If so, RVing may be a really good idea for you. RVing is gaining its popularity back as being one of the most convenient, fun, and economical ways to see the country.
If you're all about the idea of RVing but purchasing one isn't quite in the budget, getting a personal RV to rent may be a far better option! In this article we're going to learn why renting is a superior alternative to owning, where you can book private rentals anywhere in the USA, and how you can turn your Recreational Vehicle into a money making machine if you're already an owner.
Personal RV Rentals
There are ample reasons as to why renting an RV can be much better than owning one. Primarily because of how well the sharing economy works for RV renters and owners alike.
RVshare is the world's largest peer-to-peer RV rental company and as such, we've got more high-quality listings than anybody, we provide the best customer service experience possible, and we pride ourselves in having some of the lowest rates in the entire industry.
Starting with more listings, we have literally thousands of choices in RV. From the smallest of pop-up campers to massive Class A buses, thanks to the sharing economy, we have every type of motorhome or travel trailers for rent by owner you can imagine.
That sort of variety makes for more efficient, more customizable trips. Imagine if instead of having to be stuck with the same RV on every single trip you take, you could choose a style of RV that makes sense for it. Rent a fuel-efficient Class C RV for a for a full-size family going cross country, or rent a cozy Class B RV for a weekend couple's trip.
The sharing economy makes for unbeatable customer service experiences because you're dealing directly with the owner of the RV. Instead of working with a pushy salesman or an under trained customer service rep, you can make a connection with a fellow RV enthusiast who's taken many of the same trips you're about to take.
Arguably, the best thing about renting an RV instead of buying one are the tremendous savings. Instead of forking over a monthly payment, maintenance costs, and storage costs, you could pay only for the time you use. The sharing economy allows renters to save on all aspects.
By cutting out the middleman, peer-to-peer companies such as RVshare can save you hundreds, if not thousands. Getting RV campers for rent directly by the owner helps keep operating costs low and money in your pocket.
Rates vary depending on a few factors such as time of year booking, amount of days booked, and type of RV class, but most units will be around $100 to $200, plus taxes, deposits, and gas.
Most units come with unlimited miles and generator use and you'll be able to see that in the description section. Along with any rules, total pricing after everything, and customer reviews so you can get a little sneak peak of what the experience is like.
Private RV Rentals Near Me
Finding perfect owner RV rentals is made easy thanks to our user-friendly platform. Thousands of listings are made available for you to rent in all 50 states. No matter where you're located you're guaranteed to find exactly what you need, available exactly when you need it.
The process goes like this. First, you'll need to create an account. Being a member is absolutely free; you'll only pay when you rent an RV. In the search bar, enter your location and travel dates. You'll only see RVs that are available for you to rent.
Look through hundreds of potential options until you find your perfect fit. You can filter your results based on RV class, the number of travelers, year, length, and more. When the day comes, meet with the owner, get a quick demo, and hit the road! At the end of your trip, dump out the tanks, fill up the tank, and return the RV to its rightful owner.
Every RV booked through our platform is backed by a $10,000 peace of mind guarantee, and free 24/7 roadside assistance. Travel assured knowing RVshare has your back!
Private RV Rental Agreement
Our private RV owner rental units are some of the highest quality in the industry. Renters who use or platform are in for a wonderful treat as they create family memories for years to come behind the wheel of one of our RVs.
As convenient as the sharing economy makes it for renters to get what they want, RVshare aims to help RV owners get a lot out of it too, by renting out your travel trailer. Owners can turn their costly motorhomes into money making machines simply by helping another family enjoy the lifestyle.
Just like for renters, creating your profile is absolutely free. List your rig on our site by uploading clear images and a solid description. You can manage what end users see and you're always in complete control of who can rent from you, when your RV is available, and how long it's available for.
Someone will contact you if they're interested. Then you agree to terms, meet in person, give them a quick demo, and reap the benefits. The renter will return your RV exactly as they received it.
We handle all of the boring documents, procedures, and policies. We'll also work hand in hand with both owners and renters to make sure you're both completely covered by insurance.
Personal RV Rentals for Everyone
Not everyone who wants to RV is in a position to buy their own motorhome and not everyone who owns an RV is always able to use it. RVshare brings these two groups together using the power of the sharing economy. With an easy to use platform, any RV enthusiast can have exactly what they need.