Search For RV Rentals
---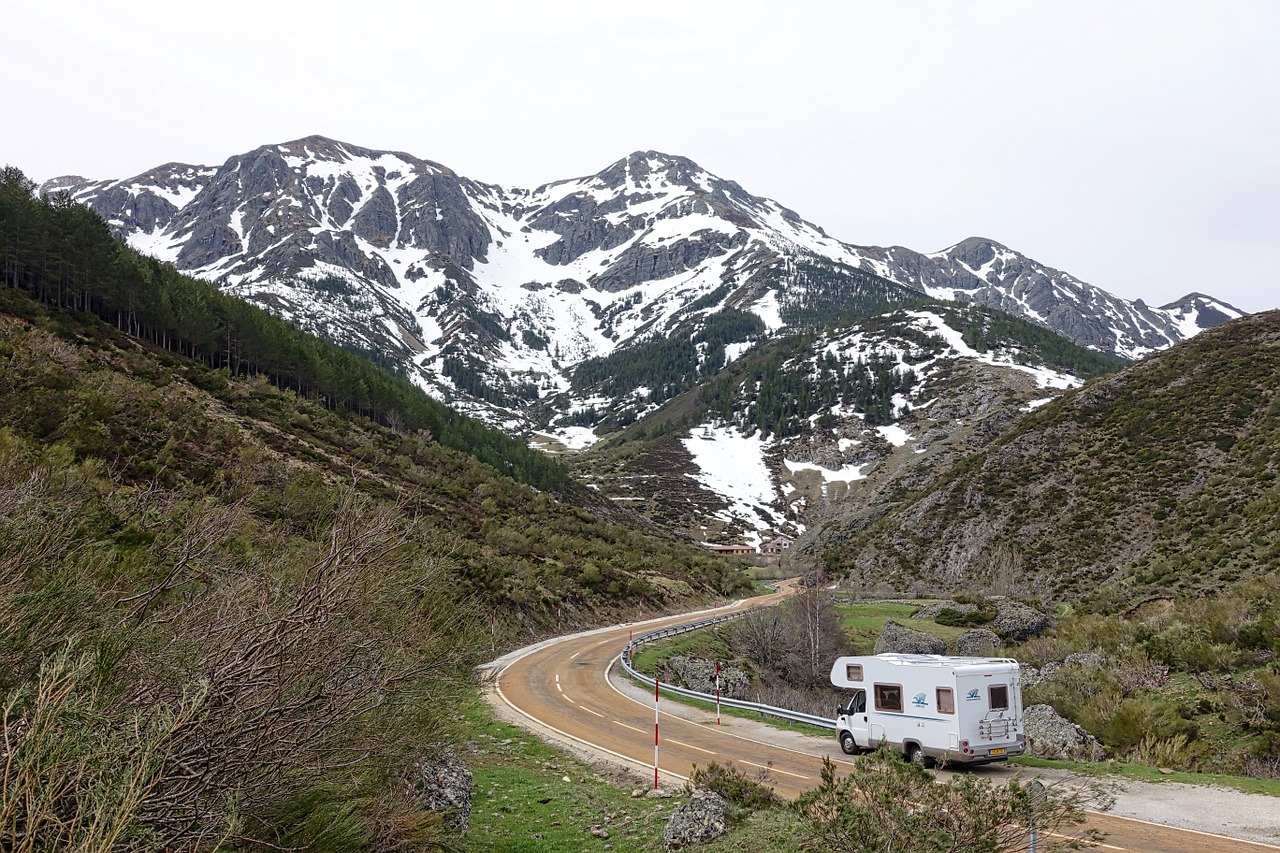 One Night RV Rental
Are you dreaming of getting away from home and hitting the open road? While weeks spent driving an RV across the country sound invigorating, sometimes committing to a longer-term trip is implausible.
Photo Credit: Peakpx
After all, life's demands don't stop just because your daydreams have started. Work obligations pile up. Family and friends demand your attention. Volunteer commitments beg for your time. You might barely be managing all your activities without adding another plan.
With everything on your to-do list, it can seem daunting to fit a road trip into your busy schedule. You wonder where to start. You look at the packed calendar and think, "Maybe in the next five years."
Luckily, you just need one night for a reprieve from your daily life. You don't have to go far. You can visit your favorite campground a few hours away. You can take a day trip to a neighboring city or simply travel across town for the ultimate staycation.
You do not even have to own an RV. Those with personal recreational vehicles are not the only ones who can take a spontaneous trip. Renting an RV is surprisingly easy, whether for longer trips or 24 hours.
RVshare, the world's largest online marketplace for peer-to-peer RV rentals, can help. When 90 percent of family RVs usually sit unused at home, you can take your dream recreational vehicle on a micro adventure. Then, you can return just in time for work on Monday, still buzzing with the thrill of a trip well taken.
Why You Should Find an RV Rental for One Night
It can be difficult to consider how to fit a single overnight trip into your schedule. Especially if you do not own your own recreational vehicle, you may feel caught up in logistics. Where do you get your RV? Where do you go? Is one night away worth the hassle?
Take a moment to listen to the wisdom of Alastair Humphreys. The motivational speaker, author, and traveler talk about the value of micro-adventures, where you fit small moments of excitement into your daily life.
What can that look like for you? Maybe you grab your loved ones for a quick camping trip at a local state park after work wraps up on Friday. Perhaps you grab breakfast at a new restaurant after spending the night in a camper in your backyard.
As Humphreys argues, the point is not to spend a lot of money and take an extravagant outing. Rather, the aim is to mix up your routine in fresh, unexpected ways.
It makes sense to have a lot of one-night RV rental questions. You do not have to let the planning process get in the way of the joy of RVing. After all, traveling is not just an activity you do, it is a way of life. The lifestyle you only accomplish by doing.
How to Find Daily RV Rental Deals
Once you have committed to taking an overnight trip, tracking down an RV can feel daunting. Not only do you want to rent an RV cheap, you want the process to be easy.
If you are planning a single night away, you are probably busy enough to worry about wrangling convoluted plans to visit a local dealership or shop. Anyway, the contracts can get complicated and unwieldy, not to mention expensive with their hidden fees.
The internet can be a perfect remedy to these issues. With RVshare, for instance, you can hand-pick your ideal RV rental from the comfort of your own home. Simply start by typing the name of the location where you want to pick up your RV and the dates you want to rent.
Your schedule is hectic. Thankfully, you can easily find a daily RV rental during a run to your local coffee shop or lunch break during your workday. Plus, you don't need to sacrifice quality for convenience. You can narrow your options down with advanced search options that let you choose the type of RV, the number of travelers, year and length of vehicle you desire. The website conveniently lists minimum rental lengths on each RV's profile, so you can narrow down your options to those that allow one-night rentals.
RVshare connects RV owners and potential renters across the country. Therefore, you will get a diverse set of options for campers for rent by owner, no matter where you live. Once you find a one-night RV rental online you fancy, all you need to do is email the owner and nail down logistics.
What Is the Typical RV Rental Daily Rate?
Cost is another hurdle when you look at a quick overnight trip. In the same way that you want to find a convenient service that helps you reserve an RV quickly, you want the payment to be easy on your pocketbook. Thankfully, with prices as low as $99 a day, one-night RV rental rates on RVshare are surprisingly attainable.
Of course, the average daily RV rental cost depends on what type of camper trailer rentals you want. In general, a smaller camper is cheaper to rent and gentler on gas, as well.
Consider a Class B motorhome, especially for a brief trip. Some even allow pets, so you can save further by not boarding Fido at an expensive kennel for the evening. Take the vintage-feeling 1974 Airstream Argosy, for instance. For only $125 per night, the travel trailer sleeps four comfortably and has a solar shower, so you can bathe al fresco.
Finding One-Night RV Rental Quotes
When schedules are as packed as packed as yours, you deserve a break. With RVshare, you can find a brief moment to relax and unwind. You deserve it.
---
Search For RV Rentals
$100
Las Vegas NV
Sleeps 4 / Class C Motor Home
$39
Loveland CO
Sleeps 2 / Travel Trailer
$120
Morrison CO
Sleeps 6 / Toy Hauler