Search For RV Rentals
---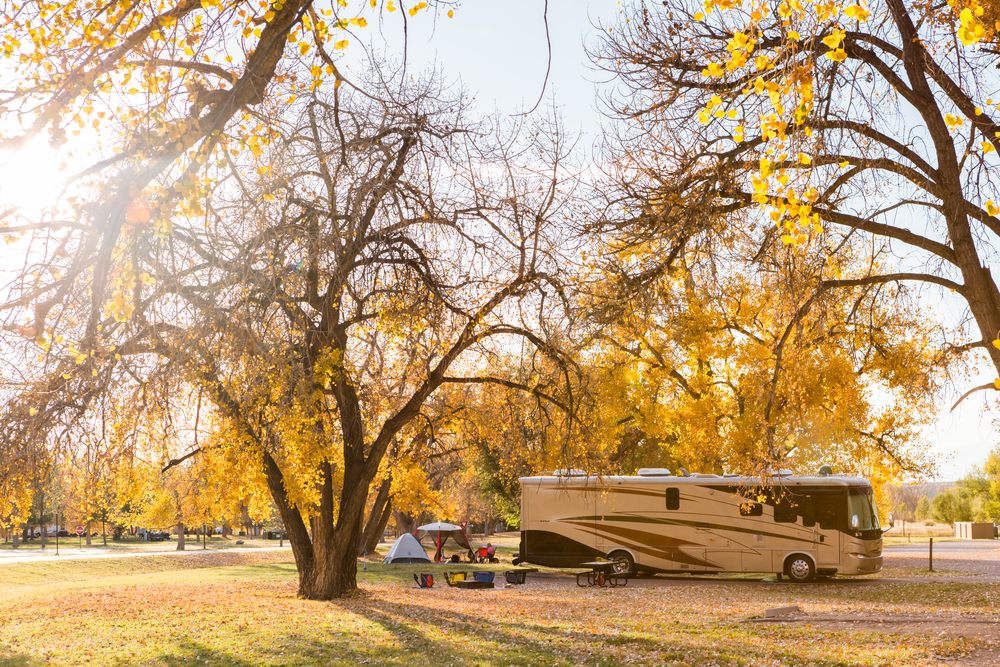 Find an Affordable Motorhome Rental USA
Renting an RV can be a bit confusing if you've never done so before. With so many different types of RVs and so many different names for them, finding the one that's right for you can quickly become an overwhelming experience. One of the broadest terms is the ubiquitous "motorhome." An online search for motorhome rental USA will return hundreds of thousands of results, many of which might not even be the type of RV you're picturing. We'll help you learn how to describe your desired RV more clearly, and give you some advice on where to find the perfect rental.
What Exactly is a Motorhome?
The word motorhome means different things to many people. Some might picture the classic, bus-style RV, while others might picture something entirely different. The confusion lies in the fact that "motorhome" essentially means any type of motorized RV. This category can be broken down further into sub categories, like Class A and Class C RVs. Let's take a look at the differences:
Class A motorhomes look like big, lumbering buses – and that's pretty much what they are. They are the largest of the motorized class and can be up to 45-feet in length. They come packed with all the amenities you could ever need on the road, including washer dryer combos and residential-sized kitchens. However, their large size and bus-style chassis can be tricky to handle, so you might want to watch a few tutorials or take a class before you get a motorhome rental US.
Class B motorhomes, also known as campervans, are converted vans. They're compact, usually measuring between 16 to 22 feet in length. Their small size makes them perfect for a couple or small family who want to camp incognito. It also allows for an easy, relaxed drive. All USA campervan rentals will have a place to sleep and cook; some may also include a wet bath with a shower and a toilet.
Class C RVs are one of the most popular motorhomes for rent USA. This is because they offer a large amount of space in a mid-sized RV. The over-cab bunk creates a second sleeping area that's perfect for kids, while parents can stretch out in the queen bedroom at the back of the RV. Since they're built on truck chassis', driving a Class C is similar to driving an oversized truck or van, which is great for beginners.
There are other miscellaneous types of motorhomes, including bus conversions and toterhomes (converted semi-trucks). While these are much less common to find for rent, you might still see a few pop up here and there. They're the biggest and the baddest of the bunch and come equipped with luxury amenities you'd find in a million-dollar home.
Gas Versus Diesel Motorhomes – Which is Best for an RV Rental America?
You may have come across the term "diesel pusher" while you were searching for a motorhome hire USA. A diesel pusher is a motorhome (usually a Class A) that has a diesel engine. In the RV world, there's an ongoing debate over diesel versus gas RVs. It's an important decision if you're interested in buying an RV, to be sure, but it also might affect your plans if you're renting an RV in USA. Here are the main differences between the two:
The biggest difference between gas and diesel RVs is price, which will affect your rental rate. Diesel RVs can cost easily two times as much as a gas model. You'll notice the difference in quality, though, as luxury amenities often come standard on a diesel RV.
Another major difference is the location of the engine. In gas RVs, the engine is located up front, which makes for more noise and more heat while driving. Diesel RVs have engines in the back, and thus offer quieter, more comfortable drive.
The generator in a diesel RV is in the front of the rig, not the back. This is beneficial if you plan to boondock and run your generator at night since you won't have a generator whizzing away underneath your bedroom.
The only other difference that might impact your decision to rent an RV America is that diesel pushers have a much better towing and weight capacity. If you're taking along a lot of supplies, or you want to tow a smaller vehicle to get around town, you'll have a much easier time if you rent a diesel pusher.
Where to Find an RV Motorhome Rental USA
Now that you're an expert in all things motorhome, you should have no trouble finding the exact RV you want to rent! But there's still one more thing you need to know, and that's where to start your search. There are several ways to rent an RV, whether from a large company, small business, or through a peer-to-peer site like RVshare. P2P rentals offer a few significant advantages over the competition. Here's why:
When you rent P2P, you'll work directly with the owner of the RV. As you can imagine, this means more personalized customer service and no fine print or hidden fees.
You'll also find lower rates on RV USA rentals when you rent P2P. Most RV owners on the site are just trying to offset the costs of owning an RV, and since they don't have overhead as rental companies do, they're able to offer low rates.
RVshare has a huge inventory that spans the entire country. Owners can list RVs of any shape, size, or age. What does this mean to you? It means you'll be able to be able to find any kind of RV to fit any kind of budget, whether you're looking for cheap RV rentals USA or a custom luxury conversion.
Lastly, you'll still get all the coverage that you would renting from a big company. RVshare offers up to $1 million in liability coverage and free, 24/7 roadside assistance. As an extra bonus, we'll also throw in a 5% cashback reward that you can use toward your next rental!
RV Rent USA – Time to Start Your Vacation!
Start planning your next vacation now and find camper rentals USA! Not only are RV rentals fun and convenient; they're also more affordable than a traditional vacation. Whether you're renting an RV for a weekend event or planning a cross-country road trip, you'll get a chance to see what the RV lifestyle is all about. Chances are, you'll never want to vacation any other way again! Happy trails!
---
Search For RV Rentals
$100
Las Vegas NV
Sleeps 5 / Class C Motor Home
$39
Loveland CO
Sleeps 2 / Travel Trailer
$169
Buda TX
Sleeps 6 / Class C Motor Home