How Much Does it Cost to Rent an RV
Search For RV Rentals
---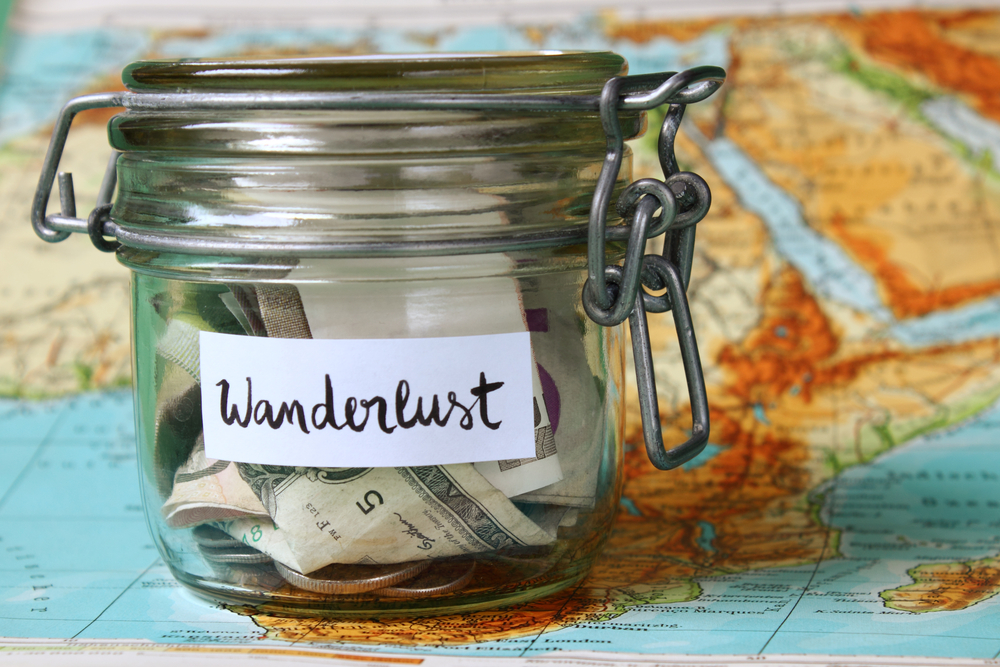 How Much Does it Cost to Rent an RV – A Math Lesson
RVing is a popular way to travel. Millions of families go RVing each year, using their RVs to take cross-country road trips, get to a specific destination, or camp comfortably at a campsite. RV rental services offer that opportunity to people who otherwise would be unable to afford an RV. But just like booking a hotel or flight, RV rentals vary widely in cost. If you're thinking of renting, you're probably wondering on average how much does it cost to rent an RV? The answer isn't cut and dry, so we've put together this article to help you understand the costs.
How Much Does it Really Cost to Rent an RV?
Now, you're probably wondering "how much does it typically cost to rent an RV?" Unfortunately, the answer is anything but typical. RV rental costs vary depending on where you rent, what type of RV you rent, the time of year, and many other factors. You might want to get out your calculator for this one - here's a breakdown of the different costs you'll incur when renting an RV:
The daily base rental rate is just that, the base cost of the RV rental. This number depends on the RV's size, age, and type. It can also vary depending on the season and even the location! The daily rate can be as little as $10 per day, and as much as $400 per day or more! We'll talk more about this in the next section.
You'll need to pay a security deposit to hold your reservation. This can either be a percentage of the total rental, or a flat fee (usually around $1,000). In most cases, the security deposit goes toward the overall cost of the rental and will be assessed upon your return.
You may also need to pay a damage deposit, depending on the company or RV owner. The damage deposit is refundable and will be returned to you once you bring the RV back, as long as it's clean and undamaged.
Insurance is yet another necessary expense when renting an RV. The rental service will most likely provide liability insurance with your rental, but you'll need to purchase auto coverage out of your pocket. Sometimes, you can get auto insurance from the company or RV owner for a daily fee of about $25, give or take. Otherwise, you'll need to get it from a third-party provider, like MBA Insurance.
You may have to pay for mileage and generator use. While some rental services include free mileage, others will charge you. Most companies include around 100-150 miles per day, and you'll only pay if you go over the limit. The same goes for generator use. Mileage overages tend to be about $0.30 per mile or so, and generator overages are about $3 to $4 per hour.
Finally, you may notice charges for optional extras. The company will provide you with cooking supplies and utensils, bed linens and towels, and other living essentials – for a cost. If you bring these items yourself, you can save around $200.
How Much Do Small RVs Cost to Rent?
As we mentioned before, the cost of renting an RV is dependent on the RV type, size, and several other factors. Let's take a look at the differences:
How much does it cost to rent a camper trailer? Travel trailers and fifth wheels vary in size. A small travel trailer will cost around $70 to $100 per night, while large trailers and fifth wheels can cost $150 or more.
How much does it cost to rent a compact RV? Anything under 25 feet in length can be considered a compact RV. A compact Class A or Class C will cost around $200 per night, give or take. Class B vans are also compact and cost anywhere from $80 to $200, depending on age.
How much does it cost to rent a large RV? The bigger the RV, the more it will cost. Large Class A's are the most expensive, coming in around $250 to $300 per night. Trailers and fifth wheels are slightly cheaper, ranging from $150 to $200 per night.
How much does it cost to rent a popup camper? Pop up campers are the most affordable RV rentals out there! Depending on size, expect to pay between $50 to $120 per night.
How much does it cost to rent a luxury RV? Diesel Class A's and other luxury RVs are expensive, but they're worth it if you have the money. Generally, high-end RVs can cost upwards of $400 per night.
How Much Does it Cost to Rent an RV and Drive Cross Country?
As if it couldn't get any more confusing, a lot of rental companies offer discounts for long-term rentals or one-way travel. Lots of people wonder how much does an RV cost to rent per week or how much does it cost to rent an RV one way? Again, this number varies by company. Most services offer one free day if you go over the minimum rental period. So, you can get a one week rental for the cost of five or six days. One way deals are packages that usually include free miles and generator use for a discounted price. Rental companies are always changing their offerings, so check with multiple companies before you book.
How Much Does it Cost to Rent an RV for Vacation?
As you can see, it's difficult to provide a definitive answer to about how much does it cost to rent an RV. To estimate your budget, you'll need to add up all the costs while still leaving some room for flexibility. It might be a good idea to start a spreadsheet and compare the different costs from two or three rental companies. Then, it'll be easier to identify where you can cut expenses, and which company offers the lowest overall rates. Happy searching!
---
Search For RV Rentals
$100
Las Vegas NV
Sleeps 5 / Class C Motor Home
$39
Loveland CO
Sleeps 2 / Travel Trailer
$169
Buda TX
Sleeps 6 / Class C Motor Home