Top RVs Nearby
Find Out RV Rental Prices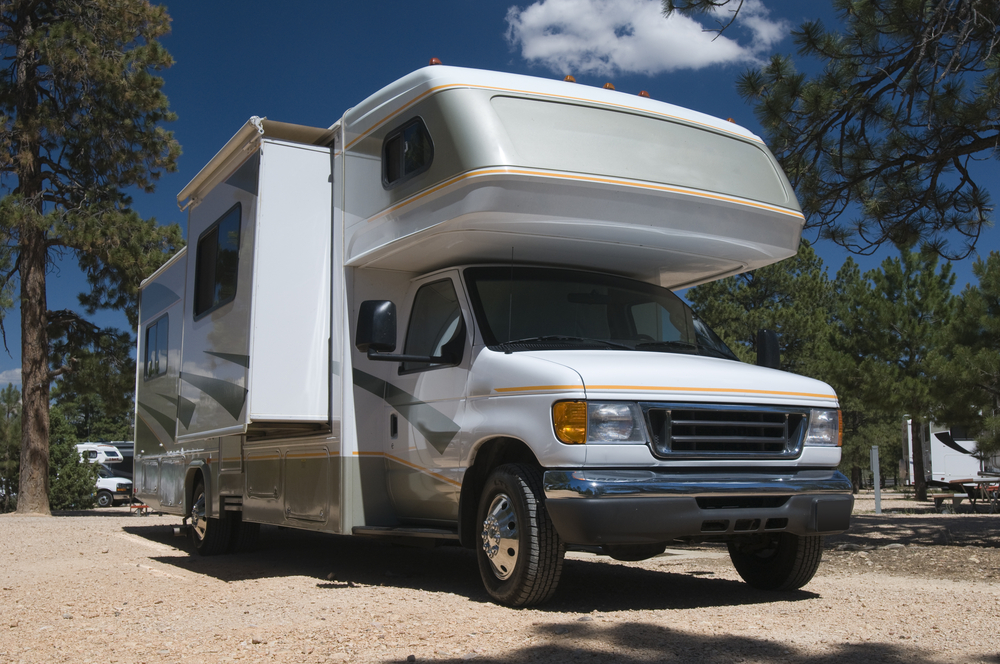 There's nothing quite like taking a vacation across the open road. Experiencing the freedom of traveling the country, bonding with your friends and family, getting closer to nature; these are all things that can only truly be appreciated on a road trip.
In recent years, RVing has become an increasingly popular way to travel. With a recreational vehicle, you get to enjoy all the benefits of a road trip, while being cost effective, and without losing the comforts of home.
But how can you find an RV? And how do you know which type of RV you should be looking for? Let's take a look at some general rules when it comes to looking for a motorhome.
RV Rental and Prices
Many people are concerned when they think of traveling in an RV-aren't those an expensive luxury? What you may be surprised to learn, however, is that traveling in a motorhome can help you save up to 57% on vacation costs compared to other forms of travel. How?
The answer is simple-renting an RV! Most people simply can't afford another monthly payment, let alone all the other costs associated with owning a travel trailer; payments, maintenance and repairs, and storage costs can really add up. Renting an RV allows you to pay for the vehicle only when you want to travel.
Now you may be wondering, "Where can I find cheap RV rentals near me?" Many brick and mortar businesses only have a few options available and have hidden fees and confusing contracts. That's why an online RV rental may be your best bet; you'll be able to get the best prices on the market, without any inconvenience.
RVshare is the world's largest online RV rental marketplace. We have thousands of units available, listed for rent directly by the owners. With deals all over the country, you'll be able to find the best price for an RV rental.
Average RV Rental Prices
RVshare has listings available for as low as $10 per night, but the average rental RV price will depend on what type of motorhome you plan on traveling in. In general, the larger the RV, the higher the rental prices will be.
It's a good idea to have a basic idea of the RV types in order to choose which one best fits your needs. Let's take a quick look at a few of the motorhome classes, as well as their average RV rental cost per day.
Class A motorhomes are the largest of the bunch, as they're built on a bus chassis and usually include all the modern amenities such as bathrooms, kitchens, bedrooms, and dining areas. Averaging around $175 to $275 per night, these units are a tad more expensive than most, but are a perfect choice if you'd prefer a luxury RV rental.
Class B motorhomes are smaller camper vans that can save you money not only on rental rates but also on gas mileage. Rental prices for a class B RV will usually run around $100 to $200.
Sitting in between the other two classes, there's the class C RV bus; a rental for this class will have average prices of $150 to $250. It's a good choice for a moderate amount of luxury, without such a large price tag.
Of course, there will be other factors that can affect the prices for your RV rental, such as your location, the time of year you plan on vacationing, whether or not you want to be allowed to smoke in the rental, or even if you'd like to bring the family pet along on your trip.
Compare RV Rental Prices
How can you find the best deals? RVshare has thousands of listings to meet everyone's needs, including everyone's budget. In just a few clicks, you'll be able to find the trailer that's perfect for you.
With our easy to use search tool, you'll be able to compare RV rental prices; whether you're looking for one way RV rental prices, if you want to rent an RV for a week, or even if you're planning a month long excursion! It's easier than ever to plan your trip.
You can start your search from this very page you're on now! All you have to do is enter the location you plan on renting from, and you'll quickly be able to browse all the options available to you. From there, you can filter your search to narrow down the choices to only RVs you'll be interested in.
You can filter your results by price range, the number of passengers, RV class, and even motorhome model year. Once you've found one or two listings you're interested in, you can ask the owners any questions you may have. Then, you'll be ready to send a quick request to book the unit!
After you've booked your rental, all that's left to do is pick up your keys. When you meet the owner, they'll give you a short demo so that you know all the ins and outs of your new home on wheels! If you have any last minute questions or concerns, now would be the time to ask.
Once you're on the road, you won't need to worry about what to do if anything goes wrong-RVshare offers free 24/7 roadside assistance. You'll have someone there for you no matter what happens on your trip, so you never need to stress about being stranded, confused, or lost.
After you've enjoyed your exhilarating vacation, all that's left to do is return your rental. Simply fill up the tank, and head on back to return the keys to the owner. It really is a piece of cake!
USA RV Rental Prices Conclusion
When you're planning a road trip, making sure you stay within budget may seem like a difficult or even impossible task. At RVshare, we believe that a vacation should be stress-free, and that's why we offer low RV rental pricing for every type of motorhome. No matter how long you plan on traveling, where you plan on going, or how much (or little) you want to spend, you'll be able to find the perfect rental RV at a price that can't be beaten!