Top RVs Nearby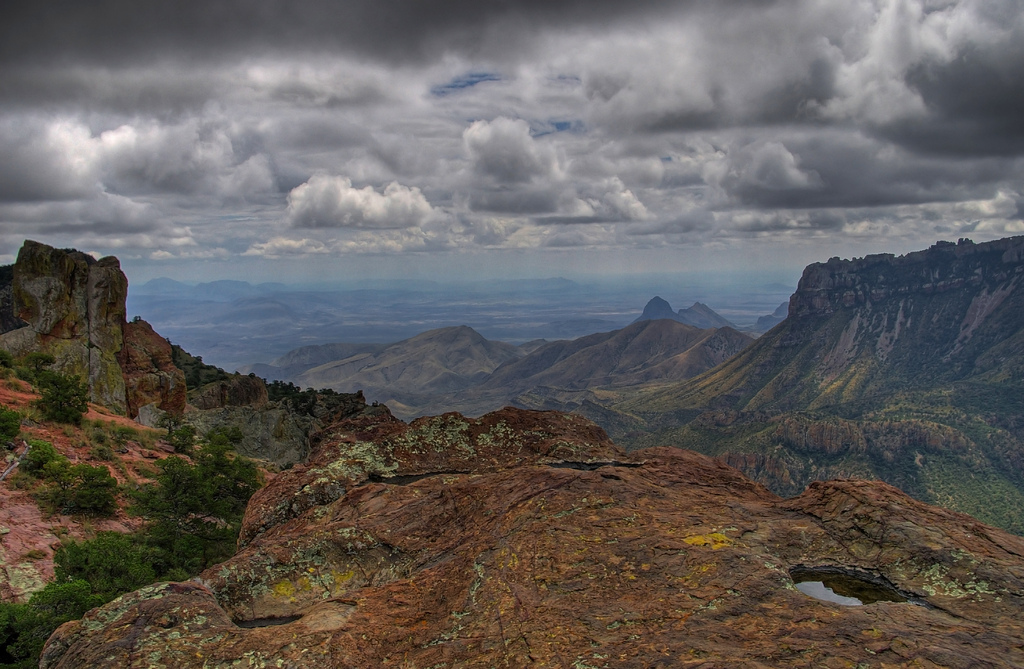 Rent an RV near Big Bend National Park: The Meeting of Borders
First established in 1933 as Texas Canyons State Park, this park was eventually renamed and officially became a national park in 1944. However, the history of the area goes back much further, and can be learned about in-depth through a visit to Big Bend National Park.

Image source: visitbigbend.com
This park is one of the most biodiverse parks in the country and plays host to hundreds of animal species. Big Bend is also home to a wide variety of landscapes including canyons, deserts, and of course, the Rio Grande. This makes for beautiful backdrops wherever a person may turn, meaning it is a wonderful idea to find an RV for rent near Big Bend and park it in this beautiful Texas wilderness.
When to Visit with your Big Bend National Park RV Rental
Most visitors choose to set up camp with a Big Bend motorhome rental in the month of March. This is when the park offers the best weather with little chance of rain or extreme temperatures. Still, Big Bend National Park can be fun during any season if a person arrives properly prepared.
Those who choose to visit in the summer should go prepared for extremely hot weather and the sudden onset of lightning storms. Winter adventurers must keep in mind that temperatures can drop dramatically at night, and should thus pack accordingly. No matter when a person decides to stay, a Big Bend RV rental can help make the weather a cinch to deal with.
What to Do after Finding an RV for Rent near Big Bend
Hike & Bike
With over 450 miles of roads and trails and countless incredible sights to see, for many visitors, getting out of their Big Bend National Park camping trailer rental to go for a hike or bike ride is a must. Those who make the effort to get out and see this gorgeous park are well-rewarded with numerous animal sightings and some of the best views in the south.
Hop on a Horse
Those trails aren't just for bicyclists and pedestrians; they're also perfect for those who prefer to ride on the back of a horse. Horseback riding is the perfect way to get out and see the world at a nice leisurely pace without becoming exhausted. It is important to note, however, that those who choose this route should first find a travel trailer rental near Big Bend that can accommodate them and their four-legged friend.
Check Out the Birds
Because of its location in the middle of the continent and along a migration route, Big Bend National Park is the perfect place for bird watching. In fact, about 450 species of birds have been sighted on Big Bend property. For this reason, bird watching enthusiasts are encouraged to pack their bird guides and binoculars as soon as they rent a camper near Big Bend National Park.
Ride the River
Imagine rafting a river through canyons that are so deep the sunlight may only reach the bottom briefly during mid-winter days. Visitors of Big Bend have the opportunity to do just that by rafting down the Rio Grande.
This is the experience of a lifetime, and one everyone simply must take part in if possible. They should keep in mind though that returning to a tent after such a physically demanding trip may be less than ideal. Therefore, a Big Bend National Park camper rental is definitely something these individuals will want to consider.
See the Stars
One of the best parts about booking one of the many campers for rent in Big Bend National Park is the ability to stay overnight and take advantage of the incredible star gazing opportunities offered by the park and surrounding areas. Due to low light levels, this park allows night owls to witness up to 2000 stars each night with the naked eye.
Affordable Camping to Match the RV Rental Prices in Big Bend National Park
Many people are afraid to learn the cost to rent an RV in Big Bend National Park. However, most are pleasantly surprised to learn that the cost is actually relatively low. Even better than that, there are numerous low-cost campsites in which to park those cheap RV rentals near Big Bend.
Federal Campgrounds
There are three federally owned campgrounds in Big Bend National Park. All three provide beautiful views and quick and easy access to everything the park has to offer.
Rio Grande Village Campground — The best onsite option for those looking for camping with amenities, Rio Grande Village Campground is a wonderful place for visitors to head after they rent a motorhome in Big Bend National Park. It includes full RV hook-ups and amazing views of the beautiful park.
Cottonwood Campground — A smaller and less-developed option, Cottonwood Campground is better for those who prefer to rough it a bit. It is a great place to pull a Big Bend pop-up camper rental and enjoy the great outdoors. Pit toilets, picnic tables, grills, and water are available at Cottonwood Campgrounds, but a dump station is not.
— Although not recommended for RVs over 20 feet in length, Chisos Basin Campground is a great option for smaller campers for rent in Big Bend National Park. The small campsites include flush toilets, running water, grills, picnic tables, and a dump station. They do not include RV hookups, so that should be taken into consideration.
Private Campgrounds
Of course, there is no shortage of private campgrounds in the area. Here are some visitor favorites.
Maverick Ranch RV Park — This lovely park is conveniently situated between Big Bend National Park and Big Bend Ranch State Park. It offers such amenities as a spa, golf course, and Wi-Fi, making it a great place to return to each evening.
BJ's RV Park — Though simple, this little RV park has everything a person might need. It is just 10 minutes away from Big Bend National Park, and both the friendly owners and amazing rates make it a place worth booking. For those who plan to rent an RV near Big Bend, this is a wonderful place to check out.
Campers for Rent in Big Bend National Park
RV camping doesn't work out so well without...well, an RV to camp in. Therefore, those looking to take Big Bend RV vacations should start their search for an RV rental right here on RVshare. With inexpensive RV rental prices in Big Bend National Park and amazing customer service, RVshare just can't be beat.
One-Way RV Rental to Big Bend National Park
Sometimes making the trip to and from a rental location just isn't practical. For vacationers searching for a one-way RV rental to Big Bend National Park, this 2017 Forest River bumper-pull is ideal. The owners are willing to deliver or pick up, meaning the renters get their wish of a one-way trip.
Cheap RV Rentals near Big Bend National Park
For those who are looking for low Big Bend National Park RV rental rates, this adorable 16-foot bumper-pull is just perfect. It rents for as little as $90 a night, making it an incredibly affordable option.
Luxury RV Rental Big Bend National Park
Luxury RV rentals near Big Bend National Park are never too hard to find. For instance, check out this 2001 Monaco Signature class-A RV. This rig has everything a person might want for a luxurious and relaxing camping adventure.
Big Bend National Park RV Rental Rates & More
Clearly, RV camping is the best way to see Big Bend National Park. To learn about more RV rental options from RVshare, be sure to run a search using your specific dates and location.