Motorhome, Camper and RV Rentals Washington, DC
RV Rental Reviews near Washington, DC
Washington D.C.
Washington D.C. might be our nations capital but it is also one of the main tourist attractions in the country. With countless historical sites, an exciting and modern nightlife, and museums and landmarks everywhere, your Washington D.C. RV rental will be money well spent!
Visit some of the famous monuments on the National Mall, visit the Smithsonian Institution, or catch a baseball game at Nationals Park. Whatever you choose to do, Washington D.C. will make a lasting impression on you. But just in case you need some convincing, we have made a list of some things to do while in the D.C. area with your RVshare RV rental Washington DC area!
Popular Tourist Attractions in an RV Rental Washington DC
The Phillips Collection
The Phillips Collection is the oldest museum of modern art in the United States. Opened in 1921, the Phillips Collection has paintings by Pierre-Augusta Renoir, Vincent Van Gogh, Mark Rothko, and Richard Diebenkorn among other works from amazing impressionist and modern artists. Special exhibitions and consistent changes in the galleries ensure that there's something fresh and new every visit in your motorhome rental Washington DC.
The National Zoo
Part of the Smithsonian Institution, the National Zoo is considered the nation's zoo and is one of the oldest in the country as well. Admission is free to the public, making it an even more popular attraction for visitors. The zoo has over a dozen exhibits which include the Giant Panda Habitat, the Great Ape House, and the Cheetah Conservation Station to name a few. The National Zoo was created by an Act of Congress in 1889 and serves to provide leadership in animal care, science, education, and visitor experience. The National Zoo is truly a "can't miss" spot in your motorhome rental Washington DC.
The White House
Without a doubt, The White House is the most famous address and residence in the United States. The epicenter of political life in the nations capital, 1600 Pennsylvania Avenue has served as the home of the First Family since 1800 when John Adams and his wife moved in. The tours offer a unique and detailed history of the White House while giving you a feeling of what it's like to work there on a daily basis. Tours must be requested and submitted through one's Member of Congress before one is scheduled when you visit in a
camper rental Washington DC.
Campgrounds and State/National Parks
Cherry Hill Park
Cherry Hill Park is the closest RV park to Washington D.C. which makes it one of the most convenient places to stay while in the nation's capital. Complete with two swimming pools, hot tub, sauna, and hot showers. The park is also complete with 400 RV and tenting campsites with water, sewer, and electric hookups for your
motorhome rental Washington DC
. It's proximity to Washington D.C. might seem like the biggest perk of this park, but even if that wasn't the case, Cherry Hill Park would be a great place to park your one way RV rental Washington DC.
Washington D.C. / Capitol KOA Kampground
This campground is located close to Washington D.C., Annapolis, and Baltimore. Sitting on 50 acres of scenic landscape, Capitol KOA offers all the amenities that you could want in a campground. Complete with full RV site hookups, free wifi, free outdoor, movies, a pool with a lifeguard, and much more for your
travel trailer rental Washington DC
. They offer shuttles for $12.50 to round trip from the campground to the Capitol Building. After touring the Capital, you will return to the campground for some well-deserved downtime. The Capitol KOA offers everything you need when you RV rent Washington DC.
Duncan's Family Campground
Located just 15 miles Southeast of the D.C. line and 17 miles South of Annapolis, The Duncan's Family Campground location is the perfect distance from the city while still nestled away in what seems like the countryside. Enjoy all the benefits of the beautiful Maryland wilderness, while being close enough to travel to and enjoy the nation's capital. The park supplies free wifi, clean bathhouses, swimming pool and kiddie pool, two playgrounds, a huge dog park, and much more. Duncan's will suit your RV needs perfectly while in the D.C. area.
Events
Sports
Washington D.C. and the surrounding areas are home to multiple professional sports teams and college teams. In D.C. there is the Redskins(NFL), the Wizards(NBA), the Nationals(MLB), the Capitals(NHL), and D.C. United(MLS). Outside of D.C., in Baltimore there is the Ravens(NFL) and the Orioles(MLB), which are rivals to some and the home team to others who live in the D.C. area. For a long time the Orioles were the only baseball team in the state, so many D.C. residents rooted for them and still do to this day. Washington D.C. may be known for it's politics but sports have the heart of the population. Catching a game of any one of these teams is an experience worth having.
You can find a cheap RV rental Washington DC with RVshare today and be on your way to exploring the nation's capital and all it has to offer!
Thank you for choosing RVshare for your Washington D.C. RV rental!
RV Rentals Near Washington, DC
Why Book Your RV Rental With RVshare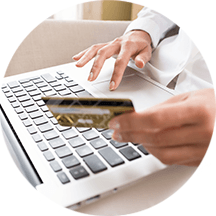 Secure Payments
Every rental booked through RVshare's secure payment system is backed by a $10,000 peace of mind guarantee.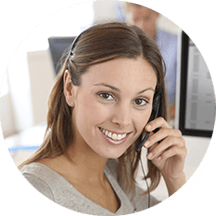 Roadside Assistance
Rent an RV online through RVshare and get FREE 24/7 roadside assistance for your entire trip.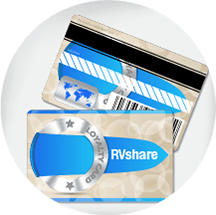 Rewards Program
When you book online through RVshare you'll get 5% cash back rewards to use towards your next trip.