Motorhome, Camper and RV Rentals Utah
Utah
One of the most naturally diverse states in the Union, Utah is the adventurer's choice for an outdoor vacation. Hunting, camping, and extreme sports are what Utah is known for. This four-corner state draws millions of visitors every year to its pristine snow slopes, fantastic rock formations, and mirror-like lakes, making it a perfect location for an RV rental Utah. The winter months may be a bit chilly for an RV vacation, but this arid state is flooded with campers in the temperate and summer months. The state of Utah is home to not one but five national parks which mean that there are an abundance of campsites for an RV rental in Utah.

Utah Attractions
Dead Horse Point State Park
Enjoy a scenic drive in you RV rental in Utah to Moab and visit the Dead Horse Point State Park. Encompassing 5,362 acres of high desert at an altitude of 5,900 feet, the Park provides visitors awe-inspiring scenic vistas of the Colorado River and Canyonlands' sculpted pinnacles. It also features nature trails which are pet-friendly, an Intrepid Trail System great for biking, and a lot of photo opportunities. It also offers naturalist programs, camping and day-use facilities, and a visitor center. Dead Horse Point State Park is the most visited attraction in Moab.

Petronalia Museum
A must visit when you drive your RV rental in Utah County, the Petronalia Museum is a hidden gem located in the city of Provo. It will bring you back to those days when gas was super cheap! It features an antique gas station, approximately a hundred antique gas pumps from 1917 pre-visibles to pumps in the late fifties, rare gas station signs, automobile memorabilia, and antique cars. It is a fun way to show your kids how it was during those golden years.

Bear Lake
Utah is home to the 'Caribbean of the Rockies'. Bear Lake attracts thousands of visitors year round with camping and outdoor activities, boating, and local events like the Raspberry Days Festival. The annual Raspberry Days Festival is a celebration centered on the harvesting of the area's delicious raspberries. Music, food, and fantastic fresh fruit are all available at Bear Lake during Raspberry Days, so if you get the chance, make it a point to attend this event. RV campers have several campsite options for a camper rental in Utah.

Utah State Parks / Campgrounds
Salt Lake City KOA
Drive your RV rental in Utah to Salt Lake City and stay at the the Salt Lake City KOA. This RV Park is centrally located, and your best option if you want to explore the numerous attractions of the city. It is adjacent to a state park, so you get to enjoy miles of riverside trails. It has 150 available full hookup shaded RV sites with patios, and room for slideouts for camper rental Utah. Facilities and amenities include wi-fi internet access, cable TV heated pool and spa, playground, recreational hall, restaurant, camp store, laundry facilities, and well-maintained restrooms and showers. You can enjoy staying at the Salt Lake City KOA at any time of the year.

McArthur's Temple View RV Resort
Enjoy the drive in your RV rental in Utah to St. George and camp at the McArthur's Temple View RV Resort. Located right in the heart of the city, this RV Park is the perfect home base if you want to be just minutes away from numerous attractions, dining options and commercial establishments in St. George. Facilities and amenities include a heated pool, whirlpool, horseshoes, recreational hall, game room, planned activities, exercise room, shuffleboard, RV supplies and storage, wi-fi internet access, cable TV, laundry facility, restrooms and showers, and self-service RV wash for your motorhome rental Utah. McArthur's Temple View RV Resort is open all year round.

Lakeside RV Campground
Located in the city of Provo, Lakeside RV Campground is just minutes away from Brigham Young University, Bridal Veil Falls, Provo Canyon, the Soap Factory, and other attractions in the city. It can accommodate various types of RV including an RV trailer rental in Utah. It has 100 available full hookup sites with room for slideouts for a travel trailer rental Utah. Facilities and amenities include fishing at Provo River, heated pool, game room, pavilion, playground, outdoor games, groceries, wi-fi internet access, cable TV, fishing supplies, RV supplies, restrooms and showers, self-service RV wash, and laundry facility for an RV trailer rental Utah. Lakeside RV Campground is open all year round.

Festival and Events
Annual Utah Beer Festival
The Annual Utah Beer Festival celebrates the local beer industry of Utah. Held every August in Salt Lake City, the festival features about a hundred unique beers from local and regional craft brewers, providing beer lovers all over the country the opportunity to savor the best of Utah's brew. The festival starts in the afternoon and ends when the beer runs dry, which is highly unlikely! You can also enjoy live music, a karaoke stage, and lots of food! Check out their website for the venue and date.

Bear Lake Raspberry Days
Held every August in Garden City, the Bear Lake Raspberry Days is a three-day event that celebrates the harvest of the world famous Bear Lake Raspberries. It features a craft fair with continuous entertainment, a Little Miss Berry Pageant, a pancake breakfast, dances, 5k run, rodeo, fireworks display, and lots of raspberries! Bring the entire family and enjoy a raspberry-filled festival!

You will never run out of things to do and places to see in Utah. Why not rent a travel trailer rental to Utah at RVshare and have a vacation you will always remember.

Thank you for choosing RVshare for your RV rental in Utah!

Why Book Your RV Rental With RVshare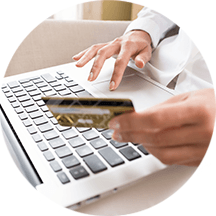 Secure Payments
A secure payment system gives you peace of mind.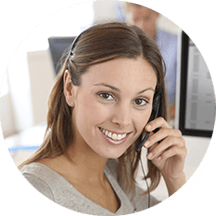 Roadside Assistance
FREE 24/7 roadside assistance is provided for your entire trip.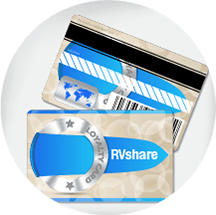 Rewards Program
5% cash back rewards to use towards your next trip.