Motorhome, Camper and RV Rentals Lake Of The Ozarks, MO
RV Rental Reviews near Lake Of The Ozarks, MO
Lake of the Ozarks, Missouri
One of the largest man-made lakes in the United States, the Lake of the Ozarks is a sight to behold. Located in Central Missouri, the lake is more than 90 miles long and has over 1,100 miles of shoreline encompassing four different Missouri counties. The lake was formed when the Bagnell Dam by Union Electric Company of St. Louis, Missouri, was constructed and finished in 1931.
Because of its grandeur and magnificence, it has become one of the most visited tourist destinations in Missouri, with millions of travelers visiting the lake annually. Its being a favored tourist destination is evidenced by more than 70,000 homes built along its shores, most of which are vacation homes.
Aside from enjoying a swim or a boat ride in the Lake of the Ozarks, there are so many things to do, and places to explore which you might have not thought or heard of before. To give you ideas on how to enjoy the Lake of the Ozarks, we have put together a list of some of the places and events you can enjoy while visiting in an RV rental in Lake of the Ozarks, Missouri.
We hope you enjoy your
RV rental Lake of the Ozarks MO!
Popular Tourist Attractions
Bridal Cave
Two miles north of Camdenton, Missouri, and located beneath the Thunder Mountain, Bridal Cave is a fascinating, beautiful and scenic cavern, which features giant columns, stalagmites, stalactites and a Mystery Lake. A romantic Indian legend about the cave has made it a favorite wedding setting for both local and international travelers. In fact, more than 2,500 weddings have taken place in the Bridal Cavern. A guided tour through the cavern is recommended for families and students who will definitely be awed by its natural wonders. Don't skip out on visiting Bridal Cave in your
RV rental Lake of the Ozarks Missouri.
The Swinging Bridge
Located two miles Southwest of Brumley, Miller County, the Glaize Bridge more popularly known as the Swinging Bridge, is the second longest surviving suspension bridge in Missouri. It was designed and built by Joseph A. Dice, a bridge-builder who is known for his unorthodox way of building bridges. The swinging bridge, which crosses over the Grand Auglaize Creek, will fascinate you with its craftsmanship and is an engineering marvel. To top it all, you can still drive or walk across it! Driving across it might just give you a little scare because of the weird noise emanating from its original wooden planks.
BigSurf Water Park
Family fun is what BigSurf Water Park is all about! Located south of the Lake of the Ozarks in Linn Creek, Missouri, the water park is a great way to spend quality time with family and friends. It features numerous pools, rides and attractions. Aside from water-fun activities, the park has a dry ground activity area where you can enjoy a game of volleyball, basketball and shuffleboard. A sand box and a playground will keep smaller kids busy all day long.
Campgrounds Near Lake of the Ozarks
Lake of the Ozarks State Park
If you are craving for adventure, a place to relax and explore natural wonders, then the Lake of the Ozarks State Park is a destination you should not miss. You can revel in its marvelous scenery, take a walk along its numerous trails, rent a canoe and enjoy hours just paddling in its serene waters, ride a bicycle or take a historic tour. The best thing about the park is that there are so many spots where you can park your RV rental in Lake of the Ozarks, MO and enjoy camping for days. The campgrounds are well maintained and are equipped with well-kept and clean restrooms during your
camper rental Lake of the Ozarks MO.
Bull Run Bluff Campground
Located west of west of Camdenton, Missouri, the Bull Run Bluff Campground is a 40 wooded acres area with a thousand feet of lake frontage, ideal for families who want to enjoy the sites of Lake of the Ozarks. It features an in-ground swimming pool, fishing area, petting zoo, hiking trails, marina, and a lake swimming dock during your
travel trailer rental Lake of the Ozarks MO
. You can also take a hike and explore the Ha Ha Tonka State Park, and even shop at the outlet malls and antique shops in Camdenton. The campground has full hook-up service so you can enjoy days or even months in your RV rental in Lake of the Ozarks.
Cross Creek Campground Lake of the Ozarks
Just three and a half miles from Bagnell Dam, the Cross Creek Campground Lake of the Ozarks features a lovely 8-acre fishing lake, and 70 acres of playground where you and your family can enjoy hours of outdoor activities. You can choose a site for your camper rental in Lake of the Ozarks or if you are in for an adventure, why not camp in an island, which is accessible by a wooden bridge! Full hook-up service is provided for your
motorhome rental Lake of the Ozarks MO
. Enjoy fishing, swimming, and numerous outdoor adventures in this one-of-a-kind campground.
Events
Lake of the Ozarks Bikefest
Held annually with the cooperation of over a hundred biker-friendly restaurants, bars, campgrounds and hotels, the Lake of the Ozarks Bikefest is one of the most anticipated events of motorcycle bikers all over the country. The four-day event features motorcycle rodeos and bike shows, parties, burn out pits, contests, races, vendor villages, and live music and entertainment shows.
Lake of the Ozarks Eagle Days
The Lake of the Ozarks Eagle Days is an annual two-day event in collaboration of numerous organizations, schools and commercial establishments located near the Lake of the Ozarks. Known as one of the most anticipated winter events in the area, it features live eagles from the World Bird Sanctuary, eagle viewing, photo contests and coloring contests for the children.
There are so many reasons why you must visit the Lake of the Ozarks. It is a great place to unwind, relax, and enjoy numerous activities with your family and friends. It is a once-in-a lifetime adventure that is guaranteed to be one of the best!
Thank you for choosing RVshare for your
Lake of the Ozarks, Missouri RV rental!
RV Rentals Near Lake Of The Ozarks, MO
Why Book Your RV Rental With RVshare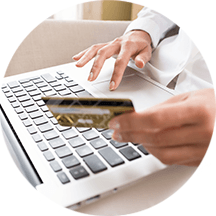 Secure Payments
A secure payment system gives you peace of mind.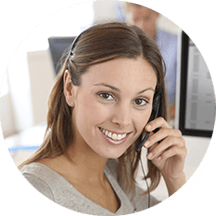 Roadside Assistance
FREE 24/7 roadside assistance is provided for your entire trip.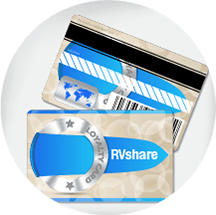 Rewards Program
5% cash back rewards to use towards your next trip.