Motorhome, Camper and RV Rentals Florida
Florida: The Sunshine State
Florida is a state that draws millions of visitors each year. It is the perfect road trip state: enjoy fun in the sun in Miami, thrills and theme parks in Orlando, or relax in the Florida Keys. From Nazca to nature trails, sailing to sightseeing, an RV rental Florida is never lacking in things to do. The savvy visitors get all the best of the state without breaking their travel budgets by traveling in an RV rental to Florida. Florida is extremely Recreational Vehicle friendly with several camping grounds close to major attractions, making it easy for an RVer in a private RV rental in Florida. Major cities include Tallahassee, Ocala, Sarasota, Orlando, Daytona, Fort Lauderdale, Miami, Tampa, Jacksonville, and Gainesville.

Florida Attractions
These are some of our favorite RV
rental FL
attractions. We hope you enjoy!
Orlando Theme Parks
Home to the biggest collection of theme parks in the world, Orlando is so jam-packed with family friendly activities. Each theme park offers something new. You can visit Walt Disney World, which features its own Davy Crockett themed RV Campground where you can park your RV rental in Orlando, Florida. You can also check out the Universal Studios, which recently completed work on a new Harry Potter Land, or you might want to visit the Sea World Orlando. Some of the parks have recently undergone facelifts, so returning visitors will get new attractions to enjoy while first timers enjoy the classics that make these parks so endearing. Want some tropical fun? Orlando has the best water parks in the world as well, and is only a thirty-minute drive from beautiful beaches. Orlando theme parks are perfect for a private RV rental Florida!

Key West Butterfly and Nature Conservatory
Drive your RV rental to Florida Keys, and check out the Key West Butterfly and Nature Conservatory. The Butterfly Park is home to more than 50 different species of butterflies. Aside from the butterflies, you get to enjoy the sight of flowering plants, lush trees, cascading waterfalls, and 20 exotic bird species. It has a learning center where you can learn more about these exquisite creatures. Check out the Wings of Imagination where you can purchase original butterfly artwork by artist Sam Trophia. If you still want to purchase some souvenirs for your friends, you can do so at the gift shop where almost everything is butterfly-related!

Fort Lauderdale Antique Car Museum
If you are a car aficionado, you must drive your RV rental in Florida to Fort Lauderdale, and visit the Fort Lauderdale Antique Car Museum. The museum is a replica of a of a Packard showroom from the 1920's, and showcases antique and classic cars dating back to 1909. It features about 22 Pre-War Packard Motorcars, all of which are still in running condition! The museum also plays hosts to museum has been host to numerous special events, and local and national fundraisers.

Florida State Parks / Campgrounds
Tallahassee RV Park
If you plan to take a trip in your RV rental to the Florida Panhandle, you must make a stop at the Tallahassee RV Park located in the city of Tallahassee, the largest city in the Panhandle region. This family-owned RV Park has 66 available full hookup sites with room for slideouts. Facilities and amenities include a swimming pool, recreational hall, horseshoes, planned activities, wi-fi internet access, cable TV, restrooms and showers, and laundry facility. Enjoy southern hospitality at the Tallahassee RV Park in your motorhome rental Florida!

Tampa RV Park
If you plan to drive your RV rental in Florida to Tampa, so you can spend a few days in the city, you can stay at the Tampa RV Park, the only RV Park located right in the heart of the city. It has 86 available grassy full hookup sites with patios and room for slideouts. Amenities include wi-fi internet access, laundry facility, restrooms and showers, RV storage, and self-service RV wash. Although it has no recreational facilities, its close proximity to the numerous attractions in Tampa, makes it a terrific choice for anyone in a motorhome rental FL!

Siesta Bay RV Resort
Take that RV rental in Florida to Fort Myers, and enjoy the amenities and facilities of Siesta Bay RV Resort. It has 60 available full hookup sites with tables, patios, and room for slideouts. Siesta Bay RV Resort is packed with facilities and amenities including a heated pool, whirlpool, game room, driving range, shuffleboard, putting green, pavilion, exercise room, recreational hall, outdoor fames, wi-fi internet access, cable TV, snack bar, laundry facility, restrooms and showers, RV storage, self-service RV wash, and a whole lot more! Siesta Bay RV Resort is open all year round for your trailer rental Florida!

Festival and Events
Coconut Grove Arts Festival
Point the direction of your RV rental in Florida to Miami, and enjoy the Coconut Grove Arts Festival which takes place every February in your campervan rental Florida! The festival began in 1963 as an art show, and has grown leaps and bounds since then. It is one of the oldest and largest events in the country, and features a wide range of digital art, drawings, and paintings. It also hosts a jewelry and art workshops for kids. You can also enjoy live entertainment, and a variety of local and international food while visiting in your travel trailer rental Florida!

Orlando Film Festival
With more than 220 films shown in six theaters, the Orlando Film Festival is a dream-come-true for movie buffs. It aims to encourage independent filmmakers from all over the world to produce quality films, and simultaneously promote the culture and arts of the city. It also features workshops, tours, contests, games, and talks with famous filmmakers, actors, and directors. The highlight of the affair is the awarding ceremony where various films and are recognized for their quality. Make sure to stop by the Orlando Film Festival in your camper rental Florida!

The Sunshine State has so much to offer! One visit is not enough to enjoy the beauty, attractions, natural wonders, and sights of Florida. You can start your journey to Florida by booking an RV with RVshare. Have fun in your private motorhome rental Florida!

Thank you for choosing RVshare for all of your rv rentals Florida needs!

Why Book Your RV Rental With RVshare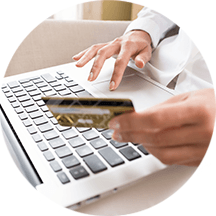 Secure Payments
Every rental booked through RVshare's secure payment system is backed by a $10,000 peace of mind guarantee.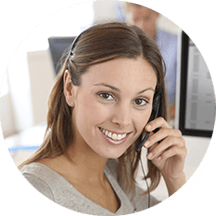 Roadside Assistance
Rent an RV online through RVshare and get FREE 24/7 roadside assistance for your entire trip.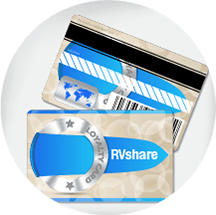 Rewards Program
When you book online through RVshare you'll get 5% cash back rewards to use towards your next trip.