Motorhome, Camper and RV Rentals California
California
California is one of the most beautiful states in the country. It dominates the western coastline of North America, with climates ranging from temperate to tropical, and everything in between. From Hollywood to the Yosemite, this incredible state has activities to suit everyone's tastes in a Class B RV rental California! An RV rental in California is the best way to really enjoy the state. It would take weeks to traverse the California landscape, and enjoy its numerous attractions, sceneries, activities and natural wonders in a Class A RV rental California. Most of its attractions are near RV Parks so you can enjoy the attractions without leaving the comforts of your RV. Major cities include: San Diego, Los Angeles, San Francisco, Sacramento, San Jose, and Pasadena, all great locations for an RV rental California!

California Attractions
Venice Beach, Los Angeles
Venice Beach is a three mile long stretch of gorgeous sandy coastline close to Los Angeles, but most people don't visit just to surf. The Venice beach sidewalk is where you will find a fantastic array of artists, street performers, food vendors, and interesting characters in your private RV rental California! You could enjoy a day lounging on the beach, or just people watch for hours sitting on Venice Beach while eating some of the best ice cream in the world. There are several RV campsites in the vicinity for a luxury RV rental in California, or you can just park the RV in the parking lot near the beach.

San Diego Zoo, San Diego
San Diego, California, is famous for its zoo, the largest in the world. Housing over 650 different species of animals, San Diego Zoo draws hundreds of thousands of visitors annually, making it a great attraction for your trailer rental California. It has the largest collection of Koalas outside of Australia. It is also provides you the opportunity to view giant Pandas! The zoo is a must see for any visitors to California. Take your RV rental in California to San Diego, enjoy the zoo, and stay at one of the campgrounds near Balboa Park.

Safari West, Santa Rosa
If you have ever dreamed about going on Safari, then California should definitely be on your list of places to visit. Santa Rosa is home to Safari West. The resort and nearby RV friendly campgrounds are home to over 200 African animals, including giraffes. You can take a jeep onto the 'Sonoma Serengeti' to view all of the animals in their nature preserve, as well as enjoy the features of a luxury resort nearby. Ask about their on-site camping options for a real safari style treat.

Yosemite National Park
Yosemite National Park is a treasure trove of natural beauty, making it perfect for a campervan rental California. The 1200 square miles of natural landscape is full of valleys, waterfalls, forests, and rock formations that are a true testament to the beauty of nature. The park offers hiking trails, water activities, and a variety of tours to help you take in as much of the wilderness as possible. One of the most popular places to visit in Yosemite is the Mariposa Grove of Giant Sequoias, a grove of massive redwoods that are several hundred years old. There are ten camping sites that allow RV camping, but you will need a reservation for your private RV rental in California.

California State Parks / Campgrounds
San Francisco RV Resort
If your itinerary includes driving your RV rental in California to San Francisco to check out the city and its surrounding areas, your best option would be to stay at the San Francisco RV Resort. It is located about 15 miles from San Francisco which means you can cruise around and be back before the sun sets. It has 83 available spaces, 64 of which are full hookup sites with patios and room for slideouts. The facilities and amenities you can enjoy all year round include wi-fi internet access, heated pool, playground, whirlpool, cable TV, restrooms and showers, RV supplies, and laundry facility. Enjoy the amazing weather at the San Francisco RV Resort in your motorhome rental California!

Castaic Lake RV Park
Southern California is a vacation hotspot, and if you plan to drive your RV rental in California to Los Angeles to check out the attractions in Los Angeles and Southern California, you must stay at the Castaic Lake RV Park. It is less than an hour from Los Angeles, and just a few minutes away to Magic Mountain. A newly renovated RV Park, Castaic Lake RV Park has 15 available full hookup sites with patios, fire rings, tables, and room for slideouts. Facilities and amenities include wi-fi internet access, heated pool, whirlpool, playground, complimentary breakfast, groceries, laundry facility, restrooms and showers, RV storage and supplies, and on-site RV service. Enjoy its amenities and facilities all year round in your travel trailer rental California!

San Diego RV Resort-Sunland
Located about ten miles from the heart of San Diego, the San Diego RV Resort-Sunland is your best option for your Class B RV rental in California. Its strategic location makes it's a perfect RV Park if you are planning to enjoy the sights and attractions of San Diego and its surrounding areas. It has 72 available full hookup sites with patios and room for slideouts. Facilities and amenities include cable TV, wi-fi internet access, heated pool, whirlpool, exercise room, game room, recreational hall, planned activities, restrooms and showers, and laundry facility. San Diego RV Resort-Sunland is your home away from home in your camper rental California!

Festival and Events
There are so many festivals and events in California all throughout the year. You can drive your travel trailer rental in California to any of its county or city, and be welcomed with an event or a festival. If you are a foodie, you must check out the Great Petaluma Chili Cook-off, Salsa, and Beer Tasting in Vacaville, held every May. Held every April, the Bodega Bay Fishermen's Festival which takes place at Bodega Bay features the Blessing of the Fishing Fleet, lots of food, and entertainment for the whole family. If you are into retro, you must drive your camper rental in California to Menifee, and enjoy a classic car show, retro music, entertainment, and lots of food!

There are hundreds of festival and events taking place in California. It is the ultimate vacation hot spot! Rent and RV to California at RVshare, and enjoy its sights, attractions, activities, and its friendly people. The "Golden State" awaits your visit!

Thank you for choosing RVshare for your RV needs.

Why Book Your RV Rental With RVshare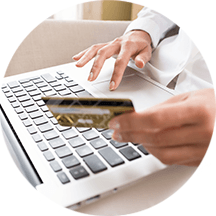 Secure Payments
A secure payment system gives you peace of mind.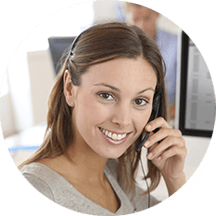 Roadside Assistance
FREE 24/7 roadside assistance is provided for your entire trip.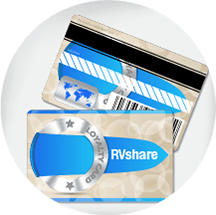 Rewards Program
5% cash back rewards to use towards your next trip.