Finger Lakes New York RV Rental Reviews (146 Reviews to Compare)
Search, review, and compare the best RV rentals in Finger Lakes, NY. Read 146 unbiased RV rental reviews in Finger Lakes New York.
Review:
Overall great experience. We will for sure be renting this again!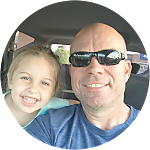 Review:
Let me just start with this was THE BEST customer service I've ever received in my life! Tony and his family are true gems and you're lucky if you've stumbled upon this RV to rent! I can't recommend it enough! BEST parts about the rental experience: 1) Tony personally picked me up from the ROC airport, free of charge! 2) Tony made me feel welcome and comfortable with the ROCK STAR RV (and it truly makes you feel like one the second you walk up to it, let alone inside). He toured every inch, had a great one-sheet on how to handle the driving and set up features and let me ask any questions I had. 3) I rented it for my dad's 60th birthday and Tony stocked it to the nines with balloons, decorations, special gift baskets of upstate grilling meats and special local homemade pizzas. Again, free of charge and a much appreciated gift! 4) Tony stayed in contact and was VERY responsive, although I didn't need anything at all except to tell him what a great time we were having! The RV drove well, all the features worked great (TV's, sound system, bathroom, etc.) and I never had a problem, even though this was my first time renting AND driving an RV! Especially of this size. 5) Tony also returned me to the airport the Sunday that I had to leave, although my whole family wished we could have rented it for longer! We cannot wait to rent from Tony and his family again! It was by far the best experience my family could have asked for. We surprised my dad for his 60th birthday and he not only said it was his FAVORITE birthday ever, but we will treasure the memories we made on the RV our entire lives! Thank you Tony!!!
Newly Listed RVs
Be The First To Rent And Review One Of These RVs
RV Rentals Near Finger Lakes, NY
RV Rental Reviews Near Finger Lakes, NY