Guadalupe Mountains National Park
Texas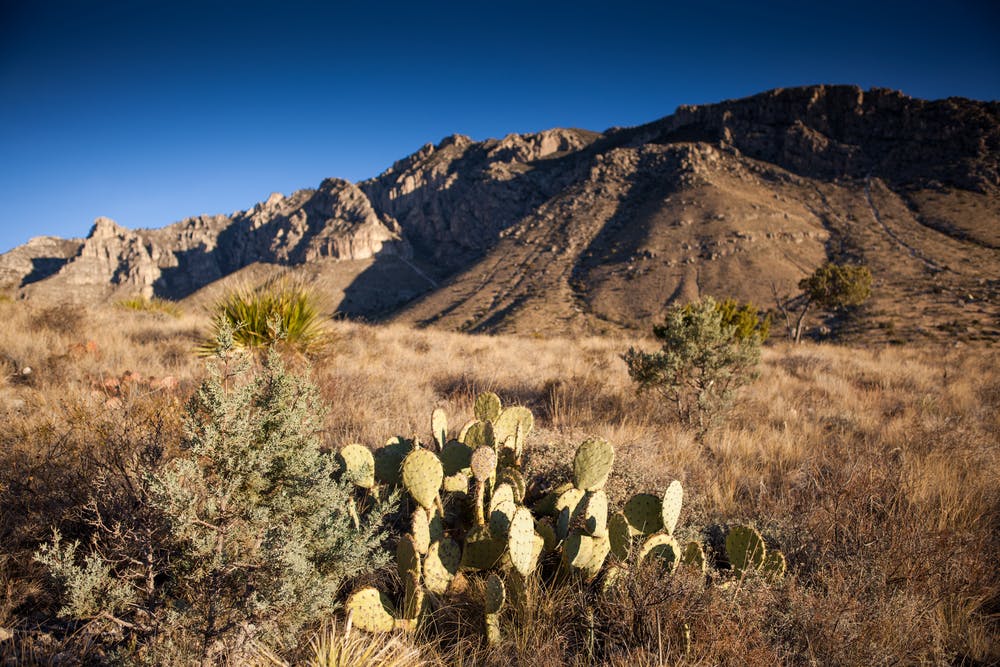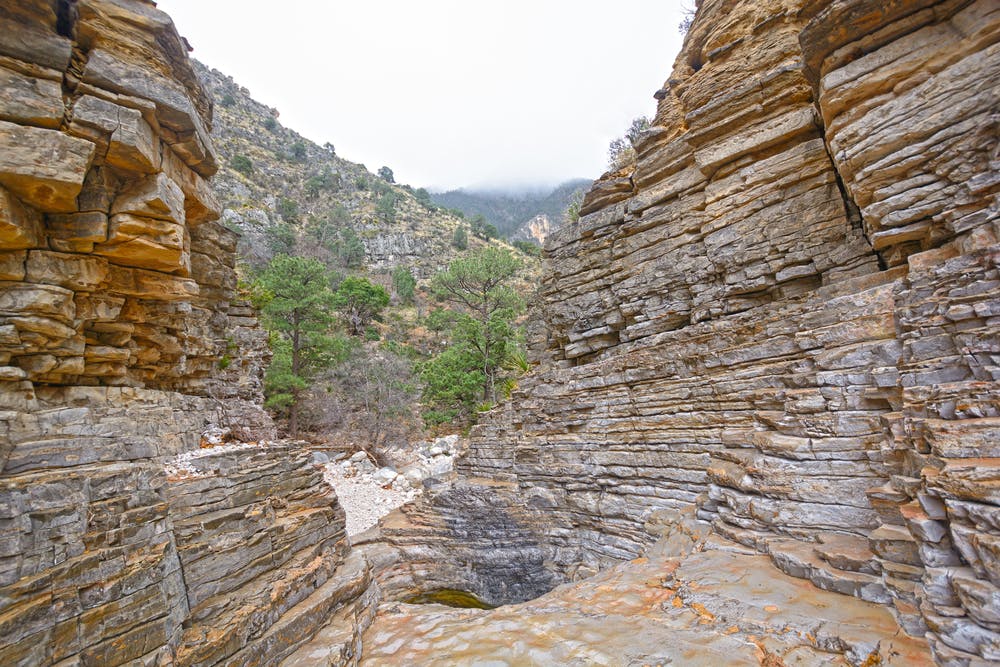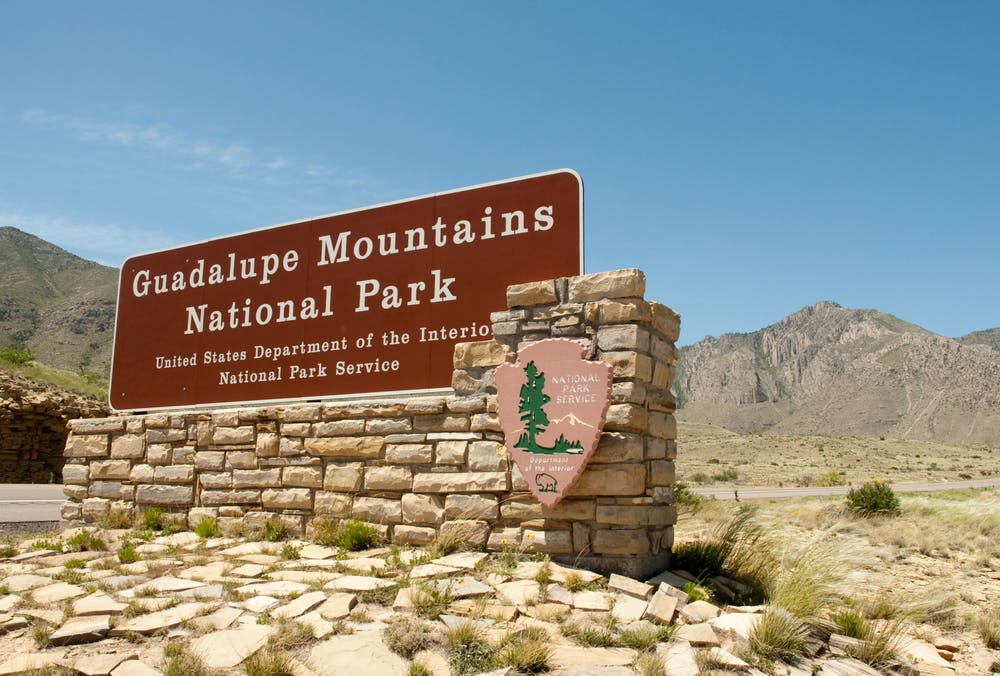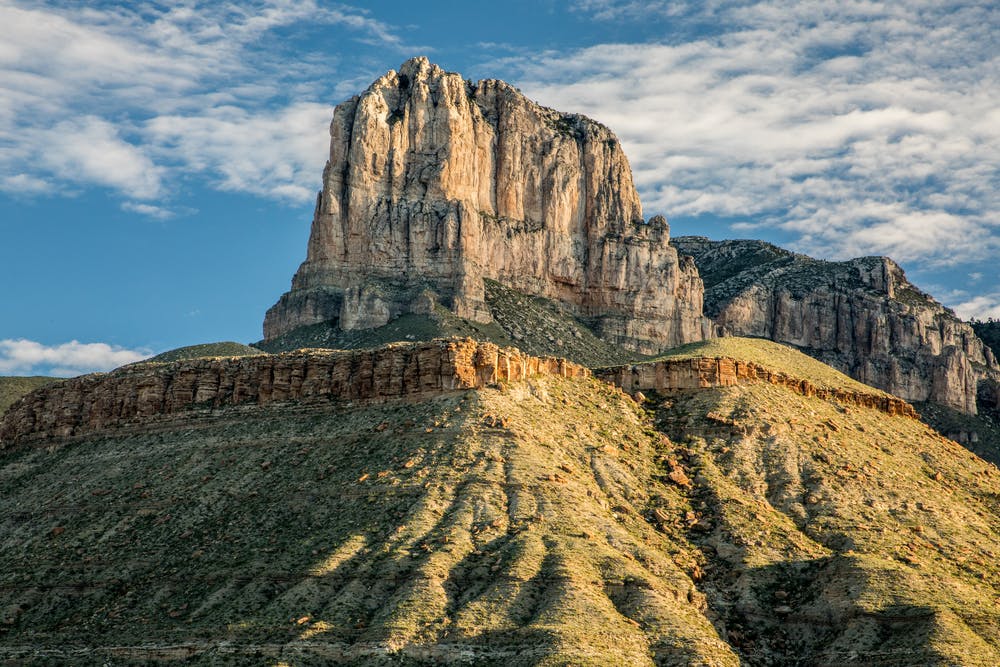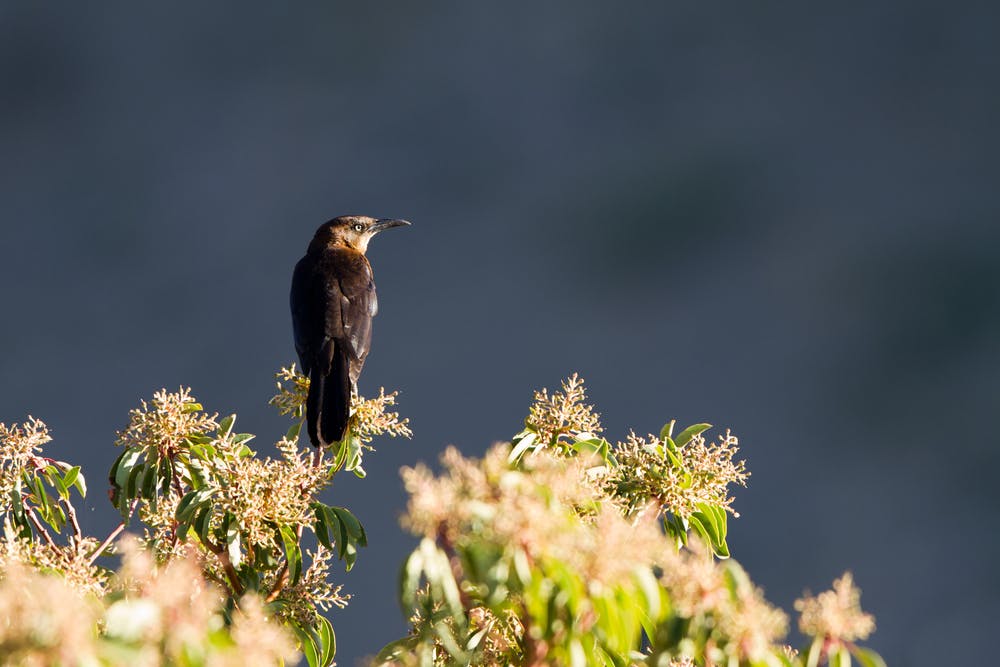 >

Guadalupe Mountains National Park
Guadalupe Mountains National Park
in Texas is one of the newer parks in the country. It's home to Guadalupe Peak, the highest point in all of Texas at 8,749 feet. The park also has the ruins of an old stagecoach station, and the restored Frijole Ranch which hosts a museum of ranching history. The park is in the same mountain range as Carlsbad Caverns, 25 miles to the north.
In part because the park is newer, there are fewer amenities than other national parks. Plan on filling your gas tank before arriving, and bring your own food to eat as there are no restaurants. Cell phone service is also very unreliable. However, all of this also means you're guaranteed more solitude and fewer crowds than if you headed to a park with more conveniences.
While the designation of a national park might be newer, the history of this national park stretches back much further than 1966 — or the time the first white settlers arrived in the area in the 1800s. The land we today call Guadalupe Mountains National Park is the ancestral and historic land of the Mescalero Apaches, who had retreated into this rugged and difficult landscape as they warred with the neighboring Comanche people. Here is some of their too-often-untold story. Learn more about the indigenous history of the park here.
As with many mountain areas, weather can change quickly. During the spring and summer months, temperatures during the day are often between 70-80°F, and evening lows are between 40-60°F. In fall and winter, highs are in the 50's-60's and dip at night to 30-50°F.
Towns around the Guadalupe Mountains are few and far between, but there are some fun and unique places to visit. The park is near the border of Texas and New Mexico and you can take side trips to learn more about everything from green chiles to UFO activity.
There are plenty of activities to do inside the park as well. From hiking and backpacking to horseback riding to stargazing, you'll find plenty of ways to appreciate the natural beauty of west Texas. Along with self-led activities, there are planned events at the park as well. You can find a full calendar of park activities here.
Weather
Spring 70-80 F
Summer 70-80 F
Fall 50-60s F
Winter 30-60s F
Nearby Cities
Dell City, TX
Trip Planner
Use our FREE RV trip planner to begin customizing the perfect RV trip.
Continue
RV Resorts & Campsites in Guadalupe Mountains National Park
There are two campgrounds within the park that offer RV camping, but neither one has hookups or dump stations. There are also more options for camping in the towns nearby on either side of the park.
Public Campgrounds Guadalupe Mountains National Park
Private Campgrounds Guadalupe Mountains National Park
RV Rentals Near Guadalupe Mountains National Park
Nearby RV Rentals
Hit the Trails
There are a variety of trails in the park. Choose to wander next to a cool stream or find an outlook with a spectacular view of the desert. You can also find trails for every ability, from short paved trails to rocky scrambles up mountain peaks.
Guadalupe Mountains National Park Pine Springs Trails
Frijole/Foothills
Distance: 8.4 miles
Terrain: The Frijole and Foothills trails connect between Pine Springs Campground and Frijole Ranch. You can begin at either end and get a nice look at Chihuahuan desert vegetation and views over the desert. The trail is less popular and a good bit of solitude in the park.
Devil's Hall
Distance: 4.2 miles round trip
Terrain: Parts of the trail are not maintained, but simply follow the canyon bottom, climbing back up at the Hiker's Staircase and ending at the narrow canyon of Devil's Hall. The route does involve some boulder scrambling.
Guadalupe Peak
Distance: 8.5 miles round trip with 3,000 foot elevation gain
Terrain: Steep switchbacks over rocky terrain lead to the top of Guadalupe Peak with sweeping views. Be sure to sign the register at the top!
The Bowl
Distance: 9.1 miles round trip with 2,500 foot elevation gain
Terrain: Hike out of the Chihuahuan desert to a coniferous forest of pine and Douglas fir on this strenuous but rewarding hike.
El Capitan/Salt Basin Overlook
Distance: 11.3 miles round trip
Terrain: The trail leads through the desert to the base of El Capitan and the Salt Basin Overlook.
Guadalupe Mountains National Park McKittrick Canyon Trails
McKittrick Canyon Nature
Distance: 0.9 miles round trip
Terrain: Junipers, shrubs, and grasses are fed by an intermittent seep, exhibits along the trail share information on common plants and explain Permian Reef geology.
McKittrick Canyon
Distance: 4.8 miles round trip
Terrain: Follow a stream through desert and canyon woods to the historic Pratt lodge and adjoining Grotto picnic area and Hunter Cabin.
Permian Reef
Distance: 8.4 miles round trip with 2,000 foot elevation gain
Terrain: The trail has stop markers that can be used with a geology guide available at the Visitor Center. Excellent views of McKittrick Canyon from the top of Wilderness Ridge.
Guadalupe Mountains National Park Frijole Ranch Trails
Manzanita Spring
Distance: 0.5 mile round trip
Terrain: A short, paved trail leads from the ranch house to Manzanita Spring. The trail is wheelchair accessible.
Smith Spring
Distance: 2.3 miles round trip
Terrain: A loop trail to the shady Smith Spring, then on to the sunny Manzanita Spring. See evidence of the 1990 and 1993 wildland fires.
Guadalupe Mountains National Park Dog Canyon Trailhead
Indian Meadow Nature
Distance: 0.6 miles round trip
Terrain: A level trail across an arroyo. A free trail guide offers information and insights on the natural and cultural history of the meadow.
Marcus Overlook
Distance: 4.5 miles round trip
Terrain: This moderate-rated trail drops steeply at times, but at others levels off. Great views of West Dog Canyon and Manzanita Ridge.
Lost Peak
Distance: 6.4 miles round trip with an elevation gain of 1540
Terrain: The trail wanders through open meadow into a canyon bottom lined with alligator juniper, ponderosa pine, chinkapin oak, and bigtooth maple. Then begin a steep climb to Lost Peak - the trail levels out at the summit and reaches a junction with the McKittrick Ridge Trail.
What to Do at
Guadalupe Mountains National Park
Although there is no food available in the park, you can find several places to eat in the surrounding towns. Grab a green chile burger or some delicious local Mexican food, do some shopping in Carlsbad, or take a trip to the International UFO Museum.
Type: Burgers
Location: Cornudas
Type: Cafe
Location: Salt Flat
Type: Burgers
Location: Carlsbad
Type: Mexican
Location: Carlsbad
Type: Mexican
Location: Dell City
Rugged Trade
What began as a western store has evolved - Rugged Trade now sells boots (cowboy and other), clothing, jewelry, sandals, and more.
Location: Carlsbad
Pecos River Antique Mall
Shop antiques and collectibles including restored American antique furniture, depression glass, Western items, pottery, books, and other items.
Location: Carlsbad
White's City Gift Shop
This shop is half convenience store, half souvenir shop, with turquoise jewelry, knick-knacks, souvenir T's and other items. Be sure to pose next to the giant green wooden aliens before you leave!
Location: White's City
The Artist Gallery
Local artists display their handcrafted goods and fine art which represents the southwest culture of New Mexico. Browse and purchase anything from pictures and paintings to ceramics and pottery to jewelry and other handmade items at surprisingly affordable prices.
Location: Carlsbad
Marsha's Vintage & Vogue Boutique
Browse this local clothing boutique for hair accessories, bags, women's clothing, southwestern-style jewelry, and more.
Location: Carlsbad
The history museum inside Guadalupe Mountains National Park occupies the old ranch headquarters and shares the history of the Guadalupes. From Native Americans and early ranchers to the fairly recent establishment of a national park, learn how the region has changed over the years. Visit the one-room schoolhouse and spring house next door and see how farmers managed to get precious water to their crops and families.
The museum features displays focusing on the history of Carlsbad and its surrounding areas, along with Native American art and modern Southwestern art. As a community art center, the museum also exhibitions of student art, a quilt show, and other art exhibitions for local groups.
Are we alone in this universe? See if you can answer that question at this museum in Roswell. The museum serves to "inform the public about what has come to be known as 'The Roswell Incident'." See displays and read information the museum has collected...and then decide for yourself!
This interactive museum shares the 4,000 year history of farming and ranching in New Mexico. Along with indoor exhibits, visitors can see livestock, wander the gardens, or watch a live blacksmith demonstration
The oldest building in Van Horn, Texas is an adobe saloon and post office built in 1901. It later served as the county courthouse, then a hotel which also hosted theatre performances and school graduations. As a museum today, visitors can see the massive antique bar, early farming and ranching equipment, a 100-year old kitchen, and an ore car from the Hazel Silver Mine.
Carlsbad Caverns National Park
Explore a labyrinth of caves below the southern New Mexico desert. If you're visiting the limestone caves from spring to fall, be sure to watch the 400,000 Brazilian free-tailed bats as they leave each evening at dusk.
Living Desert Zoo & Gardens State Park
This wildlife zoo, featuring more than 40 species of animals and hundreds of species of plants native to the Chihuahuan Desert, allows visitors to get up close to local flora and fauna. There are a variety of interpretive programs for every season of the year, plus hiking trails and a picnic area.
Green Chile Tour
Learn more about the fruit (yep, it's a fruit!) that New Mexico is known for. Take a tour of the Chile Pepper Institute Teaching Garden and see the more than 150 varieties of chile peppers grown there.
White Sands National Monument
Great wave-like dunes of sand rise from the Tularosa Basin, creating the world's largest gypsum dunefield. For a unique experience, try sledding down the dunes, just like you would a snowy hill.
Sitting Bull Falls Recreation Area
Picnic or just relax by a 150-ft waterfall that pours over the canyon walls. Take the paved path through the canyon to the falls, or try another of the 16 miles of canyonland trails designated for hiking, biking, and horseback riding. Park visitors can also use the shaded picnic tables and charcoal grills.
How to Get to
Guadalupe Mountains National Park
The Guadalupe Mountains National Park is in far West Texas on US Highway 62/180, 110 miles east of El Paso and 56 miles southwest of Carlsbad, N.M.
By Car
If you're driving from El Paso, head east on I-10 to US 180E/US 62E and into the park. If you're approaching from Carlsbad, take 285S to  US 180E/US62E. If you're headed to the Dog Canyon area on the north side of the park, take New Mexico State Road 137.
By plane
If you choose to fly to the area, the closest large airport is in El Paso. You can also fly to Albuquerque, Lubbock, or Midland, TX. Mesa Airlines also offers smaller flights between Albuquerque and Carlsbad.
By RV
You can also travel to and around the area in a rental RV. Renting an RV allows you to travel comfortably and at your own pace. Whether you rent an RV at home and drive to the park or fly into the area and rent an RV closer to your destination, there's an option for you!
While there are only two first-come, first-serve campgrounds in the park, there are plenty of options nearby. Be sure to reserve your spot ahead of time to make sure you have a place to stay.
View RV Rentals
Entering Guadalupe Mountains National Park
There is a small fee to enter Guadalupe Mountains National Park. Unlike most national parks, they charge a per-person fee, and children under 16 are free. There are also several free entrance days, which you can find here. You can pay with the green fee envelopes available at all trailheads or at the Pine Springs visitor center, then display your stub in your vehicle window. If you have an annual pass, a Lifetime pass, a 4th grade pass, or any other pass that allows you entry into every park, be sure to fill out an envelope and include your pass number or get a hang tag, available at the Pine Springs Visitor Center.  
Per Person : $5
The fee for Guadalupe Mountains National Park is $5 per person for adults 16 years of age and older. It is good for 7 days.
A trip to the Chihuahuan desert and mountain peaks of Guadalupe Mountains National Park is a great way to experience the desert in all its beauty. We here at RVshare love helping people explore the outdoors and create memories with friends and family. RVing is a wonderful way to experience the desert - and many other places - with those you love. Whether you visit Guadalupe Mountains National Park in an RV rental from us or on your own, we'd love to hear about your trip! Be sure to send us photos at [email protected] and tag us on social media to share details and tips about your visit. Your adventures could be featured on our blog and social media channels!