Search For RV Rentals
---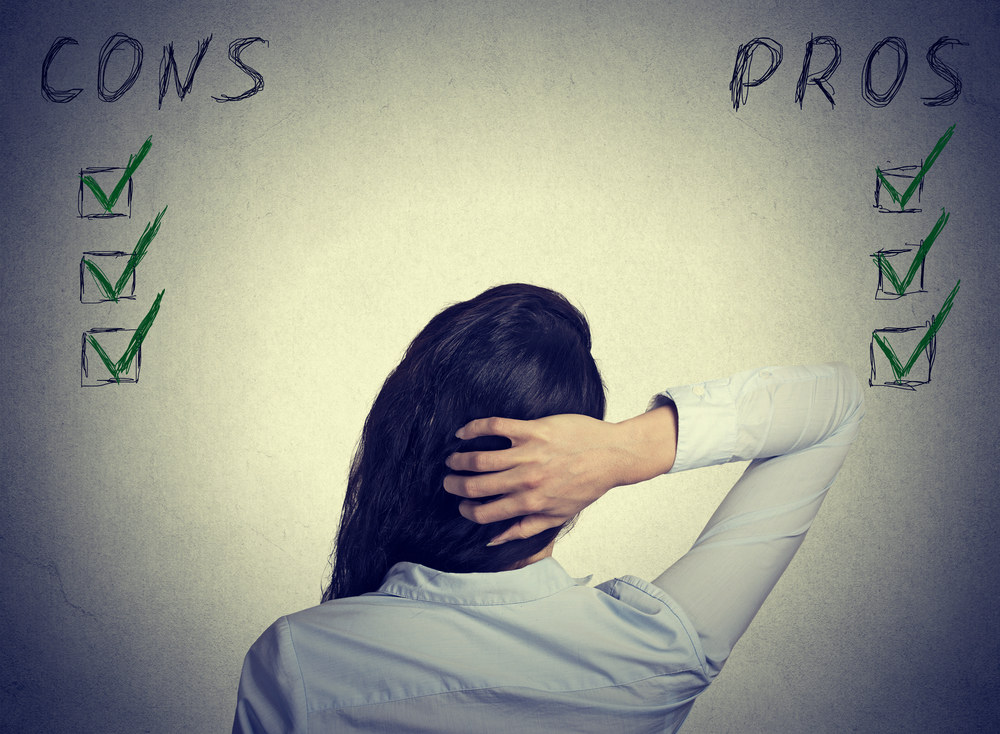 How to Make an RV Rental Comparison
We have a lot of options these days when it comes to shopping for just about anything. From grocery stores to clothing boutiques, we're inundated with choices on a daily basis. Shopping for RV rentals is no different. There are thousands of RV rental companies - and even more RVs! Trying to compare RV rental options can easily become an overwhelming task. How do you know which company is best and if you're getting the lowest price? We'll show you how to do an accurate RV rental comparison USA in this article.
RV Rental Comparison Reviews – Ways to Rent
Comparing rental company reviews can be tricky. Large, commercial companies usually have hundreds of reviews that span the spectrum from horror show to dream vacation. Some companies may only have customer testimonies with no other source for reviews, which can be unreliable. So, who are you to trust? First, let's take a look at the differences between the two traditional types of rental services:
Commercial companies are the first thing people tend to think of when looking for RV rentals. With branches throughout the United States, they're able to offer low RV rental comparison rates on one-way trips and factory delivery specials. However, they have two major drawbacks. The first is that their inventories are limited to just a few new RVs. If you want to save money by renting an older RV or are looking for a unique rental, you'll have to look elsewhere. The second drawback is that their large size often means that their customer service is compromised. If you notice an unexpected charge or have a problem with your RV, you might have trouble getting your issue resolved.
There are thousands of privately owned RV rental companies across the U.S. Some may specialize in certain types of RVs, like trailers or vintage buses, while others may have unique offerings, like free delivery and set up. If you're looking at an RV rental comparison between a commercial company and a local service, you may notice that the local company offers better prices and higher quality RVs. Furthermore, their customer service is often much more accommodating than that of a big company. Local companies are usually owned by families and individuals – they want you to enjoy your RV trip just as much as you do!
RVshare - RV Rentals for Cheapest Rates and Better Inventory
Peer to peer networks like RVshare are tougher when looking at motorhome rental comparisons. RVshare is a completely new and different way to rent than traditional rental services. We're an online marketplace where RV owners can post their RVs for rent and work directly with potential renters. There are a few distinct advantages to this. For one, our inventory is enormous, with hundreds of thousands of RVs throughout the United States. If you want to find something older, cheaper, or more unique, you'll have no problem finding it on RV share.
Another advantage comes from working with the RV owners themselves: you'll have better customer service, and in most cases, lower rates than any other rental option. Lastly, our rating and review system lets renters comment on their experiences. The reviews are integrated into each listing, so you can read all about the owner and the RV before you make your decision.
RV Rental Price Comparison – What to Look for When Crunching the Numbers
Now that you know how to compare the different types of companies, you're one step closer to being able to make RV rental USA price comparisons. Prices vary widely from company to company, based on several factors. When looking at different rental services, make sure you consider the following expenses:
The daily base rate, which depends on the type of RV and its age and size. Trailers and older RVs are the cheapest, while large RVs and motorized RVs cost more.
Security and damage deposits, which are necessary to hold your reservation. In most cases, the security deposit goes towards the overall cost of your rental, and the damage deposit is refundable upon returning the RV in good condition.
Mileage and generator allowances differ among companies. Some companies include a daily limit and charge you a per-mile fee if you go over. Others make you pay for mileage "packages," which include a chunk of miles for a flat fee. And a few companies offer free, unlimited miles. Generator usage is charged by the hour after you go over the usage limit (if there is one).
Read the rental policies carefully for hidden fees and fines. Most companies will charge you if you return the RV with full holding tanks or an empty gas tank. This is completely normal. However, some companies (big chains are notorious for this) will charge you "prep fees" and "cleaning fees" when you pick up the RV. Other possible costs include taxes, pet deposits, and fines for smoking in the RV or causing damage. Thankfully, owners who list their RVs on RVshare include a list of fees and rules right in the ad, so you don't have to go digging around to find this information.
Another thing to look out for is optional extras. RV rental companies know that most people who are planning their vacations often assume that living essentials will be included in the rental. If you need things like pots and pans, utensils, bed linens, and towels (which you do), you're going to have to buy them from the rental company. In some cases, they'll charge you anywhere from $50 to $200 per kit! Either bring these items yourself or look for owners on RVshare who include them for free.
Ready to Make a Camper Rental Comparison and find the Winner?
Now you're fully equipped to make an RV rental USA comparison! You know where to look, how to find the right company or service, and how to compare the different rates and fees for each. An easy way to find the RV rental USA cheapest is to make a checklist for each company. Do they have the RVs you want? Are their rates acceptable? Do they include free miles or accessory kits? These questions will help you find not just the best price, but also the most value for your money. Good luck!
---
Search For RV Rentals
$44
Longmont CO
Sleeps 2 / Travel Trailer
$110
Morrison CO
Sleeps 6 / Toy Hauler
$169
Buda TX
Sleeps 6 / Class C Motor Home