Travel Inspiration
December 29th, 2020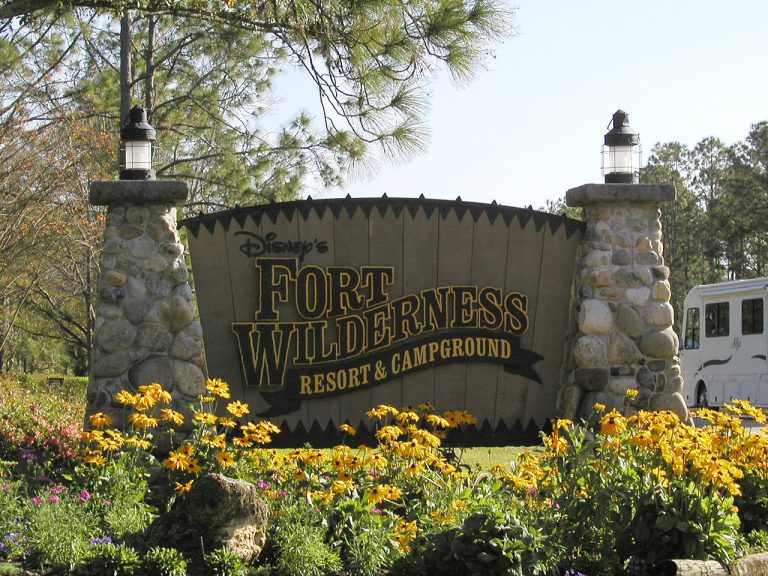 Many people believe that RVing during the winter months is impossible. We're here to tell you this isn't the case. In fact, many people continue to RV throughout the cold months and have a blast doing it. Some of them even see out winter campgrounds and live in their RVs during the winter!
There are two ways to go about wintertime RV camping. One option is to enjoy the magic of winter but add skirting, heated hoses, and extra insulation to your home-on-wheels. The other option is to head south and enjoy sunshine and warm temperatures. No matter which one you choose, you're sure to fully enjoy your time camping during the chilly season.
Not sure where to go for your winter camping adventure? Below are some of our favorite winter RV campgrounds. These places have a lot to offer and are excellent places to stay anytime, but especially during the cold months.
Cold Winter Campgrounds
Prefer to fully enjoy the winter season by staying somewhere chilly? Obviously, there are hundreds of wonderful parks that offer superb winter camping experiences. That said, the winter campgrounds below really stand out to us as ideal places to spend your cold-weather RV getaway.
Hot Springs National Park KOA in Arkansas
Hot Springs National Park is a fantastic park filled to the brim with wonderful history and unique experiences. We especially love visiting this park in the wintertime, as the hot springs are absolutely incredible for warming up after time spent in the chilly outdoors.
If you're planning a trip to Hot Springs National Park this winter, you might consider staying at the nearby Hot Springs National Park KOA. This campground provides everything you might need to be comfortable during your national park adventures.
Tiger Run Resort: Chalets and RV Park in Colorado
Skiing is an incredibly popular wintertime activity, and Colorado is one of the most popular places to enjoy this sport. If you're looking to take an RV ski trip during the cold months, look no further than Tiger Run Resort: Chalets and RV Park in Breckenridge, Colorado.
This awesome resort puts you right by a number of ski resorts and trails. Additionally, you'll be able to enjoy snowshoeing, dog sledding, and snow tubing while in the area, all fantastic wintertime activities that really allow you to soak up the spirit of winter.
Mammoth Campground in Yellowstone National Park, Wyoming
By far one of the most popular national parks in the US, Yellowstone National Parks is one of those places every RVer has on their bucket list. Honestly, this park is wonderful any time. However, we feel the park is at its very best in the winter when the ground is covered in snow, hot geysers fill the cold air with steam and "geyser rain", and animals are easier to spot against the white backdrop.
One of our favorite places to stay in Yellowstone is the onsite Mammoth Campground. Fortunately, this campground is open year-round. However, the sites do not offer any hookups, so you must be prepared to dry camp if you plan to stay here.
Apple Hill Campground in White Mountains, New Hampshire
Want even more awesome skiing opportunities? The gorgeous White Mountains of New Hampshire offer some of the best cross-country skiing out there. During the winter, the mountains are blanketed in a thick layer of snow, meaning this might just be the magical winter wonderland you've been hoping for.
While in the White Mountains, we highly recommend staying in Apple Hill Campground. This lovely campground offers both tent and RV spots, and gives you an opportunity to immerse yourself in the beauty of nature while still enjoying amenities such as full hookups and hot showers.
Hocking Hills State Park in Logan, Ohio
Ohio is another one of those places that really goes all out when it comes to winter. The state's Hocking Hills State Park is no exception to this rule, and might even offer more gorgeous winter scenery than most of the state.
The park stays open year-round, and because the streams and waterfalls freeze over and snow covers the ground, hiking through the place feels almost otherworldly. Best of all, since the state park offers camping, you can stay right in the middle of the magic.
Warm Winter Campgrounds
What about those who want sunny skies and an escape from the snow and ice? For these campers, there are hundreds of southern winter campgrounds. Below we've included a list of our absolute favorites to help you narrow down your options and choose an RV park with confidence.
Disney's Fort Wilderness Campground in Florida
Definitely one of the most luxurious RV parks we've ever had the pleasure of visiting, Disney's Fort Wilderness Campground in Florida is a fantastic choice for a winter escape. This part of the country is warm enough that the campground's multiple heated pools (and hot tubs and water slides) are open year-round.
Other amenities offered by this campground include horseback trail rides, pony rides for the little ones, archery lessons, nightly campfires and live music with Chip and Dale, movies under the stars, and views of the Magic Kingdom fireworks.
Of course, being just a boat ride away from the Magic Kingdom, a bus ride from the other theme parks, and right in the middle of Walt Disney World Resort is pretty awesome as well.
South Padre Island National Seashore, Texas
If you're looking for an inexpensive, fun, and warm way to camp in the winter, look no further than South Padre Island National Seashore. Here you'll find the longest stretch of undeveloped barrier island in the world, and it is absolutely stunning.
Luckily, since the weather tends to be warm year-round on this island, you should be able to fully enjoy the beach, providing you with plenty of free fun. On top of that, you can actually camp for free as well. Simply grab a camping permit from a park official and head to one of the designated primitive camping areas to boondock for up to 14 nights.
San Diego Metro KOA Resort in California
San Diego is another wonderfully warm winter destination. Besides the great winter weather, this city also offers beaches, nightlife, an incredible zoo, and other amazing attractions, making this an excellent place to explore and have fun.
Of course, you will need a place to stay while you're having fun in San Diego. For this, we recommend San Diego Metro KOA Resort. This RV park is located in the city, making it easy to get to all of the fun at the beginning of the day and return home again when you're tired.
Sites are clean, full hookups are available, and the staff is happy to help in any way they can.
Voyager RV Resort in Tucson, Arizona
Most people are well aware that Arizona has some insanely hot summers. What do Arizona residents get in return? Some beautiful, warm winter days. This makes Arizona the perfect place for a warm winter camping trip, and a favorite winter destination for snowbirds.
We especially love the Tucson area, and particularly the Voyager RV Resort located in Tucson. The age-qualified resort offers scheduled activities and events, a pool and hot tub, a golf course, and many onsite services. The city features a number of wonderful eateries and museums, and Saguaro National Park is very nearby.
Jumbo Rocks Campground in Joshua Tree National Park, California
Looking for something a bit further outside of the city? Joshua Tree National Park is an awesome place to park during the winter. This scenic park features some seriously amazing rock formations and a number of interesting and unique plants and animals, making it an excellent place to do some exploring and learn something new.
Jumbo Rocks Campground within the park is one great place to park your rig during your stay. This campground is open throughout the winter and offers campsites on a first-come, first-served basis during this season. There are no hookups or drinking water available, so be sure to come prepared for dry camping.